I've been a long-life horror fan and it all began with A Nightmare on Elm Street franchise. Yes, I'm a diehard Fredhead and I'm damn proud of it. My mom first introduced me to horror and ANOES around the age of 5 and I've never looked back. It's always been Freddy for me. Not Jason or Michael, but Freddy. I'll admit his sass and cheesy one-liners really did it for me (ignoring the fact that he was a child killer). And most importantly it's always been Nancy and the Dream Warriors for me. My mom always struggled with her mental health and horror was something that we bonded over. No one else in my life was really into it until I became an adult. Thanks to the beautiful world of the internet and Facebook groups, I met long-life friends who love horror just as much as me and understand my passion and excitement over all things spooky. Not only that, but it's also how I got my foot in the door to writing, co-owning PopHorror, interviewing incredible people including ANOES alumni like Heather Langenkamp (read my interview – HERE), and it's even how I met and wonderful husband. So, what I'm saying is horror and specifically, ANOES not only changed my life but saved my life and I've never felt more seen or vindicated than I have after watching the Fredheads The Documentary. This documentary reflects accurately, beautifully, and respectfully, not only what it means to be a Fredhead but what it means to be a horror fan and how much horror and the horror community mean to us.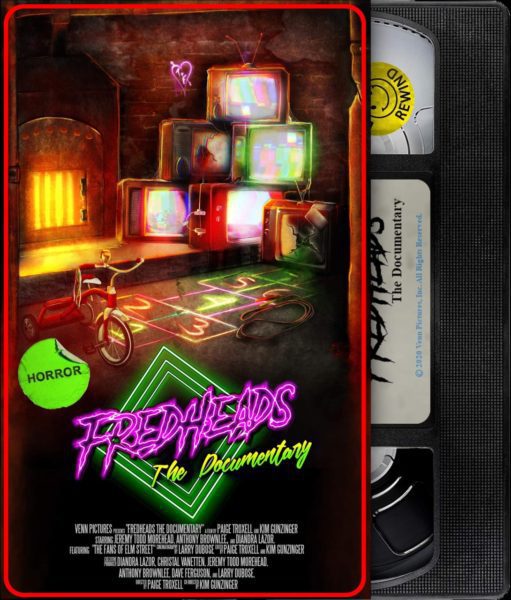 Fredheads was directed by Paige Joy Troxell and Kim Gunzinger. It was also produced by Troxell, Gunzinger, Diandra Lazor, and Christal VanEtten. As soon as I hit play, I began to get chills. I had been eagerly and patiently waiting to watch Fredheads ever since it was first announced… and that moment had finally arrived. From the moment I heard the opening track, "Never Ending Nightmare" composed by Kelvin Cruz and Lito Velasco, a smile formed on my face and I knew this was going to be a heartwarming and nostalgic experience. It starts with the creators, along with Anthony Brownlee and Jeremy Moorehead, talking about what A Nightmare on Elm Street means to them and their idea for this documentary. It's just the beginning and already you can feel the love, passion, and hard work that went into making Fredheads. This was truly a labor of love and not like any other documentary out there. With most franchise documentaries, there's a lot of history about the films, the people involved, the budgets, and so on. Fredheads pays love and tribute to the fans of the franchise and focuses on why ANOES has one of the biggest fanbases among the horror community and the different stories of several Fredheads from across the world.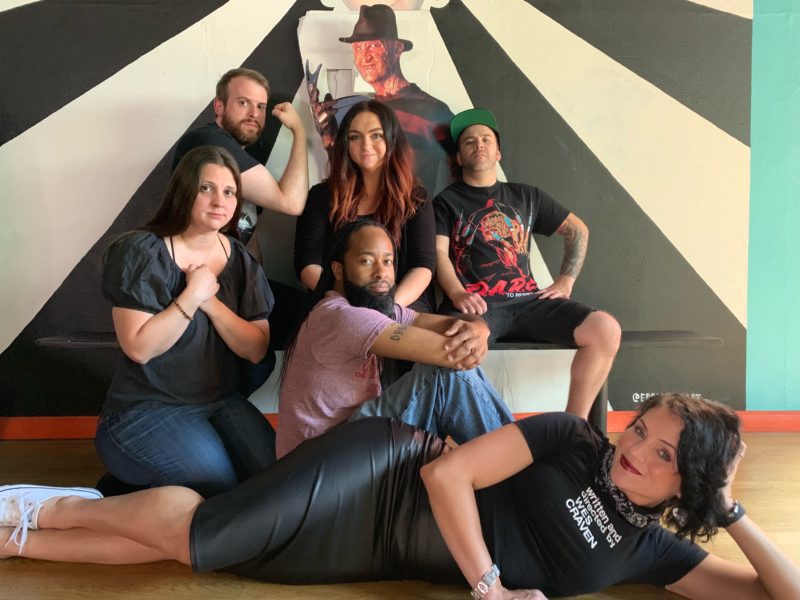 Throughout the documentary, we get to experience why others fell in love with the franchise and it turns out many had similar stories, bonding us Fredheads even more. Many were like me: our parents started us out young and it's how we bonded with them and it became a long-life love affair. Many were outsiders and never felt like they fit in and when ANOES was introduced to them, they no longer felt alone. It was like ANOES was their coming out of the closet moment (the closet of which they were ashamed to be who they were and like the things they did). But little by little they met others that were like them through online forums, cons, and so on. Meanwhile, others were at their lowest, fighting to survive and ready to give it all up, but then they watch courageous Nancy fight not only for her life but others and have no ifs or butts about taking on Freddy. The thought process begins, "If she can do that, then maybe I can fight one more day." Because really ANOES isn't so much about Freddy as it is about Nancy, the Dream Warriors, and all those who fight against evil. It's about believing you're enough and that you can survive any obstacle that comes your way.
We also get to see some ANOES alumni speak on their experiences and share what the franchise means to them and how thankful they are to have fans like us. Seeing so many Fredheads share their stories really touched my heart and had me bawling especially those who confessed that ANOES saved their lives or helped them become the truest and best version of themselves. I can't think of a time that I've felt more bonded through a movie let alone a documentary. I just wanted to scream, "These are my people!" It was such a beautiful experience. Another cool thing about the documentary was seeing fans' ANOES collections, witnessing their first time meeting Robert Englund, and their pure joy at seeing the Elm street house.
This documentary hit me right in the feels. Fredheads has been a long time coming, many are eager to watch it but believe me, it's well worth the wait. It's the ultimate love letter to not only Fredheads but to horror fans everywhere. The documentary vindicates and represents how horror can and does save lives. Nor is there a particular feature that defines a horror fan. We come in all shapes, colors, backgrounds, and some of the biggest fans of all or the ones you least expect. You won't be disappointed. If you're wanting to know when you can see it, the team is working on submitting Fredheads to festivals soon, be sure to keep updated with their new site – HERE! And last not but not least, thank you, Wes Craven, RIP!