Horror fans have been clamoring for Elvira's return. Thanks to Shudder, they're finally getting their wish! Shudder sends word they're celebrating Elvira's 40th Anniversary with an all-new, exclusive special. It's not October, but thanks to Shudder's 61 Days of Halloween, it's safe to say that Spooky Season is officially underway! What's it all about? When can you see it?
Watch the promo below, then read on for the details!
From The Shudder 'Elvira's 40th Anniversary Special' Press Release
NEW YORK – Shudder, AMC Networks' premium streamer for horror, thriller and the supernatural, welcomes the beloved Halloween queen of camp Elvira (Cassandra Peterson) for a one-night movie marathon event, Elvira's 40th Anniversary, Very Scary, Very Special Special. Joining Shudder's annual "61 Days of Halloween" lineup, the special debuts Saturday, September 25 at 8pm ET in the US and Canada via the Shudder TV feed within the Shudder app and will also be released on demand to all Shudder platforms (US, Canada, UK, Ireland, Australia and New Zealand) and AMC+ beginning Monday, September 27.

Similar to the cult classic, late-night television series Elvira's Movie Macabre, which debuted in 1981, Elvira will lend her own blend of witty commentary to a horror movie lineup that includes Elvira: Mistress of the Dark, House on Haunted Hill, The City of the Dead and Messiah of Evil.
Wonderful news! Tune in Saturday, September 25 at 8pm EST to catch the show!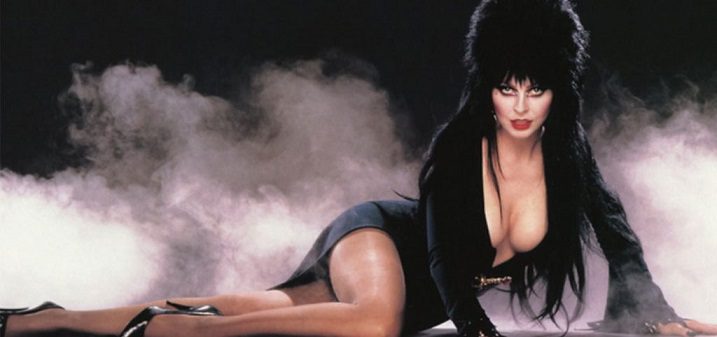 Shudder strikes again! We can't wait to check out this all-new special. Hopefully, this will be the first of many Elvira/Shudder collaborations. Can you imagine Elvira hanging out with Joe Bob and Darcy on The Last Drive-In? Sign us up!
What do you think? Are you ready for Elvira's 40th Anniversary Special on Shudder? Tell us in the comments!