Just when you thought we would never get a chance to revisit Camp Crystal Lake, along comes Womp Stomp Films and their indie fan film Never Hike Alone. Back in May of 2016 Womp Stomp released a trailer that showed fans just enough of what we wanted to see from a Friday the 13th film. After the success of the trailer, they started a Kickstarter campaign to help get it funded. Lo and behold on Friday, October 13, 2017, the film was released on the Womp Stomp YouTube channel!
Never Hike Alone was written and directed by Vincente DiSanti (The Red Room). It stars Drew Leighty (The Exchange) as Kyle McLeod, Kati Schwartz (Inherent Vice) as Deni Morgan, Robert DuBois (The Heyday of the Insensitive Bastards) as Alex Macauley, Vincente DiSanti as the ever-intimidating Jason Voorhees, and a special cameo by Thom Matthews (Return of the Living Dead, Friday the 13th Part VI: Jason Lives).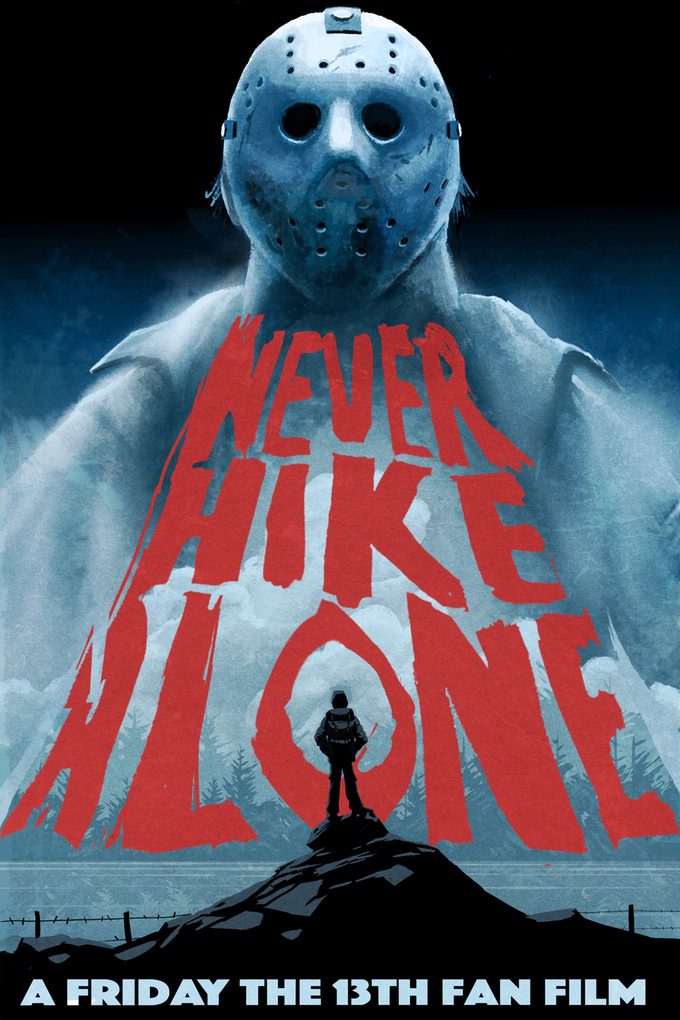 Never Hike Alone Synopsis
Never Hike Alone follows the story of Kyle McLeod (Andrew Leighty), an avid backcountry hiker who, while on a solo backpacking trip, discovers the long lost remains of Camp Crystal Lake. Ignoring the campfire stories from his childhood, Kyle's curious nature draws him in to see what is left of the camp which has been closed ever since the infamous 1980 Friday the 13th murders.

However, Kyle's innocent search of the camp turns deadly when he is attacked by Camp Crystal Lake's last remaining resident, Jason Voorhees. Stranded alone in the middle of the wilderness, with no equipment, and a legendary mass murderer on his heels, Kyle's survival skills will be put to the test like never before. Will he make it out of the woods alive or become another victim of the infamous cursed camp?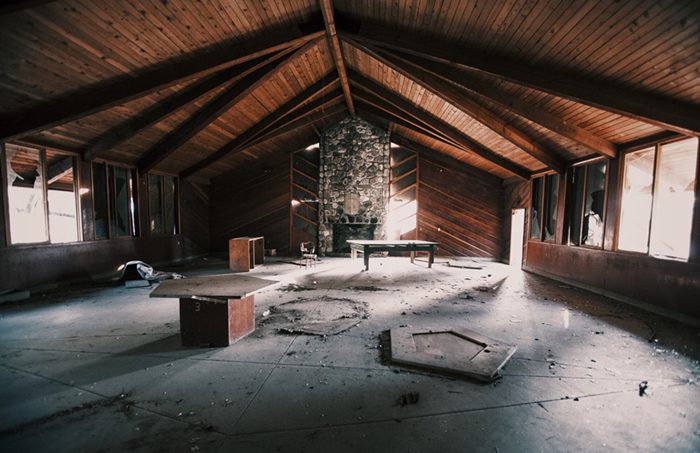 I dropped everything I was doing as soon as I heard Never Hike Alone hit YouTube. I had seen the trailers and was really looking forward to this film. I've been a huge Friday the 13th fanboy ever since I was a little kid and I was completely devastated to learn that Hollywood obviously has no idea how to please the fans. They can't even get a new script figured out!
As I finished up my Friday the 13th tradition of watching Jason hack and slash oblivious camp counselors, I decided to end my night with Never Hike Alone. I must say I was blown away! This was everything I wanted to see from a sequel to this long-running franchise.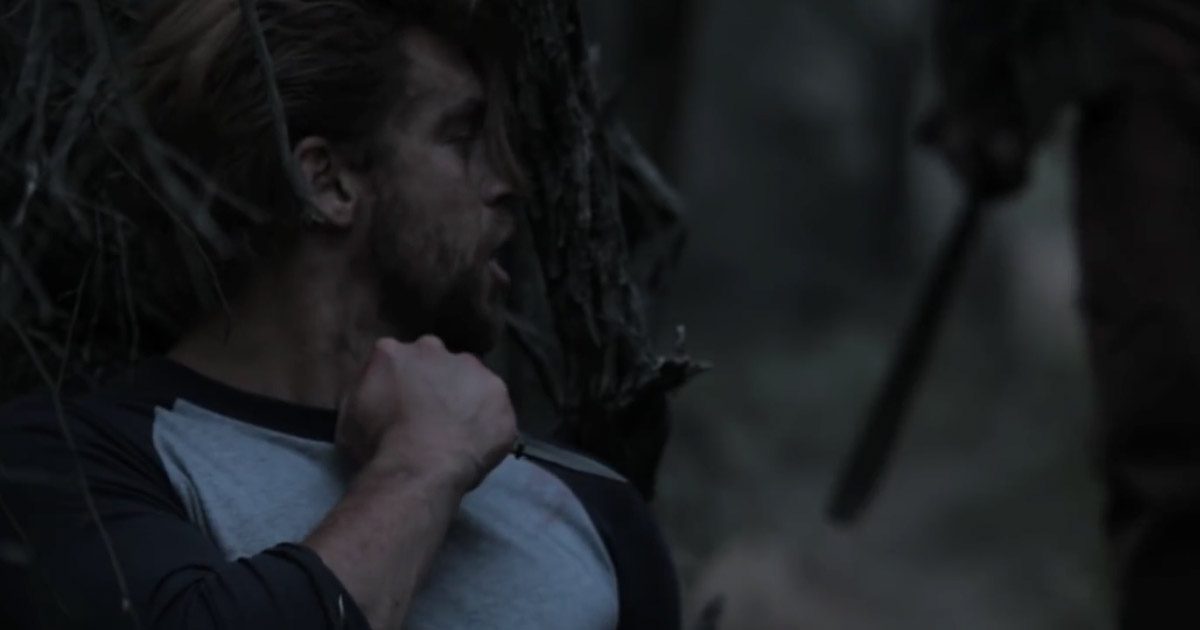 Never Hike Alone – My Review
Due to the small cast size, there wasn't much of a body count, but that didn't bother me one bit. The small cast size also required they have decent actors to keep the audience invested. Fortunately, everyone in this film did a fantastic job! Especially Drew Leighty as Kyle. As a viewer, you follow him the entire film. He gives an admirable performance as someone surviving out in the wilderness by himself.
Vincente DiSanti also did a great job as the formidable Jason Voorhees. He had some huge shoes to fill following in the footsteps of two of my favorite Jason actors: Kane Hodder and Ted White. I can say with certainty that he did a bang up job!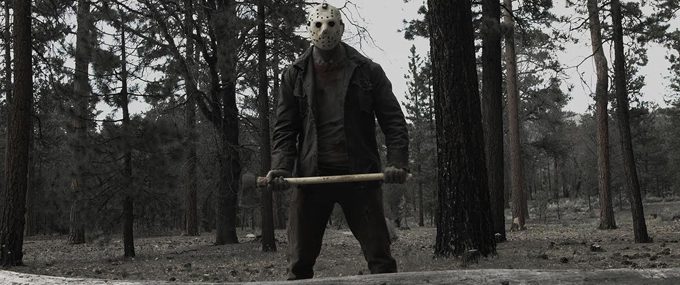 The only minor complaint I had was from a single scene. It seemed they were trying to copy an iconic scene from The Blair Witch Project. I just felt like it didn't need to be there. It almost felt forced. Ultimately, it was just a minor bump in the road for an almost perfect film.
The film was so thick with tension it'as almost palpable. It kept me on the edge of my seat for the entire 53-minute runtime.
Never Hike Alone – Final Thoughts
If you are a fan of the Friday the 13th films, I implore you: check this film out! It is the sequel that we have all been waiting for. Unfortunately, we may never get a sequel on the big screen again the way things have been going. To make it easy for you, I'm including the YouTube link to the full film. Go watch Never Hike Alone now. I promise you won't regret it! Also, keep an eye out for Thom Matthews in a cameo appearance that will make fans of the franchise rejoice!