After thoroughly enjoying Shawn Burkett's Don't Fuck in the Woods, I have been anxiously awaiting his latest film, Betsy. While Don't Fuck in the Woods was already pretty ambitious for its low budget, Betsy is another beast entirely. Creature Features are hard to pull off with limited funds, but werewolf films? That's a whole new set of problems entirely. You not only have to worry about the makeup effects but the various stages of the werewolf transformation, including the big reveal. When this film was announced, I thought Burkett was a little crazy to attempt this. Now that I've seen the film I can say while yes, he is crazy for attempting it, he did a damn fine job executing this film. Read on for my thoughts on Betsy.
Betsy is the latest film from writer/director Shawn Burkett (Don't Fuck in the Woods, 2016). The film stars Kelci C. Magel (The Saturday Night Slaughter, 2017), Marylee Osborne (Primordial, 2015), Josh Miller (Powerbomb, 2018), Joe Kidd (Scarewaves, 2014), and Justin Beahm (Cinematic Reality, 2018).
Synopsis:
After surviving a vicious assault in the city, Betsy moves to the country in hopes of starting over, but as she begins to recover, something begins clawing its way into the moonlight.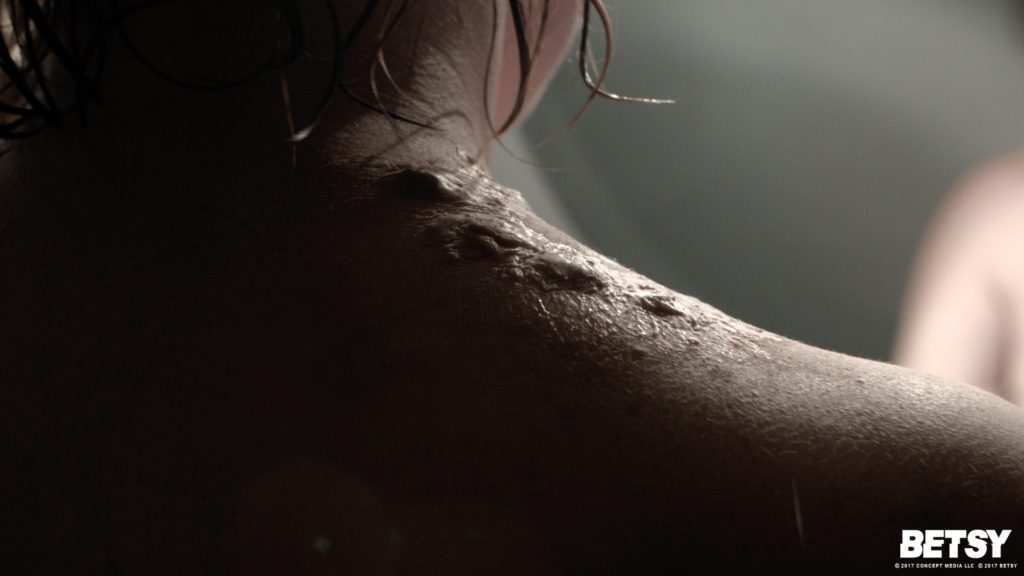 The first thing that struck me when I hit play on Betsy was how slick and professional it looked in comparison to Don't Fuck in the Woods. I started watching the film on my laptop but it didn't do it justice, so I turned it off and started watching it on my TV. Make no mistake, this is still a low budget indie film and it still has a gritty rough around the edges feel, but you can definitely tell they took the time to make the project look as good as they possibly could, given what they had to work with.
The role of Betsy was originally supposed to be played by Don't Fuck in the Woods Ayse Howard, who left the project for unknown reasons. She was replaced by Kelci C. Magel, which concerned me a little as I wasn't at all familiar with her work. My fears were unwarranted. Magel does a great job as Betsy and gives her all to every facet of the character. Betsy survives a brutal attack but she initially comes off meek and timid, but she is still a survivor. As the beast gradually takes hold, she starts to become more comfortable and confident in her own skin, which leads her to come out of her shell more and discover a strength she never knew she had. This comes to light when she brutally fights back and kills a man who tries to rape her. She even manages to find love and some happiness with Sam, played by Josh Miller. Magel and Miller have excellent chemistry together and the love story between the two is played very sweetly, showing that despite his rough exterior, inside of Shawn Burkett beats the heart of a hopeless romantic.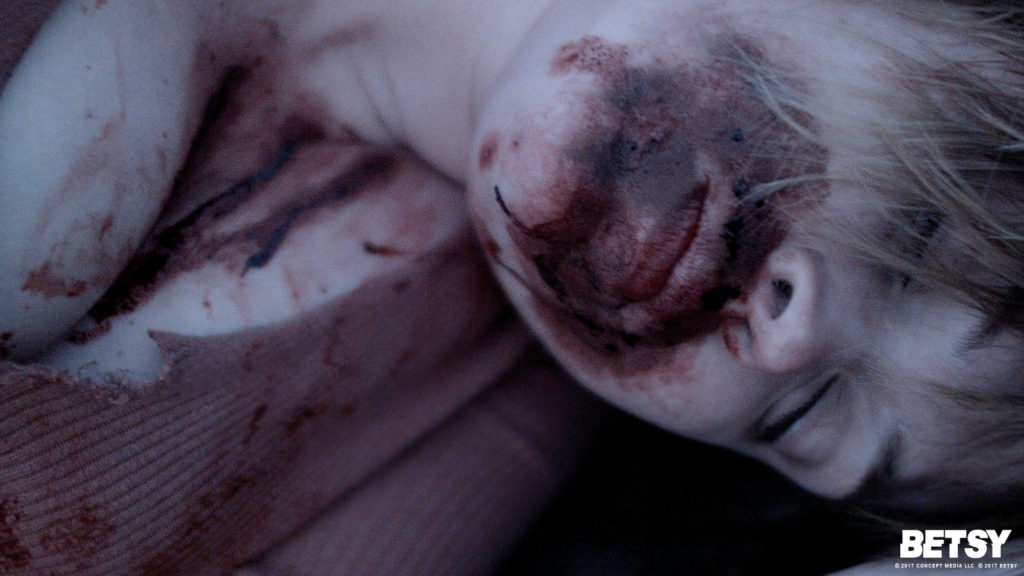 So now that we have got the story and acting out of the way, let's talk about the makeup/visual effects. The effects start out pretty basic, with Betsy's eyes turning a glowing yellow before she starts to develop enlarged wolf-like canines. I'm sure you're wondering what the final transformation is like? There is definitely a werewolf transformation, granted we don't get "The Full Monty" ala American Werewolf in London, but what we do see is still pretty impressive given the $10,000 budget the film supposedly had. The end result is equal parts titillating, creepy, disturbing and fucking gross.
If I had any minor complaints it would be that the film's conclusion seems a little rushed and we only really get one good look at the complete final transformation and that is in the dark woods so even then some is left to the imagination. Although that is probably for the best. That being said, the ending made up for any flaws it may have. Besty tugged at my heart strings, before leaving me hopeful with the mid-credit sequences, leaving the film wide open for a sequel that I'm eager to see happen.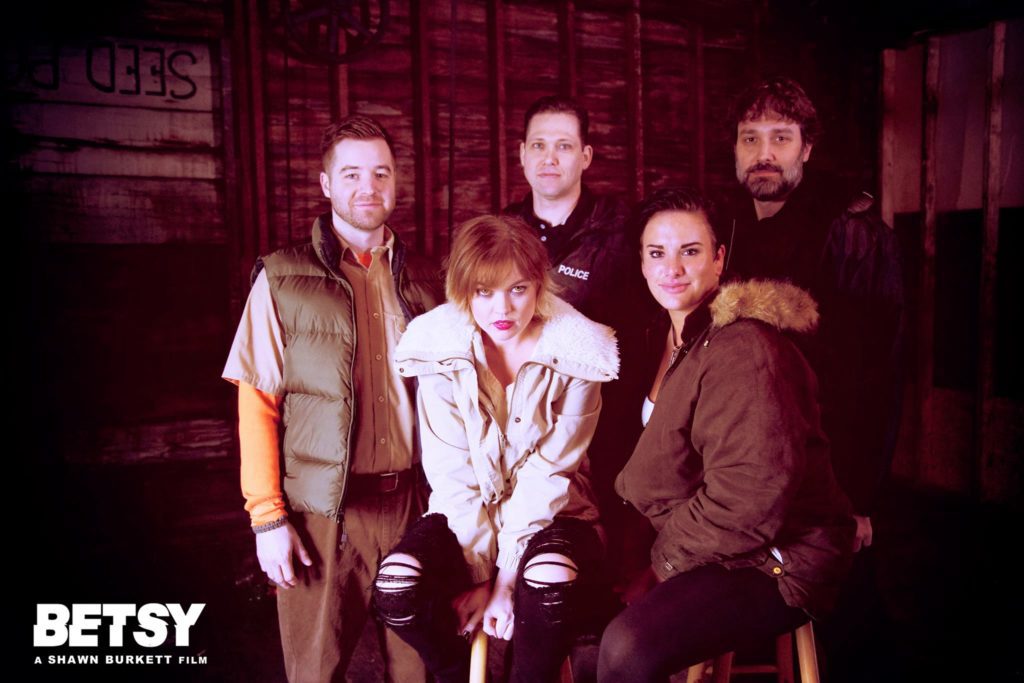 Final Thoughts
Betsy is a werewolf film with heart and bite. While still holding on to its gritty low budget charm, it shows that Shawn Burkett and Concept Media aren't content to stagnate, they are constantly developing and improving their craft and upping their ambition with each subsequent project. The film features a wonderful cast including Kelci C. Magel and Josh Miller, whose characters of Betsy and Sam ground the film with their love story and give it emotional weight, making you care about what happens. The final act felt a bit rushed but overall Betsy is a formidable beast that I would wholeheartedly recommend.