With summer coming to an end and fall quickly approaching, horror related TV shows are making their premieres. Some of such that fans hold high in anticipation are American Horror Story, Supernatural, Bates Motel and Fear The Walking Dead. However, with the explosive success of AMC's The Walking Dead, which will be returning shortly for a seventh season, another apocalypse-style, novel-based show began its third season on August 28th. FX's The Strain may have flown a little below some people's radar, but there is a reason why it has won 2 awards, 13 nominations and has been green-lit for three to five seasons.
Immediately captivating the audience, the pilot episode opens with a commercial airline silently landing at the JFK airport after an unknown in-flight disturbance. The plane shows no sign of life or communication from the inside, which alarms the ground crew. To investigate this cause for concern, a quarantine zone is established and the CDC Canary team enters the plane. Leading the investigation is Dr. Ephraim Goodweather who is portrayed by Corey Stoll (Lucky Number Slevin, Push, The Bourne Legacy, Ant-Man), as well as his assistant, Dr. Nora Martinez, portrayed by Mia Maestro (Poseidon, Alias, Frida, The Motorcycle Diaries). Discovering a plane full of dead passengers and flight crew as well as some sort of parasitical worms strewn about the cabin, the team stumbles onto four survivors. With no memory of the disturbance during flight, the survivors are no help filling in the blanks and professionals are still at odds with these strange events.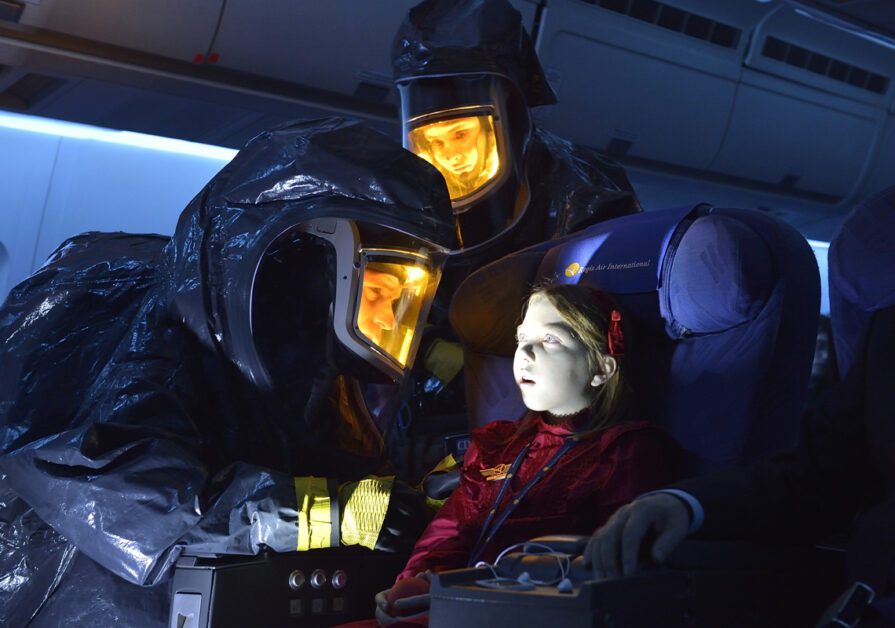 Soon after the survivors are medically examined and released from quarantine with a clean bill of health, an ancient coffin-like cabinet, which was aboard the plane, mysteriously disappears from the quarantined airport. A series of events follow leading to a viral outbreak in New York City transforming citizens into parasitical zombie-like vampires. While the government begins to slowly mobilize and react, there is one group of survivors with one goal who stand between humanity and extinction. The plan is to find the source of this viral outbreak, an ancient evil named "The Master," and kill him.
Originally written as a Bram Stoker's Dracula inspired trilogy,  writer and director Guillermo del Toro, wanted to take a similar angle when scribing the three-book tale of The Strain. When Stoker wrote his masterpiece that would become the father of vampire tales, the classic author infused scientific theory and forensics, which was modern and realistic for its time.
"I've written short stories in Spanish and English," del Toro told Scott Brown in a Q&A with Wired in May of 2009. "I've written screenplays. But I'm not good at forensic novels. I'm not good at hazmat language and that CSI-style precision. When Stoker wrote Dracula, it was very modern, a CSI sort of novel. I wanted to give The Strain a procedural feel, where everything seems real."
To bring this aspect to life and create a more believable story, del Toro enlisted the help of crime novelist Chuck Hogan. Together, the two writers developed an original take on a classic idea. As shown on screen, these are not your ageless Twilight or Anne Rice vampires. These reinvented creatures of the night seem to resemble a combination of Nosferatu, one of the first on-screen adaptations of Bram Stoker's Dracula, and a morbidly infected, mindless version of the humans they once were.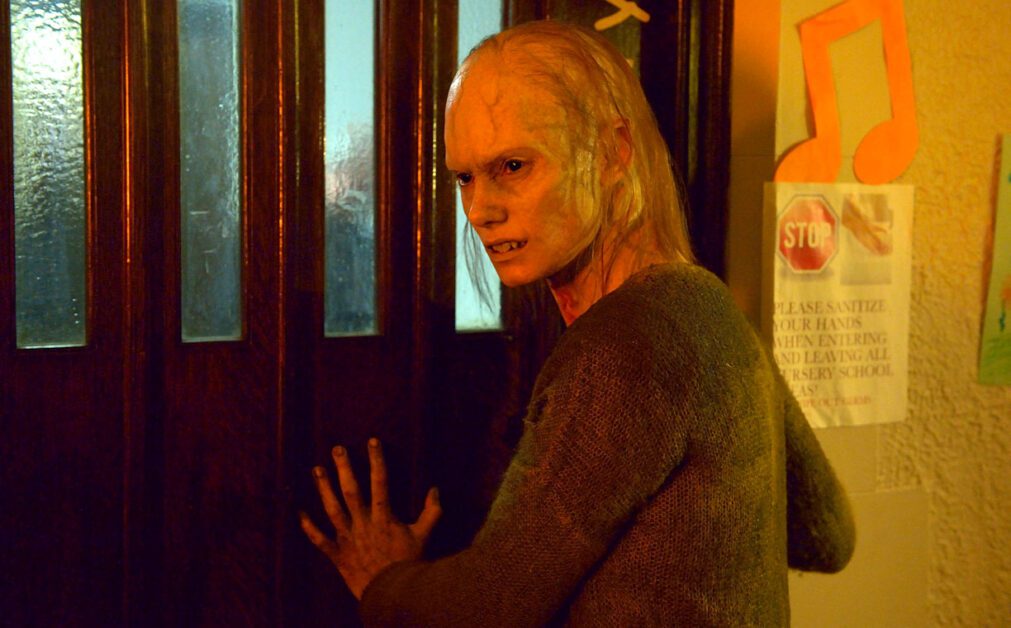 Another depiction some may also find hard to accept and others will embrace is the mannerisms of these vampires. Once fully transformed, these blood-sucking creatures display speed, strength, and agility, but seem to have twitchy movements as if they are decaying zombies rather than vampires. Though it was a bit strange at first, I have no problem with this modern-day take on vampires simply because the creators are portraying this as a parasitical virus that is more realistic by today's forensics and scientific theory standards. We have seen this type of adaptation through some more recent zombie films such as 28 Days Later and World War Z. However, perhaps the wildest creative liberty taken by the duel storytellers is how these creators feed.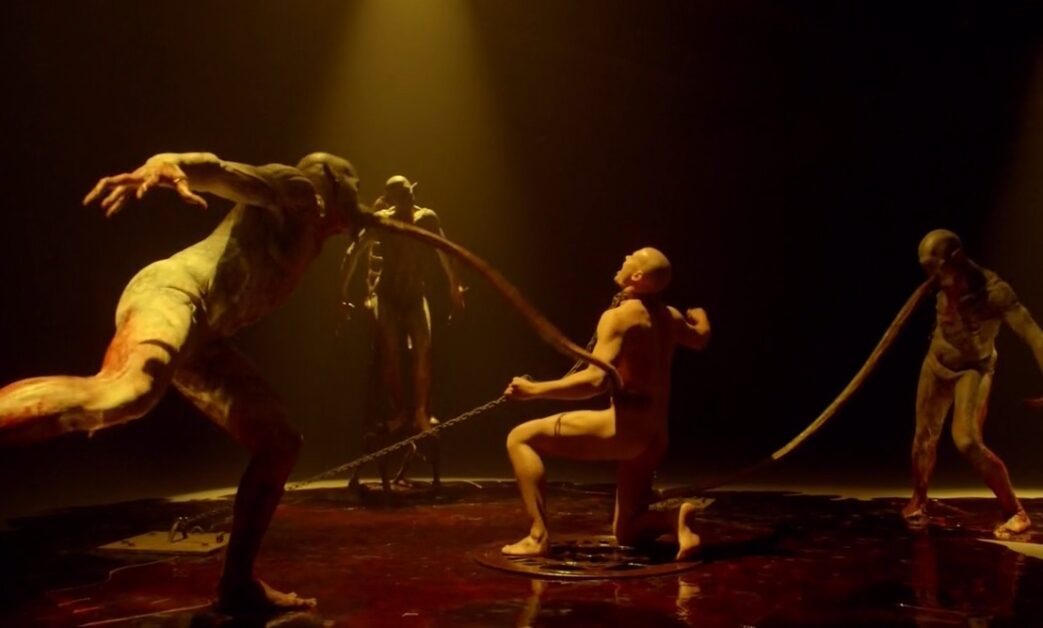 Though The Strain vampires have a hive-like mentality and a direct psychological connection to the source they call "The Master," they retain a human aspect that draws them to the ones they loved the most in life. Unfortunately, the evil that has corrupted their humanity causes them to kill and feed on these loved ones. Rather than getting up close and personal with traditional fangs, these malicious abominations project long enlarged tongues with stringers on the end. This allows them to strike quickly from a distance and begin draining their victims before they know they've been bitten. Once a bite has taken place, parasitic worms are transmitted into the victim that turn them in a matter of hours unless they are beheaded or their brain is destroyed.
While there are many obvious differences from traditional vampire legend on the surface, there is plenty folklore hinted in The Strain. Although "The Master" has a different name, he is clearly a modern-day Dracula. Not only is "The Master" the source of these creatures, but his cabinet is full of dirt and parasitical worms, from which he cannot travel too far away. This mimics the legend of Dracula only being able to travel with dirt from his homeland.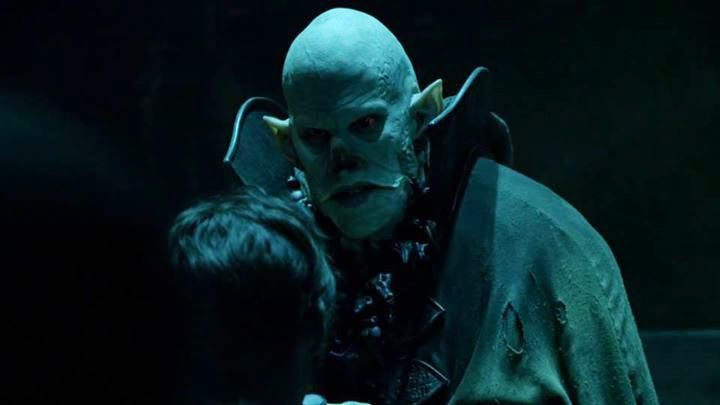 Aside from the modern-day Dracula, another character makes an appearance with a semi-immortal twist. Abraham Setrakian, portrayed by David Bradley (Exorcist: The Beginning, Harry Potter), is Holocaust survivor who has dedicated his life to hunting "The Master." This may ring a bell with some classic vampire folklore fans as a modern take on Dracula's archenemy, Abraham Van Helsing. Though he may lack the several academic credentials as Van Helsing, Setrakian still has an academic background as a college professor as well as extensive knowledge of "The Master" and his minions.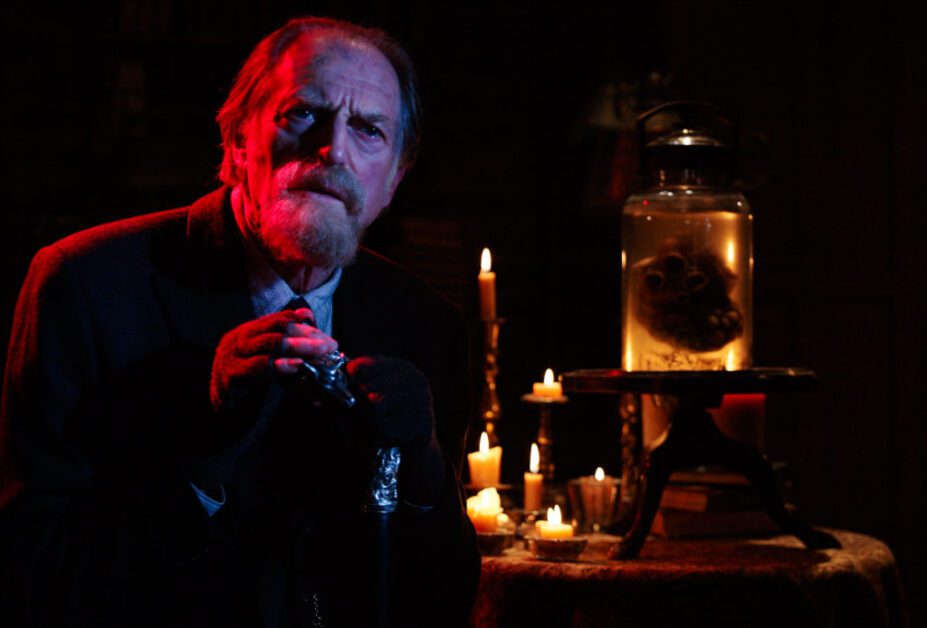 With the combined talent and writing styles, del Toro and Hogan's project reached a level of success long before it was portrayed on screen. In a September of 2012 interview with Deadline.com, del Toro explained that offers came flooding in following the publication of the first book in the trilogy. However, not wanting their work to be compromised by outside influences, del Toro and Hogan turned down these competitive offers until the completion of The Fall (Book 2) and The Night Eternal (Book 3). The co-writers then chose to go with FX, which they felt would do the trilogy justice and allow as much direct involvement as possible.
"'FX made the most sense, based on the level of commitment, passion, and understanding of the concept of the book,'" del Toro told Deadline.com. "'They got behind the idea of making this a closed-ended series; we wanted to follow the books closely and so it couldn't be open-ended, but rather three to five seasons max."
With season three recently kicking off its premiere, this intriguingly original take on an old tale could be coming to an end. Rumors speculate the show will return with a fourth season, however, FX has not announced an official decision. As character development and backstories continue to unfold, the survivors are continuing to close in on "The Master" with a plot twist around every corner. I'm confident that I am not the only one hoping for continuously renewed seasons while there is a story left to be told.