Shudder has been killing it with their releases lately, and one of their new psychological thrillers is A Nightmare Wakes from Writer/Director Nora Unkel. This film is based on Mary Shelley's writing of Frankenstein, which is steeped in accurate period details but told with a modern perspective. It stars Alix Wilton Regan (The Wife), Giullian Yao Gioiello (Scream: The TV Series, Marvel's Iron Fist), Philippe Bowgen (The Mick), as well as Lee Garrett, Claire Glassford, and Shannon Spangler. A fun fact is that while the filmmakers took great pains to be as historically accurate as possible in the movie's lighting and design, they chose to cast racially diverse actors and to produce A Nightmare Wakes with a female majority production crew.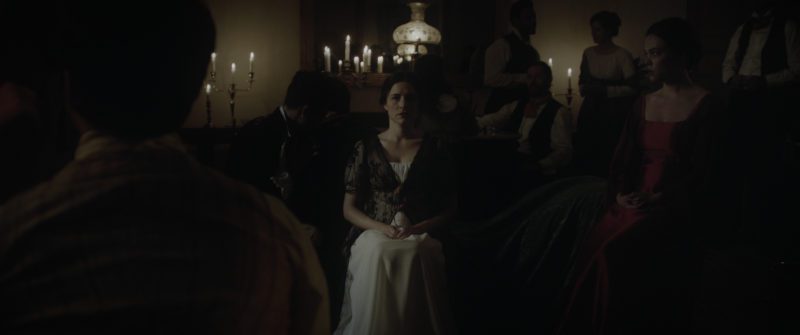 Synopsis for A Nightmare Wakes
While composing her famous novel, Frankenstein, Mary Shelley descends into an opium-fueled fever dream while carrying on a torrid love affair with Percy Shelley. As she writes, the characters of her novel come to life and begin to plague her relationship with Percy. Before long, she must choose between true love and her literary masterpiece.
After watching this film, I did some research on Mary Shelley to compare to accuracies of her real life to A Nightmare Wakes and was pleasantly surprised with how perfectly they mixed reality with fiction. The film plays out like a dream—or a nightmare—depending on how you interpret it. We get to witness a young Mary Shelley and her two passions in life: writing and the love of her life, Percy. As the film goes, one becomes more important than the other, and Mary begins to spiral out of control, losing her grip on reality. Seeing her develop the story of Frankenstein and see the "monster" come to life was hauntingly beautiful and frightening all at the same time.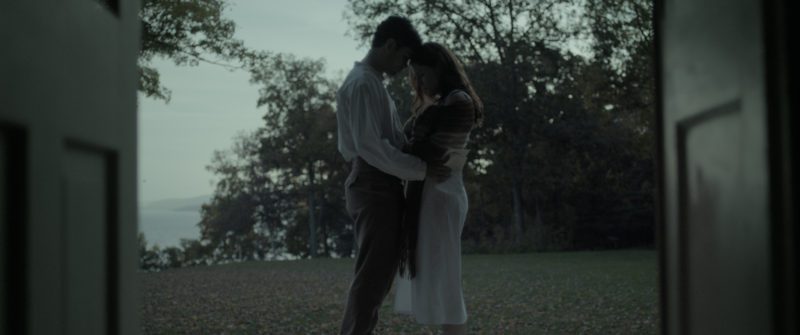 Alix Wilton Regan is brilliant as Mary Shelley and delivers an emotionally groundbreaking performance that will shake you to your core. It's a very challenging character to play, and Alix executes it flawlessly. Giullian Yao Gioiello is also fantastic and a great supporting role as Percy. You could feel his love for her was strained but also undeniable and everlasting. Claire Glassford also delivers a superior supportive role as Claire and helps carry the story along while Mary slowly spiralizes out of control.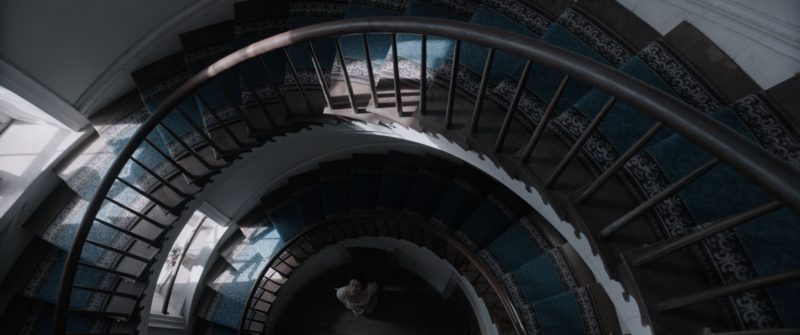 A Nightmare Wakes is well-crafted with rich, beautiful cinematography and scenes that stay with you long after the film is over. Many of the scenes, including the staircase, feel metaphoric to what is happening to Mary. The atmosphere is haunting from beginning to end and helps set the tone for the film.
Final Thoughts
A Nightmare Wakes will exclusively stream on Shudder on February 4, 2021—just days after the 170th anniversary of Mary Shelley's death on February 1, 1851—in the U.S., Canada, UK, Ireland, Australia, and New Zealand, as well as via the Shudder offering within the AMC+ bundle, where available.