When I saw the list of names associated with Matt Leal's film, Shadowmarsh, I knew I had to check it out.
Synopsis:
When Jacob and his niece Piper are forced to move back to their old home, they slowly uncover the truth that the town has an ancient evil lurking in its Forest.
Released February 25, 2022, Shadowmarsh was directed by Matt Leal and co-written by Leal, Matthew Festle, and Megan Olenik, all of whom worked on 2020's Hacked. The films stars Toilet Zombie Baby Strikes Back's (2021 – our review) Mike Ferguson and Erik Anthony Russo, as well as Ellen Woomer (A Death Prospective 2019), Shani Drake (Mermaid Down 2019), Corinne Mica (A Spark In Nothing 2021), Lew Temple (The Walking Dead TV series), Dave Sheridan (Massacre Academy 2021 – our review), Sleepaway Camp's Felissa Rose, David. E. McMahon (13 Slays Till X-mas 2020 – our review), and The Beast Beneath's (2020 – our review) Sheri Davis, Shawn C. Phillips, and Eric Prochnau.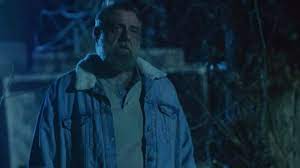 What Works
The timing and editing in ShadowMarsh are on point. There are no lagging conversations or people staring off into the sunset to bulk the film up into a feature length story. Every interaction has a point. The drama between the characters is intriguing to follow, especially as they realize what's really going on in the woods of the town of ShadowMarsh.
And yes, I would call this film a drama, more of an introspective into a young woman dealing with her mother's tragic death and some heavy father/daughter angst than a straight up horror movie. While this wasn't what I expected when I hit Play, I was pleasantly surprised to find that I actually like it better this way. Getting to know the characters and seeing their dimensions makes it all the more gut-wrenching when they're suddenly slaughtered like sheep.
The demon has no rhyme or reason for killing the people it chooses to slaughter. It doesn't tease anyone with non sequiturs or laugh with malevolence after every attack. It just appears, slashes, and leaves. There is no arguing or pleading with it. It's as emotionless as the wind.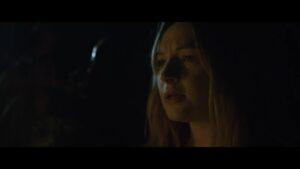 What Doesn't Work
As I mentioned above, ShadowMarsh is more of a drama than a straight up horror film. There are horror elements, but they're quick scenes of wet blood splatter and not much else. Audiences looking for bloody people running through the woods or the terror of being the hunted by an emotionless evil may be disappointed with this one.
There's also the fact that every kill happens offscreen with only a roar and a splash to let anyone know what happened. When watching an indie horror film, the killing off of my favorite indie horror icons in unexpected and gore-soaked ways is the thing I most look forward to seeing, so not witnessing any was a disappointment. Unfortunately, the demon, this killer of one and all, is only shown in blurry shadow. We never get a good look at his face. And we never find out why it is so ticked off at people coming into the woods.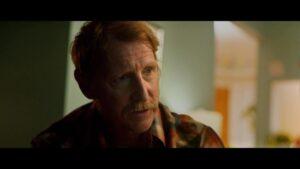 Final Thoughts
ShadowMarsh is an intense thriller with imperfect yet likeable characters, an engrossing story, and a demonic creature that can't be stopped. The horror element is a bit lacking. However, the plot and storyline make up for that. If you get the chance, you should take a chance with ShadowMarsh. You may like it as much as I do.