Downright Creepy has released its very first short film called PIROUETTE. The film was directed and produced by Peter Howard and Glenn Delaney. It stars Ani Priyo and Hannah Sims. Check out my review down below and then watch this creepy little horror short with the lights off!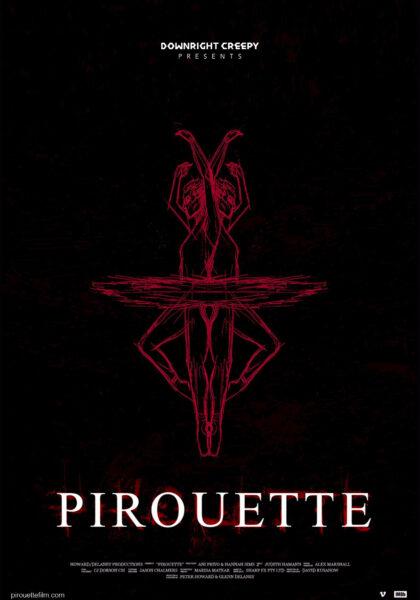 Synopsis for PIROUETTE 
Panic Fest alumni co-directed by Peter Howard and Glenn Delaney, this six-minute short film tells the story of a twenty-something woman (Ani Priyo) who is a jeweler by day and an avid op-shopper in her time off. On a routine garage sale visit she discovers a quirky ballerina box, another item for her collection. Upon returning home, she finds out that the ballerina has vanished. What a waste of ten bucks. But that night, she awakens in the middle of her hallway. Had she been sleepwalking? Or did someone drag her there?
PIROUTETTE was beautifully shot, original, and incredibly creepy. It reminded me of an episode of "Are You Afraid of the Dark?" but for adults. It has a run-time of just a little over 6 minutes, but it manages to build tension and suspense within a matter of seconds and that feeling lasts throughout its runtime. A must-watch!