Yes, we've got even more coverage from the Horror-On-Sea 2023 Film Festival! This time we had the extreme pleasure of checking out the seedy, sadistic, Casting Kill.
Have a gander at the official teaser trailer!
Casting Kill (2023) Synopsis 
A killer con artist posing as a big-shot Hollywood casting director preys on innocent actors who are searching for their next big break in this unhinged, one-of-a-kind thriller.
Casting Kill is a 2023 horror thriller written by Caroline Spence (Agent Kelly 2020, Surveilled 2021), and directed by James Smith (Agent Kelly 2020, Surveilled 2021). It stars Rob Laird (Heartache 2017), Rachel Chima (Broken Link 2021, Words of Healing 2022), Jack Forsyth-Noble (Descarrilados 2021, Upon the Edge 2022), Andrew Elias (The Numbers 2018, The Mutation 2021), Gareth Tidball (My Autopsy 2020, Obstacle Course 2022).
It also stars Nathan L Weller (Surprised by Oxford 2022, Surveilled 2022), Mark Christopher (The Hitman's Bodyguard 2017, Morbius 2022), Stacey Edward Harris (Liar 2017, Requiem 2021), Eliza Leonard (Last Man Standing 2015, A Series of Light 2020), Sophie Pâris (Righteous Villains 2020, The Bezonians 2021), Dywayne Thomas (Surveilled 2021, Best Geezer 2023), and Julian Clapton (Repeat 2021, Best Geezer 2023).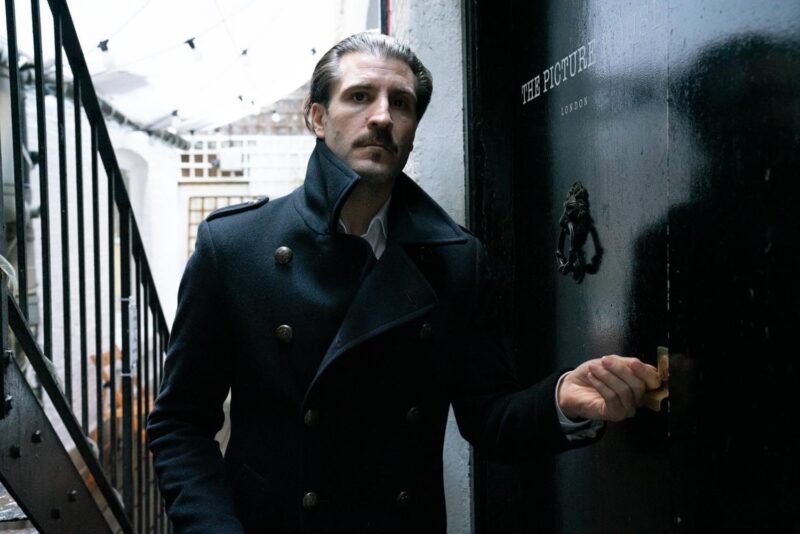 Lights… Camera…
This is a unique, bizarre little slice of cinema. The music is great and the acting is excellent! Rob Laird is phenomenal in the lead role, giving one hell of a visceral, insidious performance. It was vicious, violent, and disturbingly macabre. 
The dialogue could use a little love and the gore was light and minimal. Also, the costumes needed some sprucing up. There wasn't much in the way of a story, either, but, it's one awesome original concept. I'm surprised no one has come up with it before, being it was right under our noses the entire time. 
One thing that really stuck out was the pacing. It starts to pick up more towards the end of the film but lingers a little too long in certain areas along the way. However, the film is still absorbing, and menacing, and it's tons of fun.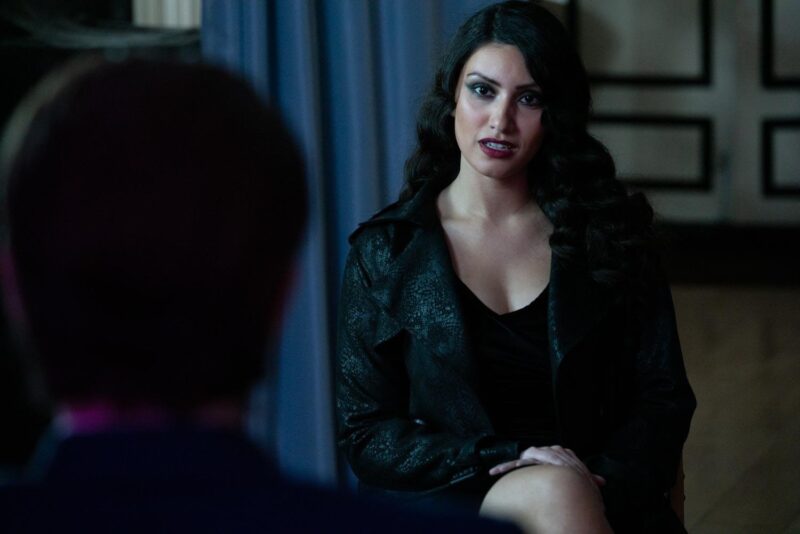 Final Thoughts
Overall, Casting Kill is brilliant, charming, and cutthroat! It'll make you think twice about your next audition. It does for casting what Psycho (1960) did for showers. Give this one a go if you have the opportunity.  Casting can be killer!
Be sure to check out the rest of our Horror-On-Sea 2023 Film Festival review coverage!