Coming soon to Digital from Terror Films and director Barry Jay (Killer Therapy) is a new thriller: The Way Out. The film stars Sherri Shepherd (A Week Away), Mike Manning (The Call), and Jonny Beauchamp (Penny Dreadful – TV Series).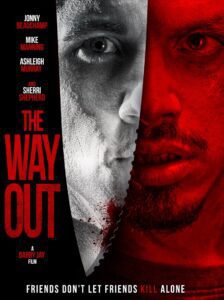 The Way Out Synopsis
Alex is an aspiring singer/songwriter, a drug addict who's been damaged from childhood abuse. After the death of his father and inheriting the family home, he takes in a roommate, a fighter, who takes Alex under his wing, teaching him how to fight back and stand up to abusers. But soon this leads Alex down a dark path that threatens his sobriety and his life.
Check out the trailer below:
The Way Out will be available on February 10, 2023. Watch for it!