Paintball Massacre is new horror film directed by Darren Berry (Ten Dead Men 2008) and written by Chris Regan (London Heist 2017). The film stars Katy Brand (Walking on Sunshine 2014).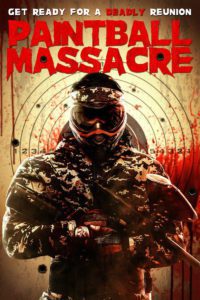 Film Synopsis:
Old school friends go on a paintball trip, miles away from civilization. Things go horribly wrong when they discover a cold-blooded masked killer is among them. Soon the paint is mixed with blood as they fight to survive their school reunion.
Paintball Massacre is a very fun and humorous film. Not your convention horror flick, but it does the job. It's characters keep the film movie at an enjoyable pace, and the gore is wonderfully brutal.
The dialogue is fresh and natural and is delivered by a stellar cast. Regan's writing is true throughout the film and doesn't miss a beat. There is a nice amount of tension that the movie builds up that delivers perfectly towards the end. I love the concept, with something as innocent as a paintball match turning deadly. This is a great idea for a horror film, and thanks to Berry's direction, Paintball Massacre has a good blend of comedy and horror. There are some really insane deaths in the film; I won't give them away. But just the thought of dying that way made me cringe at times. There is also a fun Commando-like montage that fits the film's theme well.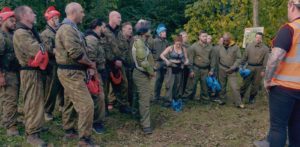 Overall, I had a fun time with this one. Paintball Massacre is a great film, especially if you love gory indie movies. It's fun to watch when you just want to escape the world for a little bit and be entertained. I thoroughly enjoyed the acting; each actor brought something totally different. The gore is done well and not overly played.
Paintball Massacre will be available on DVD and Video On-Demand on January 15, 2021.
Follow us on Twitter @PopHorrorNews for more reviews!