While I tend to enjoy post-apocalyptic films, they have been overdone lately, a slew of more of the same and less of something new. When I heard about the post-apocalyptic film, Hostile, it sounded like something with the potential to put a fresh spin on a well-worn genre, and I knew I had to check it out as soon as I had a chance. Read on to find out why I think you should give Hostile a sh0t.
Hostile is the directorial debut of writer/director Mathieu Turi. The film stars Brittany Ashworth (The Crucifixion 2017), Gregory Fitoussi (World War Z 2013), and Javier Botet (Mama 2013).
The film's synopsis:
Juliette, a lone survivor of an apocalyptic era, fights to survive against hunger, thirst, a broken leg and strange, disturbing creatures that only come out at nighttime.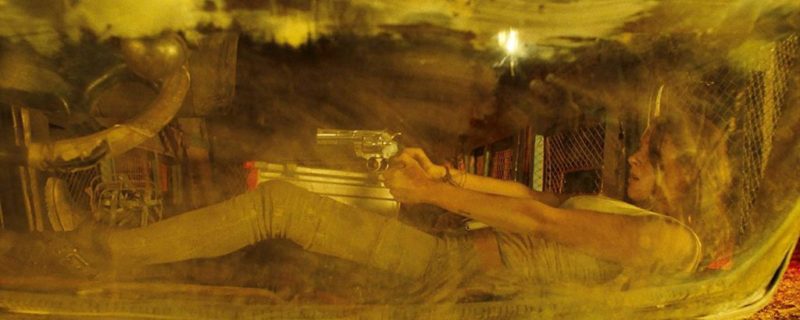 Hostile is the story of Juliette (Ashworth), a young woman who survived the apocalypse. While on a supply run and struggling to make it back before nightfall, she wrecks her vehicle, leaving her trapped with a broken leg as night rapidly approaches and cannibalistic creatures come out to feed. As she battles hunger, thirst, her broken body and the cannibals and creatures outside her vehicle, she begins to have flashbacks to life before the apocalypse, most of which revolve around her meeting and subsequent relationship with Jack (Fitoussi). Their relationship has its ups and downs and they both have their faults, but for the most part, they are a sweet and happy couple… at least, until things outside of their control conspire to tear them apart.
I felt that the juxtaposition of the past and present worked well, giving a welcome reprieve from Juliette's claustrophobic situation. If you don't like romance and drama in your horror films, Hostile will most likely turn you off as the romance of the past takes up just as much screen time – if not more – than the horror elements. For me, this element helped cement the reasoning behind why Juliette had the strength to keep fighting after losing everything. It allows us to see Juliette at her strongest, but also at her most vulnerable, which makes the ending even more heartbreaking.
Brittany Ashworth kicked ass as Juliette, portraying her past addiction and loss with sadness, gaining audience sympathy while never looking like a victim. For the scenes in the present, she imbued Juliette with a sense of defiant strength in the face of every life-threatening situation thrown at her. Javier Botet, as usual, does an excellent job as the creature, effortlessly moving from menacing to bloodthirsty to scared and vulnerable. It this ability that makes Botet an excellent creature performer, on par with Doug Jones.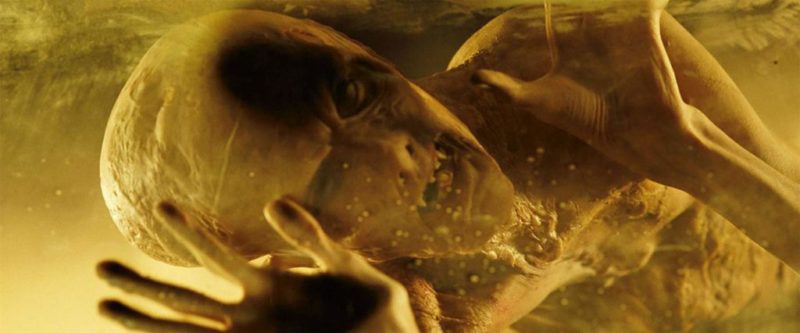 Final Thoughts
Hostile is a film I hoped would offer something different in the post-apocalyptic genre, which it did in spades. I wasn't quite sure what to expect and was met with a heartbreaking and beautiful tragedy. If you are looking for something a little different and don't mind drama and romance mixed with your horror, than you should give Hostile a shot. Highly recommended.