Did you know that an actual person played Mama in Mama (2013), Crooked Man in The Conjuring 2 (2016), multiple ghosts in Crimson Peak (2015), Slender Man in this year's Slender Man, Keyface in Insidious: The Last Key (2018), the hobo in IT (2017), and a Neomorph in Alien: Covenant (2017)? That person's name is Javier Botet, and in his career, he has capitalized on his uniquely tall and thin frame. Being 6'6″ tall, 120 pounds and double jointed has allowed him to manipulate his frame to create the beings of our nightmares.
Originally from Ciudad Real, Spain, Javier, who has Marfan Syndrome, is exceptional at breathing life into movie monsters and has been doing so for 13 years. It is inconceivable how he has contorted his body to mesmerize audiences with truly amazing, yet horrifying creatures. In his newest movie, Mara (2018), he becomes a demon that torments and kills people while they are experiencing sleep paralysis. He delivers a spectacular performance in this supernatural horror film that will be released this month. PopHorror was given the pleasure to sit down and speak with Javier Botet to discuss his career and his upcoming film.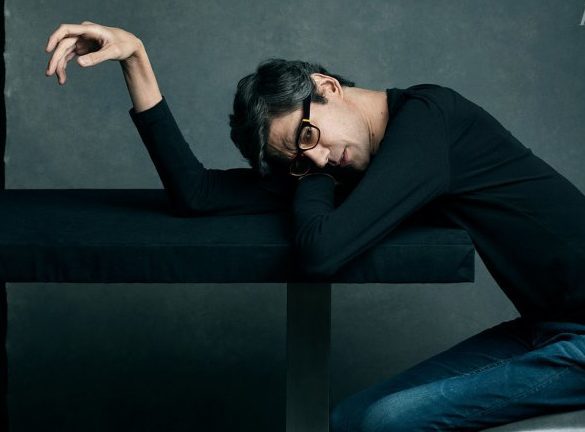 PopHorror: Being a huge fan of the Alien movies, I am curious how it was to be a part of such an amazing franchise with your contributions to Alien: Covenant?
Javier Botet: It was like a dream, of course. Just like a dream. It was an amazing honor to be part of such a franchise. Since I was a child, I loved these movies. I was not only asked to play a role, but I was also asked to provide my vision and opinion on the movements of the Neomorph. I had some freedom with the movement, so I did some research on my own at home and was able to provide my ideas, too. I was happy to be a part of the film, but it made me feel happier to know that my experience was appreciated with creating the movements. It was a lot of fun.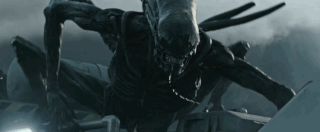 PopHorror: You definitely have brought life to the characters you have played. How did you contribute to the creation of your character in Mara?
Javier Botet: This was an easier role to play. When I got the script, nothing was concrete with the character. I was able to give my proposal on movements and techniques. I was grateful for the opportunity.
https://www.youtube.com/watch?v=G2wRPdld44M
PopHorror: Did you do any research on sleep paralysis, as I know this is a vital component of Mara?
Javier Botet: I had my own experience with it. It was like 10 years ago. When I experienced this, I couldn't breathe or move. This lasted for a couple months. I went to see doctors and tests were done, but then it just disappeared. It was a weird time for me. I used this experience with how my character approached the characters it killed in the movie. It is nice to work with something you know about and have lived with. It always helps.
PopHorror: That's terrifying! How was it working with Olga Kurylenko on the set of Mara?
Javier Botet: It was amazing. It was just amazing. Everybody knows that Olga is a beautiful woman, but after getting to know her, she is even more beautiful as a person.
PopHorror: In a world where there is a limited view of the perfect body type, it is inspiring to see someone like you take their uniqueness and excel. Any words of encouragement to the readers about body positivity?
Javier Botet: Yes, you always want a nice face and body and be the handsome man that gets all the girls.  That would be nice, but as a child, I loved movies. Now I am in movies, and it is because of my body. I am getting to do what makes me happy. I feel that I am the luckiest man I know because how my life is. It may be nice to look like Brad Pitt for just a week, but I would not want to change permanently, because I don't want to change what I have. I love who I am. I always have loved being different and eccentric. If you are smart, you see being different as a gift.
PopHorror wants to thank Javier Botet for taking the time to talk with us. Stay tuned to PopHorror for more news on this amazing actor, as well as all of your horror news, reviews and interviews!
Mara is available in Theaters as well as Digital HD and VOD on September 7, 2018. Make sure to check it out!