I'm not the kind of guy that goes to the thrift store for clothes. There's nothing wrong with shopping for clothes at a thrift store, but I'm much too big of a person to find any used clothing in my size. What I am, though, is the guy that goes to the thrift store and looks through every single movie they have to offer, regardless of how long it takes to do so. Usually, I'll find movies in which I already own, or, I'll find movies that I'm not particularly interested in… but sometimes I strike gold. On this particular occasion, that gold was found under the ground. That's right, I found Tremors… for a quarter… on VHS. The Gods of Cinema smiled upon me that day, and I come bearing their gospel: After all these years, Tremors is still Perfection. 
Tremors is a 1990 western monster horror-comedy film written by Brent Maddock and S.S. Wilson (writers of Short Circuit) and directed by Ron Underwood (City Slickers). The film was produced by Maddock and Wilson, as well as current The Walking Dead producer Gale Anne Hurd. Tremors stars the never-aging, always fantastic Kevin Bacon, along with Fred Ward, Finn Carter, Michael Gross, and country music legend Reba McEntire. The story follows Val McKee (Kevin Bacon) and Earl Basset (Fred Ward), two handymen looking to escape their tired lives and isolated desert home in Perfection, Nevada. While leaving, the men find one of the town's residents dead, along with the severed head of another not long after. They become convinced that a serial killer is on the loose, but soon learn that the attackers are actually large, underground monsters.
Tremors has always been one of my favorite movies. Released the year before I was born, I've never had to live in a world in which the film didn't exist. Lucky me, right? As a child, Tremors is one of the movies I would often rent and watch repeatedly. It was fun then, and it's even more of a good time now. But what makes Tremors so watchable, even after all of these years?
The short answer is everything.
The chemistry of Kevin Bacon and Fred Ward is impeccable. The banter between the two characters always comes across authentically, and it feels as if you are watching real friendship on the screen. The majority of the comedic moments in Tremors are directly attributed to their friendship and the things they say to one another. Much of the credit for that, too, goes to Maddock and Wilson for the script. The balance of thrills and humor is seamless in it's execution, making Tremors truly enjoyable for horror and comedy fans alike. The other actors in the movie are fantastic as well, namely Michael Gross as Burt Gummer, the firearms enthusiast who would go on to become the hero of the Tremors franchise.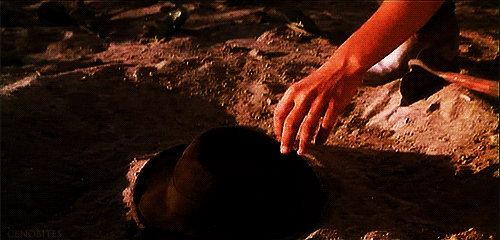 Another wonderful thing about Tremors is that the effects hold up astoundingly well. As I mentioned above, I watched this on VHS last week. Not Blu-ray… Not standard DVD… VHS. The creature effects STILL held up perfectly even with the aged format. Actually, when you add nostalgia into the mix, watching on VHS  completely enhanced my viewing experience. I highly recommend breaking out that VCR in the top of your closet and revisiting Tremors in that format.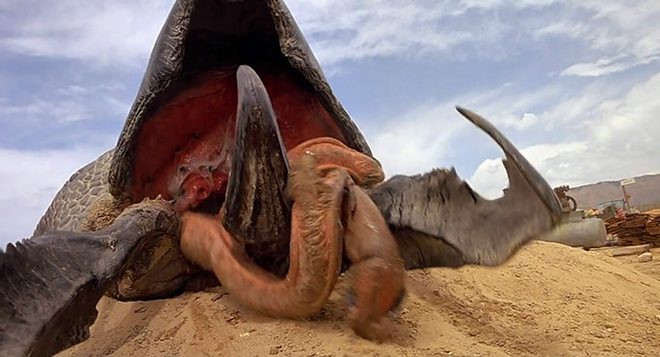 Final Thoughts:
Very few movies are as enjoyable as Tremors. It's as fun as it is thrilling, it's endlessly quotable, and it holds up remarkably well for a movie more than twenty-five years old. Tremors is truly one of the greatest horror-comedy films of all time, and you should plan on revisiting it immediately.