Grab a cup of hot cocoa or some milk and cookies and settle in. Everyone loves a good Christmas film. From classics like A Christmas Carol to all those other lighthearted lovely Hallmark films: it always gives me such a warm fuzzy feeling inside to snuggle up with a good Christmas movie. Though my fuzzy Christmas movies are probably a little different than most. This Christmas Santa gave me an awesome gift: a new Christmas horror film. From the moment the trailer aired, I was beyond stoked. So here is my review of the yuletide terror that is: Violent Night (2022)!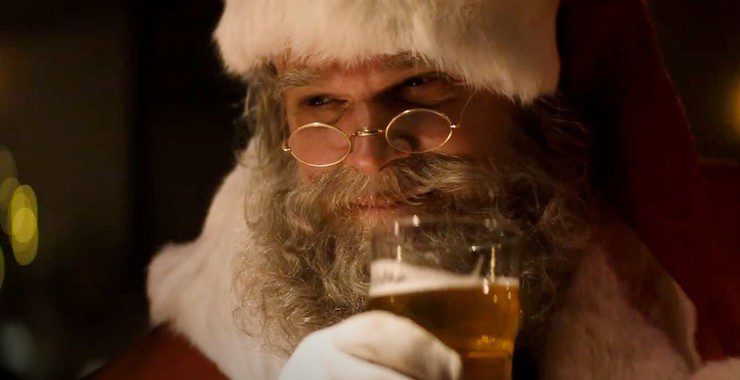 Deck The Halls
Violent Night was released in theaters on December 2, 2022. It was directed by Tommy Wirkola and produced by Kelly McCormick, David Leitch, and Guy Danella. All I have to say is that if they do continue with these movies, I sincerely hope that they are all like this one. It's not very often I come across a modern Christmas horror film that I love so much I'm willing to throw it into my yearly "must-watch during December" list. Well, this one passed that test with flying reindeer. This movie is very high on my list of favorites. This film is unique for several reasons. It was also done so absolutely right that it didn't take away what we love most about Christmas.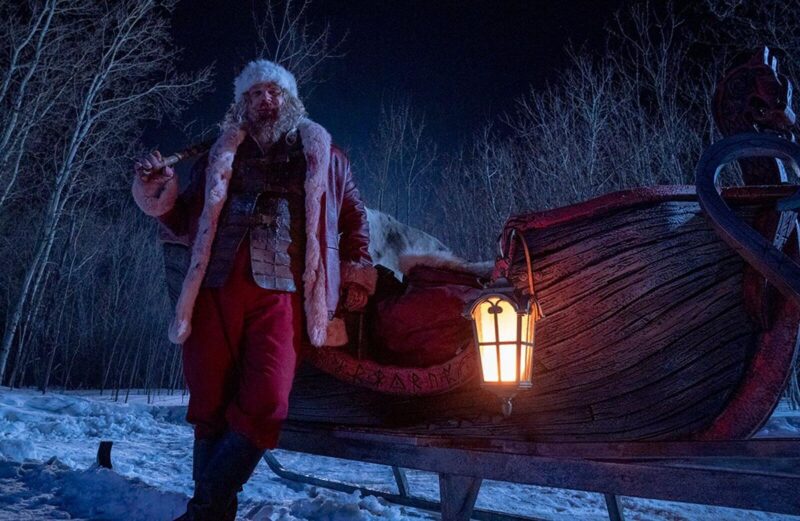 A Different Kind of Santa
Unlike most Santa films featuring killers or demons, this Santa is totally different. We get Santa. Plain old Santa Claus who, after 11,000 of doing his nightly duty, is getting tired and grouchy. Let's not forget to give a huge, big thank you to David Harbour, also known for Stranger Things (check out this interesting theory about it here) as the always delightful Hopper. He succeeded in this oh-so-delightful delivery of a grouchy, frustrated, burned-out Santa Clause.
Now let's be real. This isn't one of those films that focuses on a Santa who struggles with life, snaps, and murders people….nope. This movie is so much more than that typical drama that we have been force-fed like milk and cookies on a plate in the past. Nope, this is something else. So be prepared for some spoilers, and even so, I suggest you watch it. If you love Christmas horror as much as I do, it's worth it.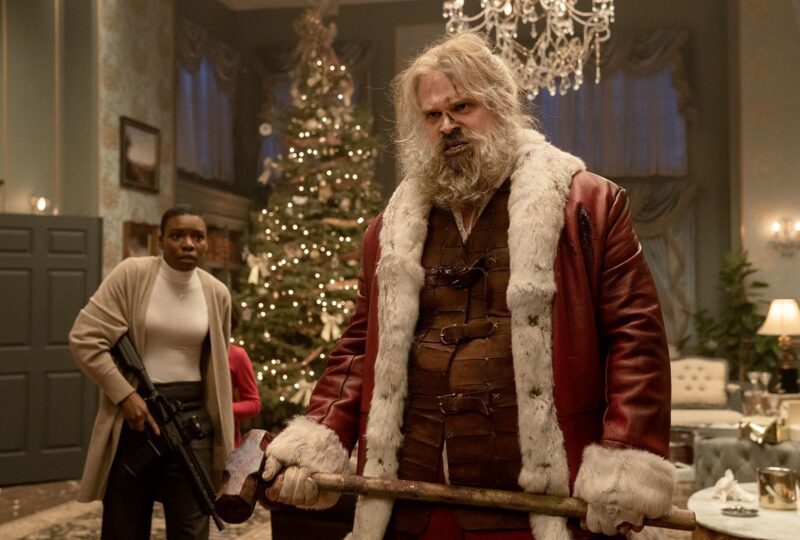 Violent…With Heart
One of the best parts, as I mentioned before, is that even though the movie itself is completely covered with adult humor and hilarious aspects of a drunken Santa, it still has those moments you can buy as affectionate, Hallmark horror if you will. These parts are great and heartfelt and make you feel there is Christmas magic in the film. They even manage to keep that warm fuzzy feeling while giving us some of the most unique and amusing kills I have seen grace a Christmas horror film in a long long time. That, and Santa has a story. It's a story much different from the usual. A story that makes him being Santa a penance for life. Because of that, the bond between him and the children is that much stronger. He is determined to do better than he has in the past.
When it comes down to protecting this little girl, let's be clear on one thing: Santa doesn't mess around. I don't think I have ever enjoyed seeing Santa fill up a kill card more than I did with this film. Mostly because the motivation wasn't because he's psycho, or because he just snapped and decided to. His motivation in this movie is literally all about that one child and protecting her from a band of bad guys.  To me, that is so much more unique than just making him Santa on a course of destruction.
Final Thoughts
Without giving too much away, I really suggest that you watch Violent Night, because it is so, so, brilliant for so many reasons. And, as I mentioned before, there is so much Christmas spirit. But it's Christmas spirit with bloodshed, and that is something we all can appreciate as horror fans.