Creatures lurking in the woods have always been a popular theme in horror. The idea of being isolated in the middle of nowhere with your own terrified thoughts and the unknown lurking around every corner never fails to give audiences an adrenaline rush. Filmmakers are always trying to develop new ways to deliver a creepy backwoods story with a new creature to fear – sometimes being successful, other times they're sadly forgotten. The Hallow (2015) is another one of those stories, and is being talked about by fans as one of the best horror movies of 2015, but does it live up to the hype? Luckily, Netflix just added it to their list of horror movies this month so I finally got to experience it for myself.
Distributed by Entertainment One and directed by award-winning filmmaker Corin Hardy, The Hallow is another IFC Midnight release that needs to be seen to be believed. Hardy and Felipe Marino wrote the original screenplay which tells the story of a couple and their son who move to a remote Irish village surrounded by a huge forest. Soon after, weird things begin to happen that makes them doubt their new surroundings, especially the legend about the forest that the village people call The Hallow. The legend tells of evil creatures in the woods that take away children. Could any of this be true, or is it just a folktale?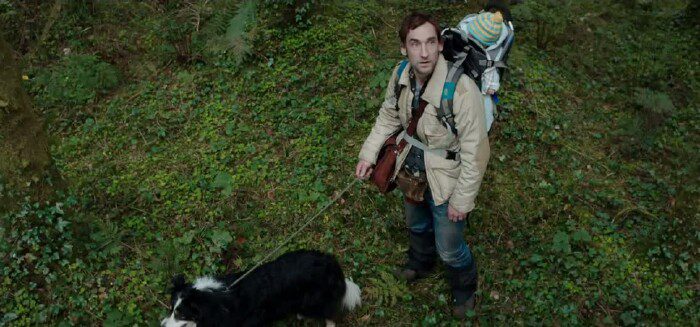 This movie was a creepy horror flick and I loved it. For starters, the acting was brilliant. It stars Joseph Mawle and Bojana Novakovic as Adam and Clair Hitchens. Both actors have done their share of horror movies in the past and know how to deliver a great performance. The demeanor of the couple drastically changes from beginning to end as they are put through hell in fear for themselves and the life of their only child, Finn. Plus, choosing to have a baby versus a small child as the potential victim was a great move. Of course, witnessing any child go through a traumatic experience is uneasy for audiences, but the helplessness of someone so little and hearing the baby's cry really pulls on your heart-strings… fearing for the life of the child.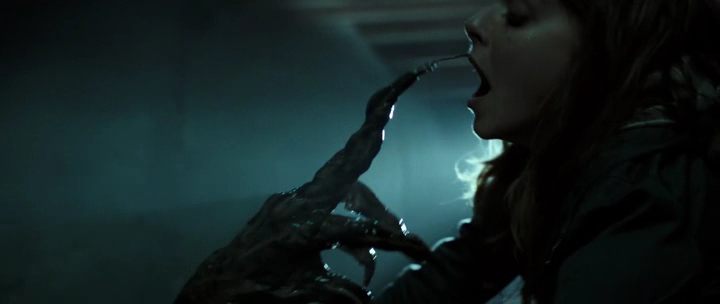 Another huge bonus of this movie is the creatures. These monsters are unlike anything else you've seen. They're creepy, they're intelligent, they know how to get inside one's head, and they take what is most precious from people. British SFX artist John Nolan created the creepy creatures using a mix of CGI and practical effects. Hardy believed that relying solely on CGI wouldn't be scary enough, but the right mix would be the perfect creature and allow them to use special lighting to enhance its features with inspirations from Alien (1979) and Planet of the Apes (2001). Lighting, in general, played a huge part in this movie, creating a fairytale atmosphere with a dark undertone.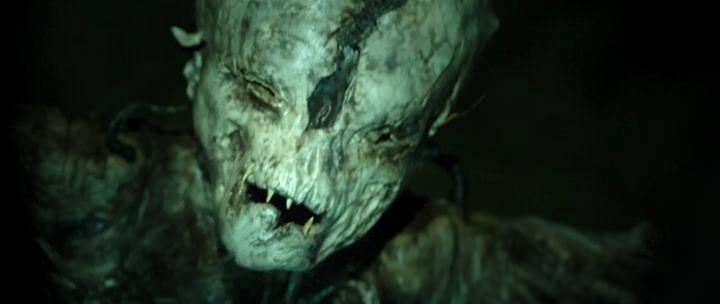 One thing that could have made this movie even more interesting would be more back story on the creatures. We receive some information, but not much. More details on where they came from, how did it happen, why children, and so on could have made the story have even more depth, but I'm sure they wanted a little secrecy to the legend. They also set the ending up perfectly for a sequel… so who knows, we may hear more about that in the future.
Watch The Hallow Right Here!
Final Thoughts:
This movie most definitely lived up to its hype and IFC Midnight keeps killing it with their releases. The Hallow is a fantastic creature horror movie that felt familiar yet still original. They not only used special features but also the environment to develop a well-constructed movie that really made a difference. Although not mentioned above because it's not a huge part of the movie, the soundtrack delivers both happy and dark tones that represent the movie in its entirety. Plus, it does what every horror movie should do – it leaves audiences anxious and excited throughout the story, wondering what is going to happen and if they'll make it out alive. Therefore, what are you waiting for? Fire up Netflix and add The Hallow to your queue right now!