Italian film legend Dario Argento is responsible for some of the most breathtakingly beautiful movies in horror. Significantly contributing to the Giallo sub-genre with films such as Tenebrae, Deep Red, Four Flies on Grey Velvet, Inferno, and of course, Suspiria, Dario Argento saturated screens with what would become his trademark – stunning visuals paired with grotesque deaths.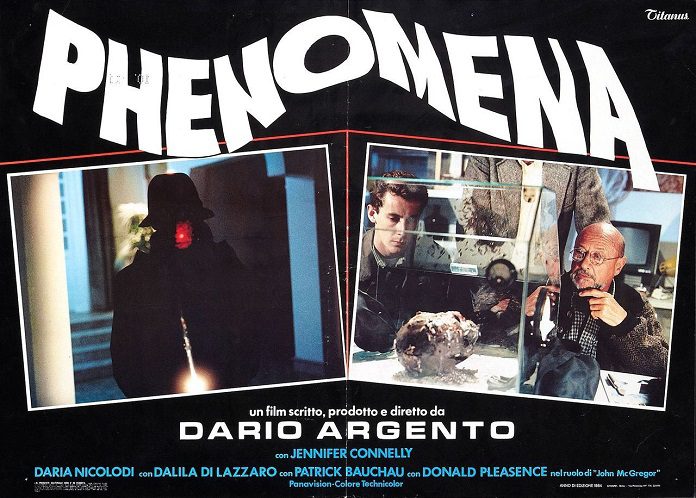 In 1970 Argento began his long illustrious career directing with The Bird with the Crystal Plumage – which became a hit in Italy – and subsequently made two more celebrated features, The Cat 'o Nine Tails and Four Flies on Grey Velvet before taking a small break from thrillers. Returning to form in 1975 with Deep Red and then in 1977 with the undeniably influential and groundbreaking piece of cinema, Suspiria, Dario continued into the 80s with more black-gloved killer content. But in 1985, now with several features under his belt and I'm sure some level of artistic confidence, he set out to make Phenomena. 
Out of Argento's catalog, this is one of the few that often gets overlooked, possibly overshadowed by the immense success and recognition many of his other works have continued to receive. But Phenomena is something special. Co-writers Argento along with Franco Ferrini (Once Upon A Time in America, Dark Glasses) weave an unconventional giallo-like murder mystery situated in the Swiss Alps. Again using an all-girls school as the backdrop much like in Suspiria, Phenomena follows young Jennifer (Academy Award winner Jennifer Connelly from A Beautiful Mind, Labyrinth, Requiem for a Dream) as she enters an exclusive boarding school at the request of her famous actor father while he is away filming. She is reserved, thoughtful, and most importantly, alone in a foreign country and in a viper's nest of teen girls with an unwelcoming headmistress, Frau Bruckner, portrayed by frequent Argento collaborator, Daria Nicolodi (Suspiria, Opera, Tenebrae, Inferno, Deep Red). Jennifer's affinity for bugs and insects does not go unnoticed either, adding to her vulnerability among her peers. While Jennifer battles teenage demons, a vicious killer is on the loose.
But wait, it gets more interesting. Jennifer ends up befriending an older, wheelchair-bound entomologist played by the British, classically stage trained actor, Donald Pleasence, and his very capable yet moody monkey assistant. To us horror fans, Pleasence is most notably recognized as Dr. Loomis in John Carpenter's Halloween and the President in Escape From New York, but here in Phenomena, he plays a lowkey local scientist that is eager to encourage Jennifer's enthusiasm and ability to communicate with insects.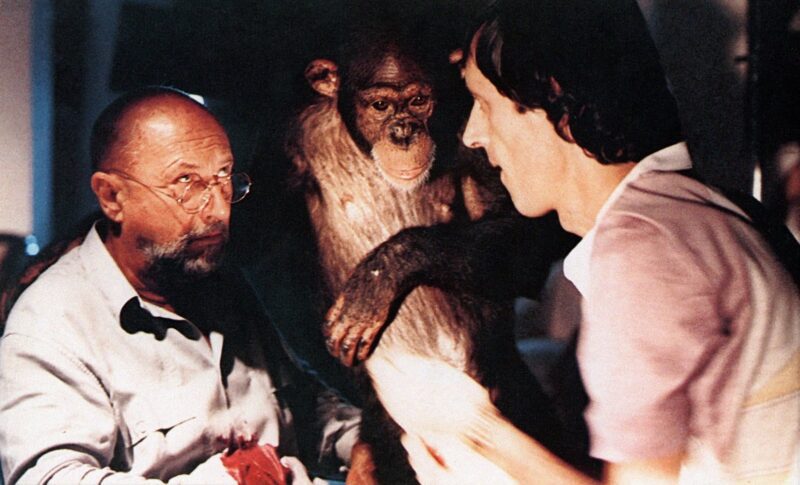 The mystery and murders continue around the school despite detectives launching an investigation and Jennifer is ultimately left to defend herself. I am obviously leaving out certain specifics and spoilers because this movie is best served blind. I recently had the pleasure of hosting a 35mm screening of Creepers, the U.S. theatrical cut of the film, and we had quite a few folks experiencing it for the first time. The third act was a crowd pleaser, to say the least. 
If this is one of the few Argento titles that have escaped your attention, I implore you to seek out this Synapse Films release because it comes with all sorts of goodies! Plus it has a straight razor-wielding chimp with a soundtrack fueled by Motorhead, Iron Maiden, Goblin, Simon Boswell, Claudio Simonetti, and more. With pristine picture quality paired with superior sound, this release definitely deserves a spot on your shelf.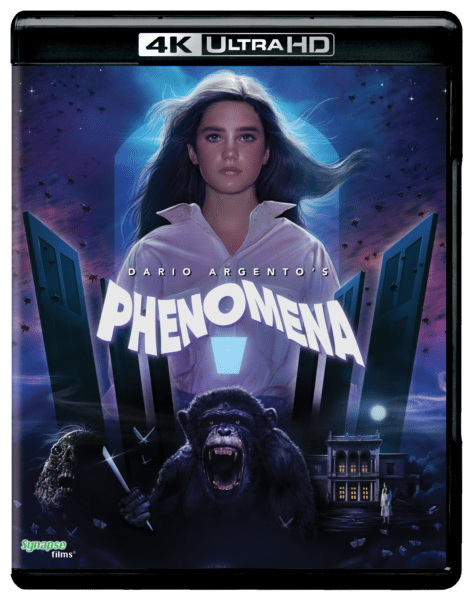 Gorgeous new artwork from Nick Charge on slipcase and reversible insert 

Two-disc 4K Ultra HD Set

All three versions – Italian, international, and "Creepers" cut 
Disc 1 (4K Ultra-HD Blu-ray) – Italian Version 
Arrow Films produced

Of Flies and Maggots

2017 feature-length documentary with Dario Argento, actors Fiore Argento, Davide Marotta, Daria Nicolodi, and Fiorenza Tessari, co-writer Franco Ferrini, cinematographer Romano Albani, production manager Angelo Iacono, special optical effects artist Luigi Cozzi, special makeup effects artist Sergio Stivaletti, makeup artist Pier Antonio Mecacci, underwater camera operator Gianlorenzo Battaglia, and composers Claudio Simonetti and Simon Boswell

Original Italian and international theatrical trailers

Audio commentary by Troy Howarth, author of "Murder by Design: The Unsane Cinema of Dario Argento" 

Japanese press book gallery 

"Jennifer" music video directed by Dario Argento 
Disc 2 (4K Ultra-HD Blu-ray) – International and "Creepers" Versions 
Audio commentary on the International version by Argento scholar and author Derek Botelho and film historian, journalist, and radio/television commentator David Del Valle

The Three Sarcophagi –

a visual essay by Arrow Films producer Michael Mackenzie comparing the different cuts of

Phenomena

Rare alternate 2.0 stereo mix on the international version, featuring different sound effects and music cues

Creepers

U.S. theatrical trailer 

U.S. radio spots 
The two-disc 4k Ultra HD Blu-ray of Phenomena is available now!