Coming soon to theaters, On Demand, and Digital from RLJE Films and director Bomani J. Story (Mill Street) is a new horror film: The Angry Black Girl and Her Monster. The film stars Chad L Coleman (The Orville – TV Series), Laya DeLeon Hayes (Quantico – TV Series), and Denzel Whitaker (Black Panther).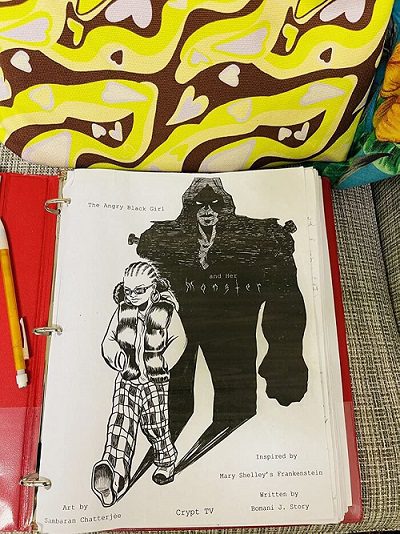 The Angry Black Girl and Her Monster Synopsis
Vicaria is a brilliant teenager who believes death is a disease that can be cured. After the brutal and sudden murder of her brother, she embarks on a dangerous journey to bring him back to life. Inspired by Mary Shelley's Frankenstein, THE ANGRY BLACK GIRL AND HER MONSTER thematically challenges our ideas of life and death. Bomani J. Story, the film's writer and director, crafts a thrilling tale about a family that, despite the terrors of systemic pressure, will survive and be reborn again.
Check out the trailer below:
The film will be available on June 9, 2023.