Pre-sales have just been announced for two exciting new films: Nezura 1964 and The Great Buddha Arrival.
The Great Buddha Arrival is directed by Hiroto Yokokawa (Nezura 1964) and stars Philip Granger (Tucker and Dale vs Evil), Toshi Toda (Pearl Harbor), and Akora Takarada (Hedorah Silent Spring), to name a few.
The film is based on the eponymous 1934 film about a big Buddha statue that comes to life and walks around the country. Filmmaker Yoshiro Edamasa directed, produced and created the special effects for the film, who was a master of Eiji Tsuburaya, the man was responsible for films like Godzilla. Sadly, the original film was lost during World War II.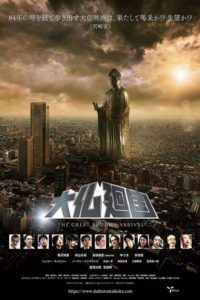 Nezura 1964 is directed by Hiroto Yokokawa (The Great Buddha Arrival). The film stars Yukijiro Hotaru (Zeiram 2), Shiro Sano (Godzilla 2000: Millennium), and Francisco de Borja (The Lagoon).
This long awaited kaiju tale tells the story of the ill-fated 1960s motion picture. It is limited to just 25 VHS and 200 Blu-rays. However, if all Blu-rays sell out within the first two weeks, SRS Cinema will expand the release to fully pressed discs (1000 units).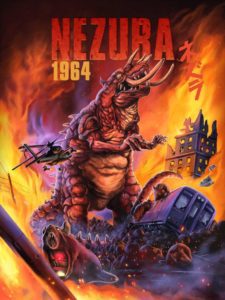 Both films can be purchased online at the following link: