I recently had the chance to watch the wildly bizarre yet entertaining mockumentary, Adventures in Success and it was a blast. Jay Buim's Adventures in Success had its virtual world premiere at the CinequestFilm and Creativity Festival and went on to screen at Nashville Film Festival, Vail Film Festival, and the Tallgrass Film Festival. The film made its in-person bow at the Austin Film Festival. After viewing the film, I can see why audiences were smitten by this film. It's definitely one of a kind.
Synopsis for Adventures in Success 
Led by a mystical female founder, a cult masquerading as a wellness startup settles in the Catskills to build community and practice a ritual called Jilling Off. They believe that by prioritizing female pleasure they will heal Mother Earth. The group faces prejudice and bureaucracy from the local townspeople, and begin to question their own motives as they strive to manifest utopia.
I actually hadn't watched the trailer before watching this, so I had no clue what I was getting myself into but it was quite entertaining. Let's just say if I were ever going to be apart of a "cult", this is the one I would want to join. I mean as a woman, how can I be against prioritizing female pleasure? However, just like any cult, even a peaceful one like this, the members begin to question each other and drama and turmoil begins to rise.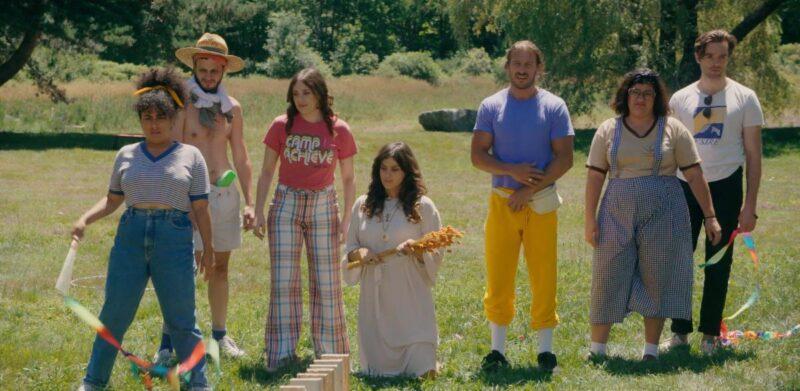 All of the characters are fun, a bit eccentric, and I love their carefree spirit. However each have their own stereotypical/nitpicking tendencies as well. The dialogue is hilarious and ridiculous and never takes itself too seriously. I found myself smirking and laughing throughout it.
If you're looking for something that will take you away from reality for a bit and make you laugh, Adventures in Success is for you. The satirical comedy opened tonight in Los Angeles at the Lumiere Music Hall and will be available nationwide on March 8 via iTunes and Amazon Prime Video.