Are There Hidden Dangers in the Subconscious Mind?
Movies like Stir of Echos and Get Out play in a subgenre of horror that I feel is rarely explored. There are still so many things we don't know about the subconscious mind. Let alone the complexity of human consciousness in general. The idea that someone can manipulate us, and plant seeds into our subconscious or awaken things within us that we may not want or be ready to face is frightening. Hypnotica explores this with its own unique twists.
I was delighted to sit down with Hypnotica's writer/director, A.T. Sharma to talk about the film's influences and origin. Which went completely differently than I anticipated in a most pleasant way.
Now Close Your Eyes, and Invision, If You Will…
Hypnotica tells the story of Dr. Mason Keeney (Tim Torre, Loco 2020), a young psychiatrist with a troubled past, who's at his wit's end with difficult patient Oliver Reese (Adam Johnson, The Outpost 2021). Mason feels that Oliver is jerking him around, and Oliver's attitude toward their lack of progress in therapy doesn't help.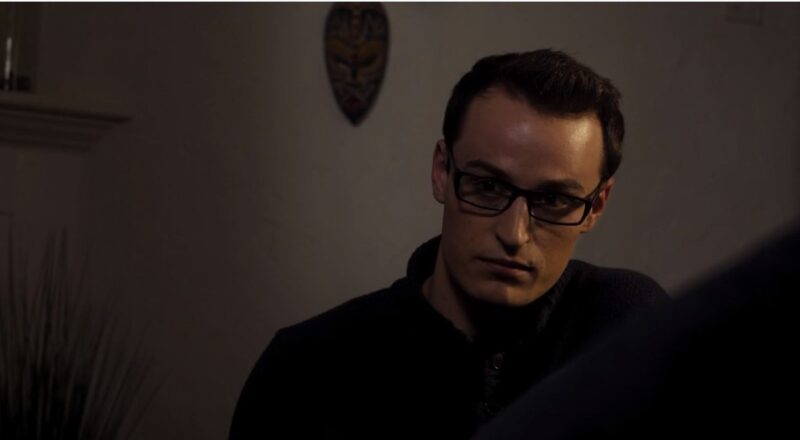 Mason's wife Cassie (Taylor Foster, Criminal Minds 2020) has concerns of her own about his obsession with finding a solution. She begs him to let go and send Oliver to another practitioner, but he refuses. So she makes the suggestion for him to try hypnosis on Oliver in hopes that it may give him the breakthrough he needs.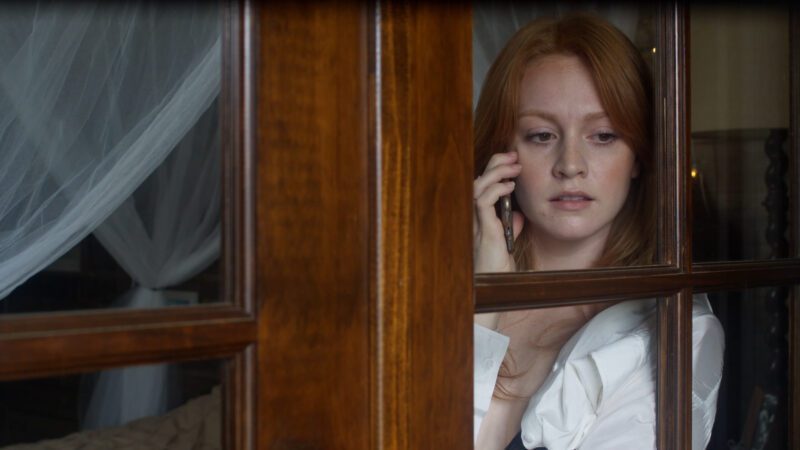 Consequently, Mason and Oliver make some disturbing discoveries about what lies hidden in Oliver's subconscious mind.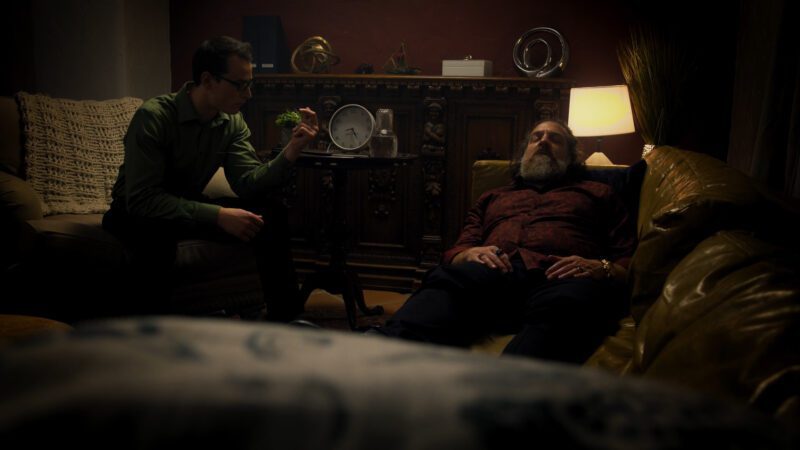 Final Thoughts
Hypnotica adds to the school of thought that some things shouldn't be meddled with. And invites its viewers to explore the possibilities of what could lie in our subconscious minds adding to that, what do we possibly carry with us across lifetimes? Hypnotica might be your bag if you're into contemplation after you've watched a movie. Talking with A.T. brought me to the heart of the film and gave me more to think about, which I always enjoy.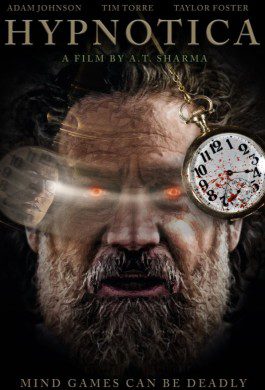 Hypotnica debuts on North American digital platforms March 31st!