Originally released as House of Shadows in 2014, Rossella De Venuto's (Wanted in Rome 2008) Midday Demons has finally been released in the U.S. The film stars Fiona Glascott (Resident Evil 2002), Federico Castelluccio (The Sopranos TV series), Pietro Ragusa (The Talented Mr. Ripley 1999), and Salvatore Lazzaro (House of Shadows 2013).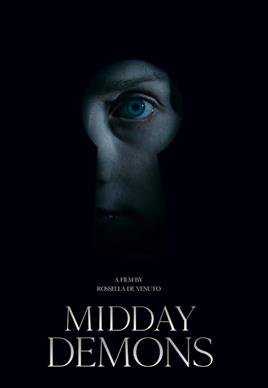 Synopsis:
Megan, a successful Irish artist, lives in Dublin with her husband, Leo, an Italian who emigrated there several years ago. After receiving the news of the death of Leo's uncle, Monsignor Domenico, a powerful Catholic priest whose death has prompted a campaign for his beatification, the couple travel to Apulia in southern Italy to handle Leo's unexpected inheritance.

They decide to stay for the summer. Left alone at home during the hottest hours of the day, Megan is disturbed by mysterious presences. While trying to understand what is happening to her, she starts to find clues in the palace to an unsolved mystery in Leo's family. As Megan attempts to reveal the story of Monsignor Domenico's past, she finds herself in a desperate struggle against forces that are willing to hide the truth at all costs.
Megan (Glascott) is initially dazzled by the beauty of the ancient palace she and her husband, Leo (Ragusa), have inherited. It's a tall and imposing structure baked by the hot, unrelenting Italian sun. But inside its walls, the long, dark shadows loom, and she slowly begins to see the cracks in the house's facade. Leo is blissfully happy to be back in his home, surrounded by family and seemingly unaware of any problems. His brother, the local priest (Castelluccio), seems sympathetic to Megan's fears, but can she really trust anyone?
Midday Demons is a visceral movie that revels in both the darkness and the light. And, make no mistake, there can be no light without the darkness that lies below. Beneath Leo's perfect family are secrets that can't stay buried forever. Because Megan is an artist, she and her art are used as conduits throughout the movie for the darkness to speak of past events, and they will be heard. The drawings Megan makes are spooky and beautiful, as are the visuals of the entire film.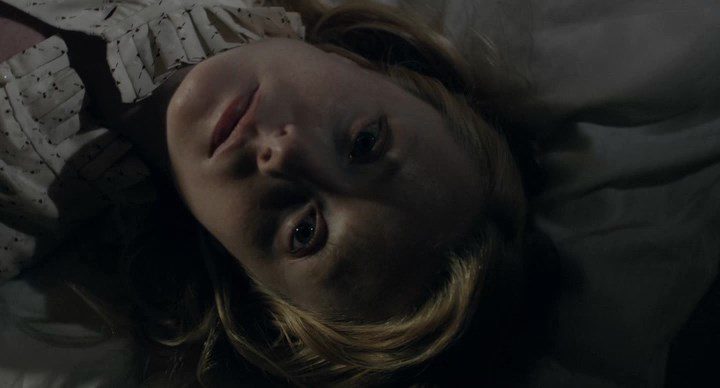 Fiona Glascott is brilliant as Megan: vulnerable to possession by the dead yet poised and steely enough to see her way through to the truth. It's a great performance. The film is directed with tight, careful restraint by De Venuto in her first feature-length film. It goes without saying that the true strength of this film is its cinematography. Whether it's the scorching stones outside or the rotting dark within, Midday Demons is utterly breathtaking.
Midday Demons is more of a slow burn. Also, don't expect much in the way of blood and gore. However, it's hard to forget a film that explores the very darkness of the human soul in a gorgeous way such as this. Highly recommended. It is now available on digital formats from 1844 Entertainment!