At over four hours, David Weiner's In Search of Darkness (2019), takes on the monumental task of exploring horror films of the '80s without feeling overly long and bloated with information — and it manages it in spades. This film was made, in part, thanks to an Indiegogo campaign with over four thousand backers. It features interviews with such legends as Barbara Crampton (Re-Animator, From Beyond), Cassandra Peterson (AKA Elvira – Mistress of the Dark), Director John Carpenter (Halloween, The Thing), Heather Langenkamp (A Nightmare on Elm Street franchise), Bill Moseley (The Texas Chainsaw Massacre 2, House of 1000 Corpses), Kane Hodder (Friday the 13th franchise), and Alex Winter (The Lost Boys).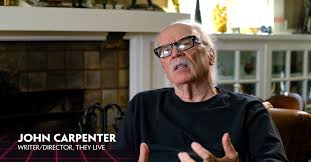 First of all, I have to say that I loved, loved, loved this film! While it clocked in at four hours long, there really wasn't a wasted moment. I was riveted from the first moment until the last. There was a certain glee that I could barely contain in seeing my favorite '80s films presented and dissected by the big names of the industry. They offered not only their opinions, but also behind-the-scenes looks, special FX information, and views on the themes involved. Also included were segments on the rise from the VHS industry, 3D movies and the rabid devotion of the horror fan community. Having been to many conventions, I can attest to that last one!
As a woman who watches horror, I appreciated the section that discussed Final Girls. This had Heather Langenkamp, Kelli Maroney (Night of the Comet) and Caroline Williams (The Texas Chainsaw Massacre 2) all talking about what it feels like to be labeled by their gender instead of just being viewed as simply the main protagonist. These women see themselves as actors first and gender second, and would prefer to be treated that way.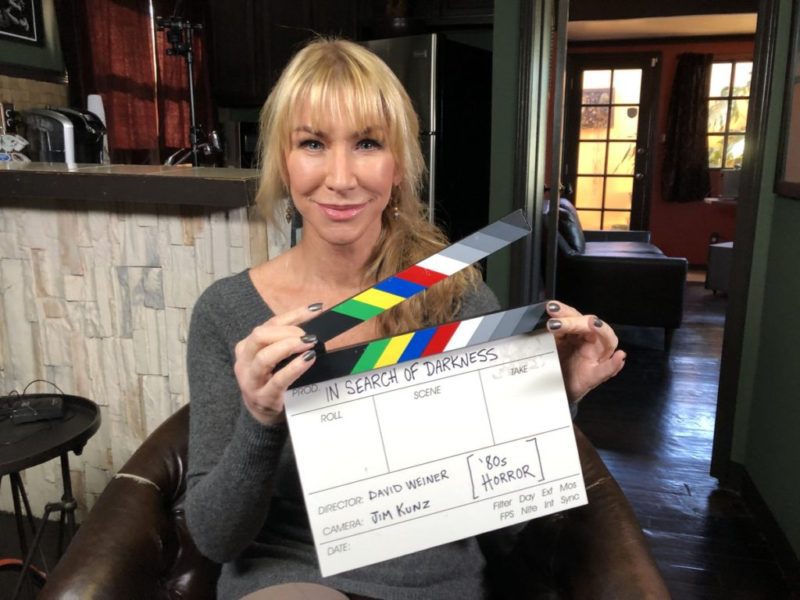 The true strength of In Search of Darkness was the way every film was treated with the same care and delight, regardless of its rating by critics. Critters II is treated with just as much respect as The Shining. This film was made by horror lovers for horror lovers. The various stars and horror filmmakers that give their opinions and insight are the heart and soul of this film. For example, I loved watching my girlhood favorite, Alex Winter, offer up not only behind-the-scenes information about the making of The Lost Boys but also talking about the social events of the '80s and how horror movies were a reflection of them.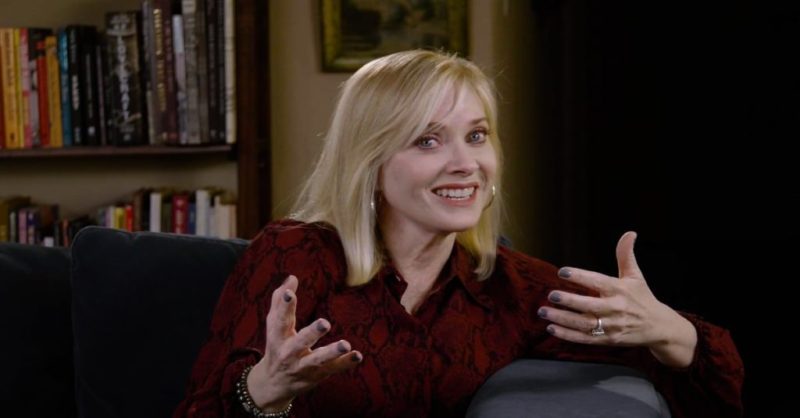 Now for the negative. With so much ground to cover, there are sure to be some omissions that may irk a hardcore horror buff, like The Stepfather, Shocker, and Serpent and the Rainbow.
But these aspects aside, In Search of Darkness, is a giddy, bloody tour you'll want to take. Fans can pre-order In Search of Darkness through midnight on Thursday, October 31, 2019 right here.