I'm confident in saying that most horror fans long for the days when the slasher film was king. Well, Dark Sky Films and filmmaker Jay Burleson (The Nobodies 2017) have answered all of your black little hearts' desires,…sort of. The Third Saturday In October part V, is intended to watch first.
The idea behind this is as some of you may remember, back in the bygone days of video store rentals and late-night cable, it was often necessary to watch our favorite franchises out of order. We did this happily, taking in every bit of gore and terror we could, and using our imaginations to fill in the gaps of beginnings and middles and endings of our most beloved horror villains.
The Third Saturday In October part V sees serial slasher Jakkariah 'Jack' Harding back in a small Alabama town, 7 years after his last blood-soaked visit.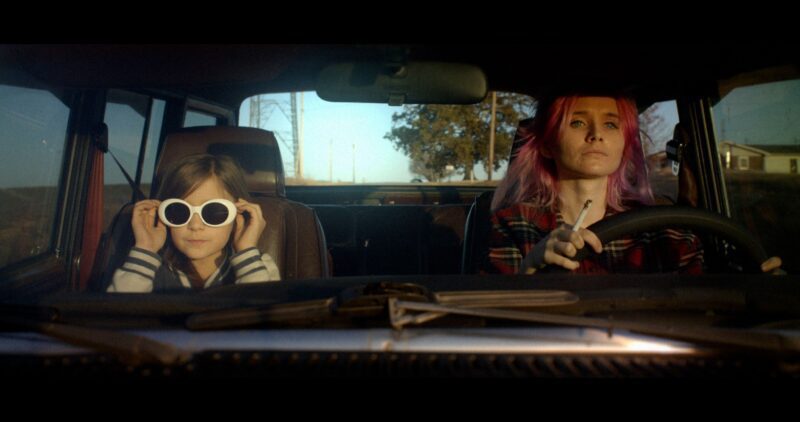 Jack is slashing his way through fans at an important town football game between longstanding rival teams; Gee, I wonder who will win? The Third Saturday In October Part V promises terror, gore, unique murders, chaos, laughs, and heartbreak.
Starring the likes of Kansas Bowling (Once Upon a Time in Hollywood 2019, Christmas Bloody Christmas 2022), Autumnn Jaide (Deathless 2021), Tom Hagale (Dormant 2018), Parker Love Bowling (Once Upon a Time in Hollywood 2019),  Poppy Cunningham (The Death of Dick Long 2019), Taylor Smith (Angels on Earth the Light of Faith 2019) and Bart Hyatt (The Nobodies 2017), The Third Saturday In October Part V promises hearts are Broken and appendages are torn.
Watch the trailer below!
Next up:
It's October, 1979. Psychopathic murderer Jakkoriah Harding has escaped death row, and is attempting a murderous rampage on a group of unsuspecting young friends at a local college football game. Ricky Dean lost his young son to Harding years ago, an is vowing to never allow Jack to kill again- Will he stop him in time?
The first installment of this 'newly restored' slasher franchise stars  Darius Willis (Benched 2018, The Dead Center 2019), K.J. Baker (The Starling Girl 2023), Allison Shrum (Ozark 2017), Lew Temple (The Devil's Rejects 2005, Unstoppable 2010), Antonio Woodruff (He Got Away 2017), Casey Aud (Love Incidental 2021), Kate Edmonds (Root Letter 2022), Veanna Black (Echoes 2022, Single Drunk Female 2022).
The story goes that The Third Saturday In October Part I, was intended to quickly cash in on the success of John Carpenter's Halloween in 1978.
We love the retro poster art for The Third Saturday In October Part I
Producer Frank Crafts, a native Alabamian, wondered 'What if Halloween was set in the south? Instead of a holiday, it would be a popular Southern event, like a football game'.
Creepier than Michael? Jack Harding slashes his way through The 3rd Saturday In October Part I
The public paid little attention, but several 'low rent' sequels were made during the 1980s. After a few disastrous attempts to resurrect the franchise, including a 1990 film with a completely unrelated plotline to the original (sound familiar?) The Third Saturday In October was born again in 1994, with the comedic edge seen in Part V (sound familiar?). 
Finally, Part VI: The Final Last Thursday In October was released in 2000.  Sadly, fans lost touch with the series as internal feuds, bankruptcy, a warehouse fire, and cheap VHS manufacturing rendered the franchise unwatchable,…until now.
Red Corpses LLC and Sleep Creature LLC are excited to say they've teamed up with Dark Sky Films to restore and release 2 features from the long-running cult classic franchise, for all our viewing pleasures, and to appease our 80s thirst. Giddy up with a Bronco Burger, grab a Zima, and check out the trailer to The Last Saturday In October Part I below.
You can watch both films on VOD + Digital Platforms, starting on May 5th, 2023. Check them out!