When I first saw the trailer for Becky (2020), I did a double take. Is that KEVIN JAMES? Holy shit, it is! From Everybody Loves Raymond to The King of Queens to Hitch, I've been a fan of Kevin's comedy for years. Paul Blart: Mall Cop aside, he's a lovable, funny guy. Wait, why does he have a Swastika tattooed on the back of his head? Damn, I love it when actors play against type! I knew right then and there that I needed to see this film.
I got a chance to check it out recently. For the record, I wasn't given a review copy or an advanced screener. I purchased the film on Theater At Home through VUDU. What did I think?
Check out the trailer below, then read on to find out!
Becky Synopsis
A teenager's weekend at a lake house with her father takes a turn for the worse when a group of convicts wreaks havoc on their lives.
Quiver Distribution and Redbox Entertainment secured the North American rights to Becky at Tribeca Film Fest and released it June 5. Co-directors Jonathan Milott and Cary Murnion (Cooties 2014 – read our review here, Bushwick 2017 – read our review here) helmed the picture. It stars Kevin James (The King of Queens), Lulu Wilson (Annabelle: Creation – read our review here), and Joel McHale (Community).
Here's a look at the official poster art!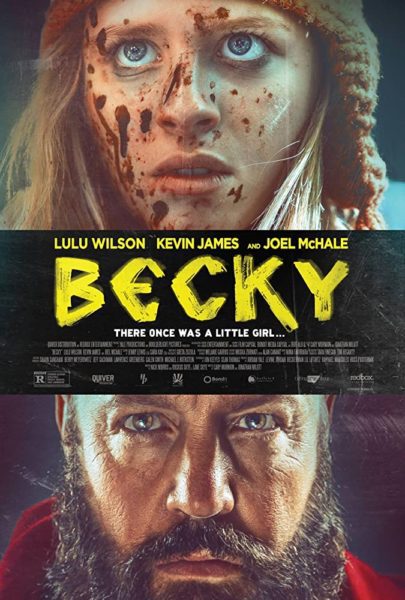 The Story
Becky (Lulu Wilson), her father, Jeff (Joel McHale), and the family dogs head to a secluded vacation home in a remote, wooded area. Along for the ride are Jeff's new girlfriend Kayla (Amanda Brugel) and her son, Ty (Isaiah Rockcliffe). We see in flashbacks that Becky recently lost her mother to a terminal illness, so she's none too thrilled to have Kayla and Ty along. She's 13. Rebellious. A shoplifter. Typical troubled teen.
The family vacation goes south when a group of escaped convicts led by Dominick (Kevin James) and his enforcer, Apex (former WWE wrestler Robert Maillet), arrive at the cabin looking for a key. A key to what? We're not really sure. They want it bad, though. Bad enough to kill anyone who gets in their way.
What ensues is a battle for survival that's part Home Alone, part Die Hard, and part First Blood. I gotta say, it's pretty rad.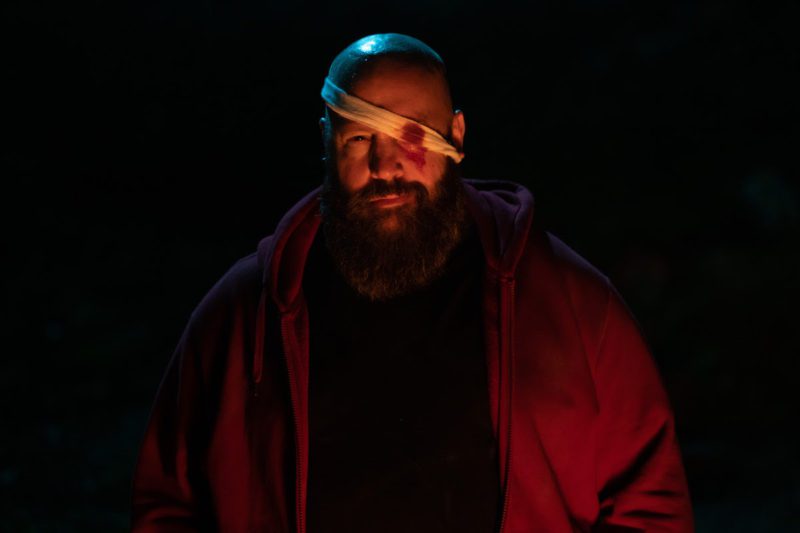 What Works?
Kevin James is great in this movie. Cold. Ruthless. A total badass. I've seen people call this "stunt casting," but he executes the role perfectly. Unlike Adam Sandler, who "Sandlers out" in Uncut Gems a few times, not once did I say, "THERE'S The King Of Queens." James never breaks character. Robert Maillet makes a perfect henchman here, too. He's scary looking. A giant! Again, perfect casting.
Lulu Wilson is also wonderful in the title role. She handles the bad guys intelligently and violently with some MacGyver level ingenuity. Her takedowns are just brutal. Little Kevin McAllister has nothing on our Becky. John Wick would approve.
Like blood and guts? You're in luck! There are some fantastic FX in here gore hounds will appreciate. I found myself saying, "Oh, damn!" on more than one  occasion. You're gonna love this stuff.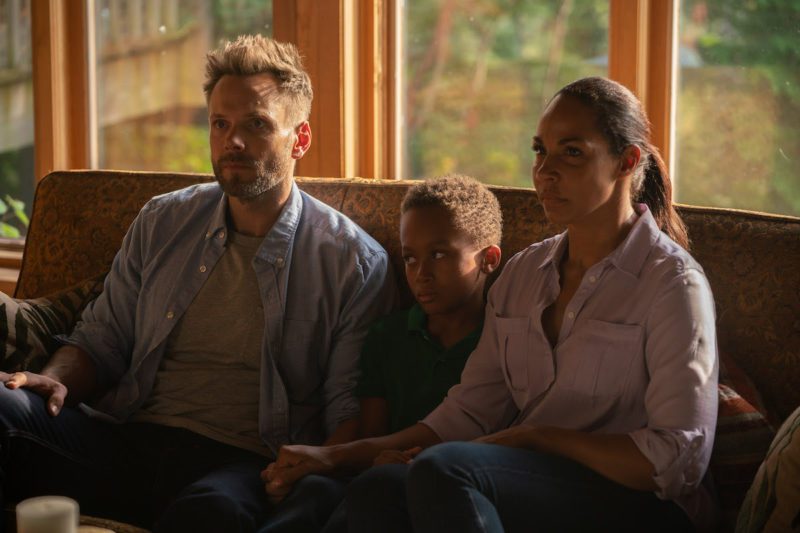 What Doesn't Work?
Aside from James and Maillet, the bad guys are forgettable. No real attempt is made to give them unique personalities. They're just fodder for Becky. The same could be said for much of the supporting cast, including McHale, unfortunately.
What are these bad guys doing here, anyway? They talk about a key, but what is it for? How do these guys know Jeff or about this place? If they revealed it, I missed it. The key winds up being a MacGuffin like the case in Pulp Fiction. It's there to move the plot, but doesn't really make much sense. I, for one, would have loved more backstory here. What's the motivation?
Many horror fans don't like seeing movie violence against animals. I count myself among them. If you don't like seeing animals get hurt, even fictionally, you might struggle with a few scenes here.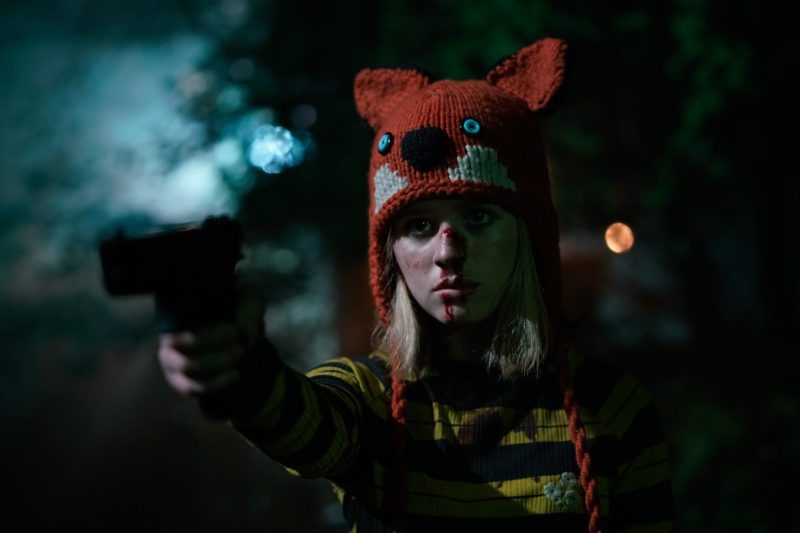 Final Thoughts
Becky is gory good fun. Kevin James shines, as does Lulu Wilson. COVID-19 and theater closures be damned, I was happy to spend $12.95 on this bit of indie horror film magic. I got to enjoy this grisly box of awesome in the comfort of my living room. Becky's not perfect, but I enjoyed it a lot. If over the top revenge films are your thing, I think you'll enjoy it, too.