If you're a fan of horror, you know that the definition of "horror' is in the eye of the beholder. What one person considers scary, another person may think is child's play. The things that frighten me the most are often not in horror, gore, and splatter films. They are often thrillers or psychological stories that really play with your head. Something about them gets under my skin and the way they're told frightens me more than any spooky tale. The 2016 psychological thriller, The Id, falls under this category and will stay with you long after the film credits end.
The Id is directed by Thommy Hutson as well as produced by him and Daniel Farrands (The Haunting in Connecticut, Halloween 6). Hutson and Farrands are no strangers, though, as they previously worked together on several projects including the award-winning documentaries Crystal Lake Memories: The Complete History of Friday the 13th and Never Sleep Again: The Elm Street Legacy. This psychological thriller also has amazing cast starring the brilliant Amanda Wyss (Tina in Wes Craven's A Nightmare on Elm Street) and Patrick Peduto. It won Best Thriller at The Hollywood Reel Independent Film Festival and was released on Blu-ray by Hutson Ranch Media and Panic Ventures, Inc.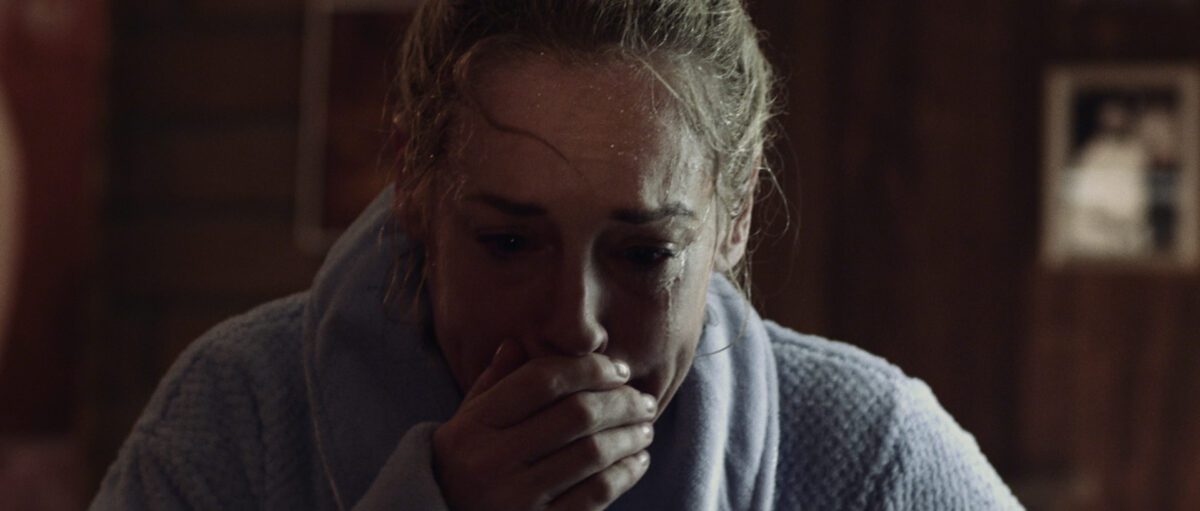 The story follows the emotional nightmare of Meredith (Wyss). For as long as she can remember, Meredith has endured emotionally suffocating abuse from her drunken father (Peduto). It all began as a young girl when her mother left them and he put all his hate and anger on his daughter, controlling and criticizing her every move.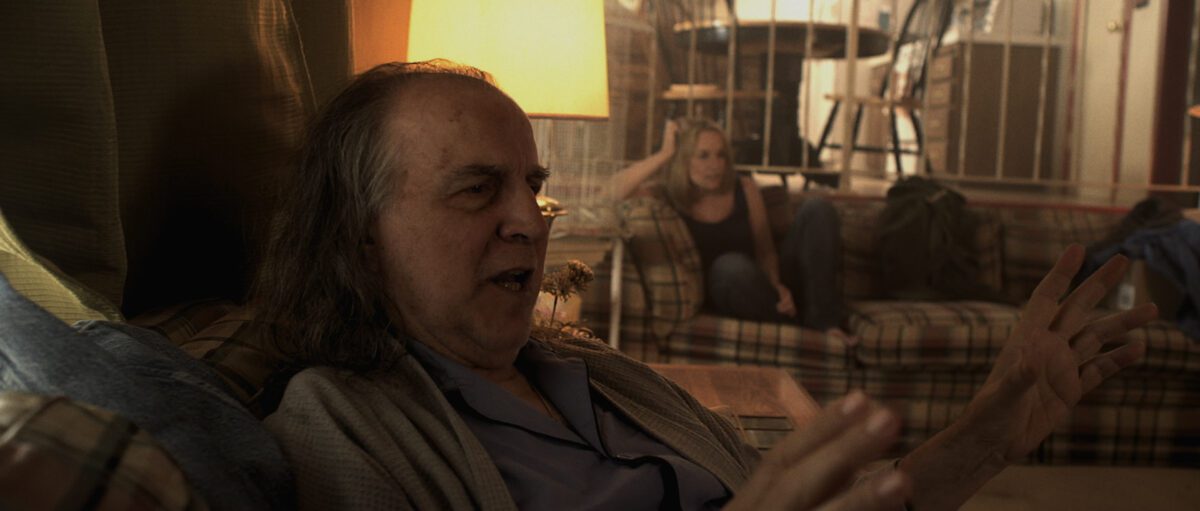 As an adult, she is still living with him and is his daily caretaker while still putting up with the abuse every single day. Although he doesn't appreciate her, she pushes through the pain and fantasizes about a life with her high school sweetheart in a place far away from her lifetime prison. One day, she gets an unexpected phone call that brings her spirits up, but of course, her father is there to bring her back down to reality. Will his criticizing and humility towards his daughter finally break her? How long does it take for a person to snap?
The Id is compelling throughout the whole film. The story leaves the audience feeling emotionally invested because of its intensity and realness. It's always hard to give up on a family member no matter the circumstance, even more so if they were the ones who were around, even if they were rotten to you. You feel obligated to help them and to be there for them… almost like a prisoner. Seeing Meredith go through this is frustrating and heartbreaking as the viewers sit back feeling helpless at the situation, much like she does.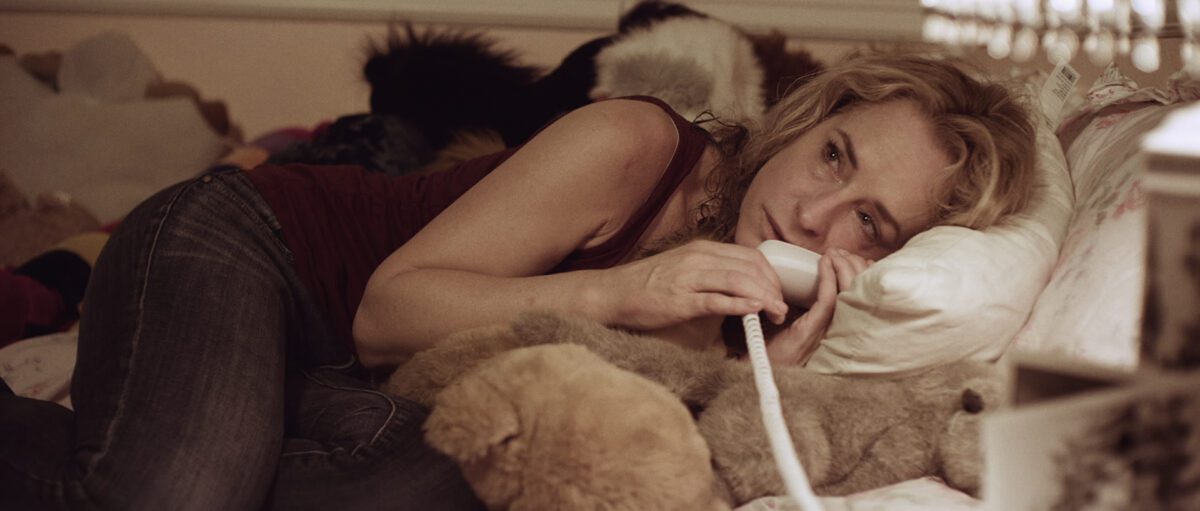 Along with the storyline, the acting was phenomenal by everyone. Patrick Peduto's character as Meredith's father was incredible and ruthless. You were supposed to hate him and you did. Amanda Wyss, hands down, was the perfect pick for the starring role. She gave a brilliant performance as Meredith, one worthy of an Oscar. Her acting is raw, vulnerable, and captivating as you can feel every emotion she is going through. You can see the pain and suffering crippling her from the inside out and you want to help her.
Overall, The Id is a must-watch for fans of all genres, as it will cripple the audience with its psychological madness. It goes deep into what it feels like to not only be trapped by manipulating people but by your own self-prison, to keep doing the same daily routines and daydreaming about what could have been. More often than not, the most frightening thing we will face in life is the monster growing inside our heads.