As a kid growing up in the '80s, I was lucky to have seen some of the now classic films when they first ran in theaters. Being able to experience flicks like The Lost Boys, Gremlins, The Breakfast Club, The Goonies, and Monster Squad in the middle of a packed theater is a priceless memory. But the one that stands out the most for me is Stand By Me. To say that I became obsessed with this film is an understatement. I had posters of the movie itself and the main actors all over my bedroom walls—both from Teen Beat and Media Play at the mall—and I taught all of my friends to pinky swear and "slip me some skin." I bought the soundtrack on cassette and learned to love all '50s and '60s pop music. When it came to HBO, I taped it onto its own VHS tape and watched it so many times I could recite the entire script forwards and backwards. This was my first coming-of-age story, and my obsession with this film genre is still going strong to this day. And even after probably thousands of watches, I still tear up at the end when the author mentions what happened to Chris Chambers, the event that most likely prompted him to write the story in the first place. After the death of River Phoenix, those tears took on an even deeper sadness.
Just watching the trailer brings back so many memories.
Stand By Me was released across the US 35 years ago on August 22, 1986, a week before I entered 6th grade. It couldn't have been more timely. That's why I knew I had to write about it this year on its 35th anniversary.
Even though Stand By Me was released in 1986 and took place mostly in 1959, the story is timeless. Everyone has a story about the moment when they went from innocent and naive to carrying the heaviness of the real world. We've all had good friends come and go and have dealt with a cruel bully or three. The combination of inexperience and gullibility—burying a jar of pennies like pirate treasure, dodging the train, talking around the campfire, "Do you think Mighty Mouse could beat up Superman?"—to the melancholy of real life—inattentive and abusive parents, dead brothers, dead peers, coming from the wrong side of the tracks, being taken advantage of by adults—makes this film a roller coaster of emotions.
Rather than waxing nostalgic by sharing my own memories for the entire retro review, I thought it would be fun to trigger your feels by sharing some of the best movie trivia and quotes.
Trivia
Stand By Me was released on August 22, 1986, the day before River Phoenix's 16th birthday.
You can actually see a living Ray Brower (Kent W. Luttrell) in the audience during the Barf-O-Rama scene standing behind the twins.
When Teddy (Corey Feldman) talks about fishing the Royal River for "cossies," he's not talking about fish. Whether or not this was a play on words by his father or he knew what the term meant, cossies are actually a nickname for 1950s-era one-piece bathing suits.
The significance of the deer that Gordie (Wil Wheaton) sees and decides to keep secret is never explained. There are two theories: 1) After all of the stuff he's had to deal with in his life so far, the deer represents hopefulness and beauty; 2) This is the first time Gordie is alone on this trip with his friends, so he keeps the deer to himself as a personal, private memory.
Stand By Me is based on the short story, "The Body," by Stephen King from his book, Different Seasons. When Rob Reiner screened the film for the author, he realized King was having quite an emotional reaction to it. Worried, he asked King about it later, and he admitted that this movie was the best adaption of his work that he had ever seen. He loved it so much that he only agreed to sell the movie rights to Misery if Reiner directed it. The author has even confessed that the leech scene actually happened to him as a kid. The boys gather $2.37 for their adventure, which is equal to $21.53 in 2021. The number 237 shows up in several other King stories.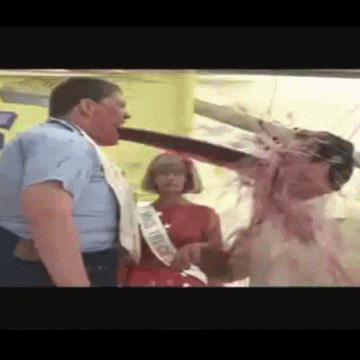 Behind the Scenes
Working with kids and young teens is not always easy. They tend to cut up and cause trouble during production. The shooting of Stand By Me was no different. All four boys—River Phoenix, Corey Feldman, Wil Wheaton and Jerry O'Connell—caused a lot of trouble during filming, including throwing the pool furniture into the pool, Wheaton fixing the arcade games in the hotel lobby so they could play for free, and Phoenix covering Kiefer Sutherland's car in mud. When Jerry O'Connell was auditioning for the role of Vern, the boy asked Rob Reiner about playing Archie Bunker in the TV series, All In The Family. Reiner actually played Bunker's son-in-law, Michael "Meathead" Stivic. According to the director, River Phoenix lost his virginity during filming. He showed up on the set on day after spending the night with a family friend, a huge grin on his face, and passed the director a note that said, "It finally happened." Kiefer Sutherland admitted in an interview that a Renaissance Fair was held nearby during filming, so the cast and crew went and bought cookies. Unfortunately for Jerry O'Connell, they were pot cookies. The crew found him hours later, high and crying, in a nearby park. Even Corey Feldman had some firsts—drinking alcohol, smoking pot, and kissing a girl off-screen—that summer.
The actual filming Stand By Me wasn't always easy, either. Reiner struggled to get River Phoenix to be emotional enough during the milk money scene, so he whispered in his ear to think of a time when an adult had let him down. His reaction to this direction was so strong and pure that it ended up in the final cut of the film. When it was time to shoot the train chase on the trestle, Wil Wheaton and Jerry O'Connell couldn't pull together the look of terror that the director was looking for, so a frustrated Reiner yelled at the boys until they started crying, and he then sent them back out to film the scene. He finally got the reaction he was looking for. Corey Feldman said in an interview that the leech pond the boys fall into was man-made so it would be safer and cleaner for the actors, but it was built two months before they filmed the scene, so by then, they had no idea what had crawled into it anyway.
Stand By Me was set to be covered by Embassy Pictures, but the film company was bought out by Coca-Cola, who announced just two days before filming was to start that it wasn't going to fund the film. TV legend Norman Lear, who had worked with Reiner on All In The Family, believed in the project so much that he agreed to personally pay the entirety of the film's $8 million budget.
Quotes from Stand By Me
"If I could only have one food for the rest of my life? That's easy-Pez. Cherry-flavored Pez. No question about it." – Vern
"You guys been watching the Mickey Mouse Club lately? I think Annette's tits are getting bigger. The A and the E are starting to bend around the sides." – Gordie
"Mickey's a mouse. Donald's a duck. Pluto's a dog. What's Goofy?" – Gordie
"No one even asked me if I took the milk money that time. I just got a three day vacation." – Chris
"Two for flinching!" – Teddy
"You four-eyed pile of shit!" – Chris
"A pile of shit has a thousand eyes." – Teddy
 "What am I supposed to do, think of everything? I brought the comb!" – Vern
"My father stormed the beach at Normandy!" – Teddy
"I don't shut up. I grow up. And when I look at you, I throw up. Aghhh!" – Teddy, Chris, Vern
"And then, your mother goes around the corner and she licks it up." – Gordie
"Okay, you guys can go around if you want. I'm crossing here. And while you guys are dragging your candy asses half way across the state and back, I'll be waiting on the other side, relaxing with my thoughts." – Teddy
"You use your left hand or right hand to do that?" – Gordie
"Suck my fat one, you cheap dime store hood." – Gordie
"Do you think I'm weird?" – Gordie
"Definitely" – Chris
"No, man, seriously. Am I weird?" – Gordie
"Yea, but so what. Everybody's weird." – Chris
"I'm never gonna get out of this town am I, Gordie?" – Chris
"If you gentlemen don't mind, I'd like to finish this game before I start collecting my goddamn Social Security, okay? You're up Billy. Move it!" – Ace
"I know how your dad feels about you. He doesn't give a shit about you. Denny was the one he cared about and don't try to tell me different. You're just a kid, Gordie." – Chris
"Oh, gee! Thanks, Dad!" – Gordie
"Wish the hell I was your dad. You wouldn't be goin' around talkin' about takin' these stupid shop courses if I was. It's like God gave you something, man, all those stories you can make up. And He said, "This is what we got for ya, kid. Try not to lose it." Kids lose everything unless there's someone there to look out for them. And if your parents are too fucked up to do it, then maybe I should." – Chris
"I never had any friends later on like the ones I had when I was twelve. Jesus, does anyone?" – The Writer
Well, I know what I'm going to be watching again this afternoon. For me, Stand By Me is the poster child for the term "coming-of-age" and is a staple for any film fan over the age of 12. What are your favorite memories from Stand By Me? Let us know in the comments!