I recently had the awesome opportunity to chat with MASUMI, who stars in the new action-packed thriller, Yakuza Princess. This film has received positive feedback and love from critics and fans alike. Learn what inspired her to become an actress, how she got involved with this film, what it was like to pla such a badass character, and more!
PopHorror – Hi MASUMI, how has 2021 been so far for you?
MASUMI – It's been great! My movie came out this year and I couldn't be more grateful.
PopHorror – For sure! How did you get involved with the film industry? Did you always know you wanted to get into acting?
MASUMI – I had an epiphany during the Tohoku Earthquake and Tsunami that hit Japan in 2011. I was there when the terrifying incident happened, and I decided to pursue my dream of becoming a Singer/Songwriter in the US. So I left Japan 10 years ago to pursue music. I had gone through all the ups and downs of being a musician in LA. About three years ago, I met my now-husband Kenny Leu, and I was hitting my low tides. Kenny suggested that I try Acting so that I can express my creativity in a different field! So I thought, why not and that's how I enrolled in an Acting School. Three months into school, I received the opportunity for Yakuza Princess!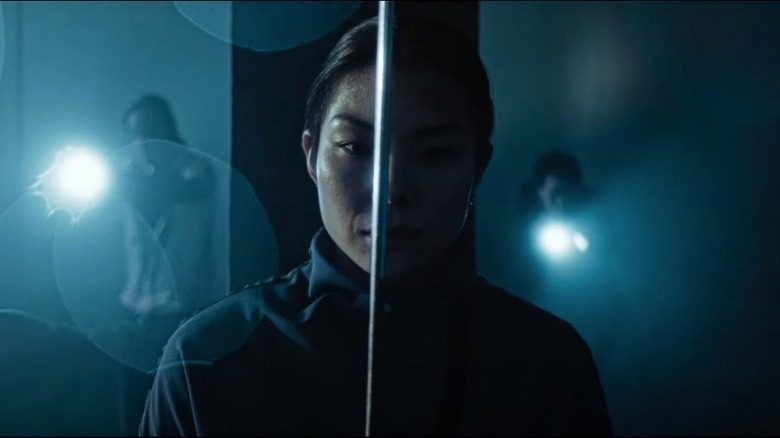 PopHorror – Wow. That's so awesome! As you previously mentioned, you star in the new action-packed thrill ride, Yakuza Princess, can you tell our readers what this film is about?
MASUMI – Set in the expansive Japanese community of Sao Paulo in Brazil — the largest Japanese diaspora in the world — Yakuza Princess follows my character, Akemi, an orphan who discovers she is the heiress to half of the Yakuza crime syndicate. Forging an uneasy alliance with an amnesiac stranger who believes an ancient sword binds their two fates, Akemi must unleash war against the other half of the syndicate who want her dead.
PopHorror – Such a powerful story. What was it like to play such a badass character?
MASUMI – It was amazing! And I'm proud to tell a story about a badass female, powerful in her ability to overcome her fears. In a way, her story paralleled my life journey of being a struggling Artist- the story of overcoming our own fears. I'm also proud that I got to be a Japanese female to take the lead role in an international film. We don't see this too often, and I hope this is just the beginning.
PopHorror – That's awesome. You should be proud! Any favorite scenes?
MASUMI – The fight scene with my husband Kenny Leu, of course! 🙂 It's also the fight we got to choreograph together!
PopHorror – Oh wow that's so cool! This film has received a lot of praise and feedback. How does it feel?
MASUMI – I'm so grateful for everyone who enjoyed and left amazing comments and messages! Especially receiving comments from Asian American females and how they feel empowered by the film has been humbling. But like any art, you either like it or you don't, so I'm not very invested in feedback. I'm just grateful I got to be a part of this project, and I'm looking forward to making more.
PopHorror – Thanks for chatting with PopHorror, MASUMI. I can't wait to see what you do next. Yakuza Princess is now available on 4K Ultra HD™, Blu-Ray™, DVD, and On Demand from Magnolia Home Entertainment Under the Magnet Label.