We had the extreme pleasure of viewing some of the films from the Horror-On-Sea Film Festival 2022. James Smith's Surveilled (2021) had its world premiere at the fest, and we couldn't have been more thrilled to check it out.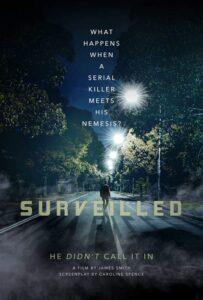 Surveilled is a horror thriller directed by James Smith (Agent Kelly 2020) and co-written by Smith and Caroline Spence (Agent Kelly 2020). The film stars Dwayne Thomas (Sherwood 2022), Johnny Kinch (Cyberlante 2020), Melanie Gayle (Rupert, Rupert & Rupert 2019), Robert Roworth (No Witnesses 2021), newcomer Norman Hockley, Anneka Kinch (Cyberlante 2021), Melanie Aumann (Cyberlante 2021), Henk Brugge (King of the Road 2019), Timothy Skyker Dunigan (The Barn Part II 2022), The Anthony Lee (Plenty of Dishes 2019), Nathan L Weller (Keep Breathing 2021), Thon Vaultron (Grimrefar the Reaper 2022), Dee Quimby (Do Something, Jake 2018), and Mia Mills (Agent Kelly 2020).
Synopsis:
A surveillance operative for lowlife criminals who is obsessed with serial killers tries to uncover the identity of a sadistic copycat murderer that's terrorizing the town of Clairmont, dispatching his victims in the same fashion as a series of ultra popular crime novels.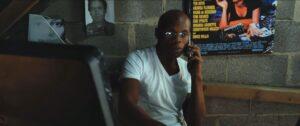 Surveilled is an immensely intriguing piece of cinema, proving once again that passion and hard work can easily overcome any pesky setbacks. It's beautifully shot and the editing is excellent. The story is great and the costumes and sets are fitting. Plus, the music is awesome; it sets the tone and helps to sell the film.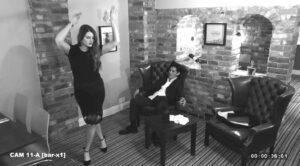 It's a bit slow at times and the beginning is a little tough to get through, but once it finds its stride, it's an incredibly well oiled machine. There were only a few areas that could use some attention, particularly the dialogue and acting, which weren't the best at times. Nonetheless, the film is fun, entertaining, and curiously engaging. However, there isn't any blood, gore, or essentially, any kills or death scenes, which is a bit misleading, even though the title doesn't convey any such notion that there would be.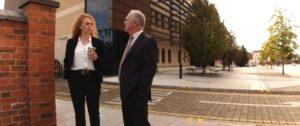 Overall, Surveilled is eerie, unique, and impressive. Pure pulp fiction fun. It's creepy, unconventional, and completely absorbing. If you're a fan of slow burn indie mystery thrillers, then this one's for you. Check this one out if you can; it's a clever, crafty bit of film.