The Hand That Rocks The Cradle turns 30 this month, releasing on January 10, 1992. That's right, it's been three decades since the world was introduced to Peyton, the unhinged nanny. To celebrate, we have compiled a list of ten fun facts.
"The hand that rocks the cradle is the hand that rules the world." — Stephen King, Doctor Sleep
Synopsis:
After her humiliated husband kills himself, an embittered pregnant widow (Rebecca De Mornay) loses her child, and embarks on a mission of vengeance against a woman (Annabella Sciorra) and her family. Also staring Ernie Hudson, Matt McCoy, and Julianne Moore.
Top Ten Fun Facts
1) Rebecca De Mornay initially auditioned for the role of Claire Bartel, and Annabella Sciorra auditioned for the role of Mrs. Mott.
2) The title of the film is taken from the poem of the same name written by William Ross Wallace, which praises motherhood as the primary impetus for changing the world.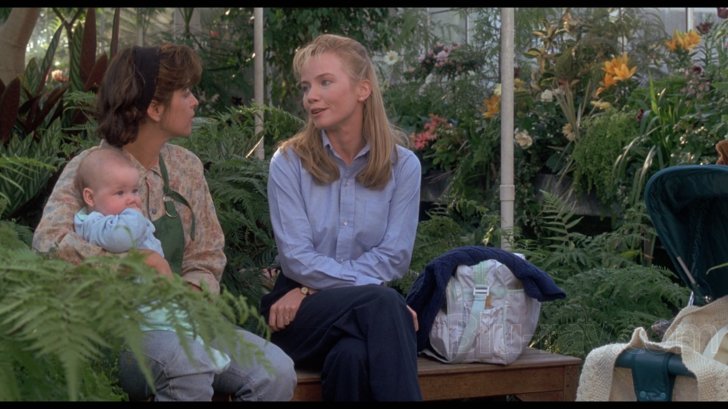 3) In the Stephen King novel Doctor Sleep, his sequel to The Shining, he wrote the line, "the hand that rocks the cradle is the hand that rules the world." Rebecca De Mornay played Wendy in the miniseries version of The Shining (1997).
4) Claire's character was originally named Pearl.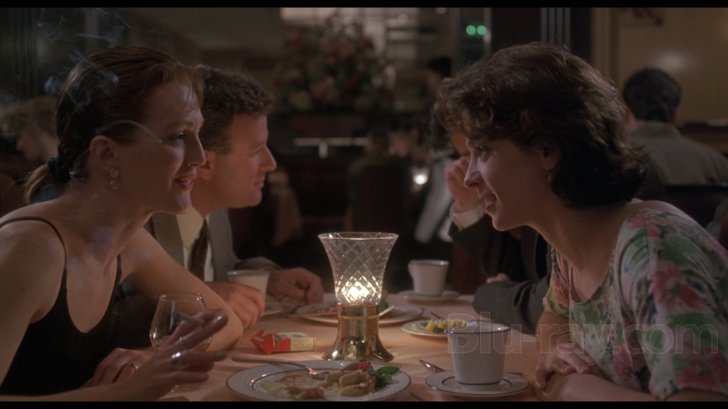 5) This is the third time that John de Lancie has played a doctor. He did so before in Emergency!: The Convention (1979) and Emergency!: The Steel Inferno (1978).
6) If you listen closely, you can hear European-sounding sirens from the ambulances when Claire collapses on the front porch. This is ironic because the movie was based and filmed in the USA.
7) Matt McCoy appeared in Star Trek: The Next Generation: The Price (1989) and John de Lancie was a recurring character as Q in Star Trek: The Next Generation (1987) and Star Trek: Voyager (1995).
8) Dr. Mott's former home is the same house Ted Danson lived in in Made in America (1993).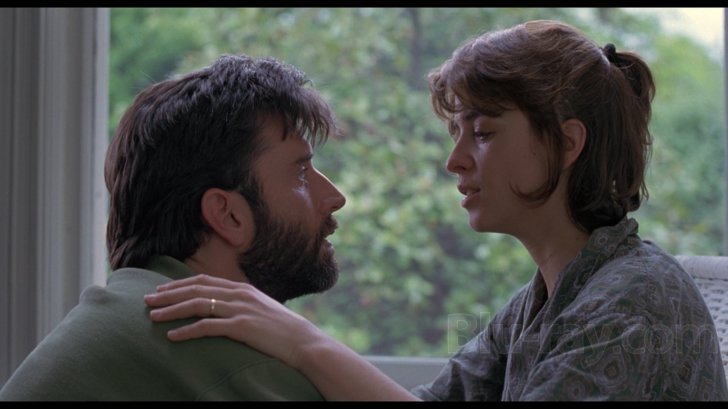 9) After Claire discovers who Mrs. Mott really is, her husband calls the police. He reports the address as 808 Yakima. This is the actual street address of the house in which most of the movie was filmed.
10) When Mrs. Mott asks Claire for new batteries for Joe's baby monitor, she is heard asking, "You think Solomon has some in his cart?" but her mouth says something else.