A few years back, I reviewed Jill Gevargizian's (check out our interview with her HERE) horror short drama, The Stylist, for Women in Horror Month (read that review here) and fell in love with it. When I heard it was being made into a full-length feature, I knew it was going to be something special.
Last year, one of our writers had the opportunity to review the feature film for Fantastic Fest 2020 (read that review here) and much like everyone else, he gave it a glowing review. Now it's my turn to see what all the hype is about, thanks to the Final Girls Berlin Film Festival 2021.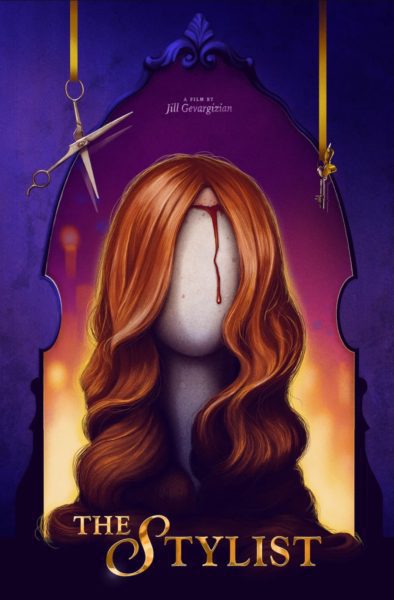 As previously mentioned, The Stylist was directed by Jill Gevargizian (Watch If You Dare 2018) with a co-written screenplay from herself, Eric Havens, and Eric Stolze. The film stars Contracted's Najarra Townsend (who also starred in the short), Brea Grant (12 Hour Shift 2020 – read our review here), Laura Kirk, Millie Milan, Davis DeRock, Jennifer Seward, and Sarah McGuire.
Synopsis for The Stylist 
A lonely hair stylist becomes obsessed with the lives of her clients and descends into murderous madness.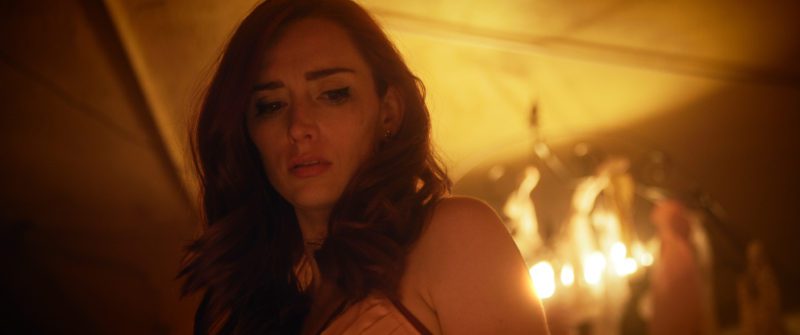 I'll be honest, I had high expectations for this film, but with everyone involved, I figured they'd blow it out of the water… and they did. They went over and beyond my expectations, and it was brilliant. The transformation from short to feature was flawless and proved that it was simply meant to be. It's easy to see all of the hard work and labor of love that went into the making of The Stylist, and in return, it's hands down one of the most well-made indie films I've seen in years. It doesn't feel indie at all, actually. It feels like some blockbuster movie you'd spend a ridiculous amount of money to go see in theaters, but instead of a bloated budget and weak storyline, we get something far deeper, well-thought out, and sinister.
I love everything they added to the story. It feels natural and is a smooth transition from the original short. The Stylist has such a unique and original plotline but can also be compared to other brilliant thrillers like Single White Female and Audition. Basically, you don't want to cross any of these ladies; otherwise, you're liable to be buried six feet under… but not before a heavy dose of old-fashioned torturing first, especially if you have good hair in the case of The Stylist.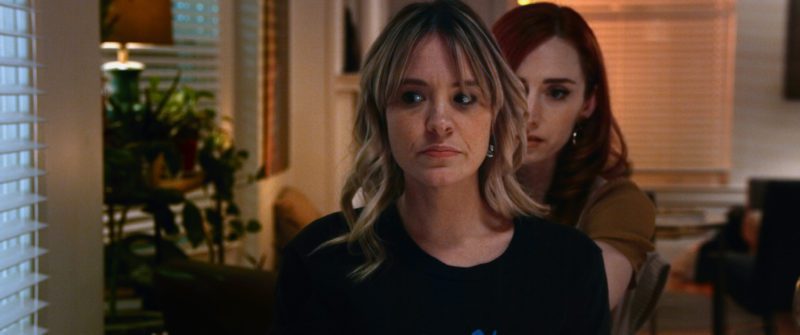 Najarra Townsend and Brea Grant completely steal the show with strong, emotionally powered performances that don't miss a beat. They were born to play these characters and their onscreen chemistry is faultless. From the beginning, we know that Najarra's character, Claire, is horribly unstable, but it isn't until she meets Brea's character, Olivia, that we get to experience the full impact of her delusions and obsessions. The tone and atmosphere become unbearably desperate, awkward, and uncomfortable, wondering what mess she's going to find herself in next.
But it's not just the story and acting that made this film phenomenal. The well-crafted cinematography, flawless angle shots, smooth transitions, warm tones, and attention to detail all add to the success of The Stylist. Along with this, the blood and gore were exceptional with awesome special effects and makeup. All of this combined helped create an exceptionally dark and sinister story that stands out above the norm.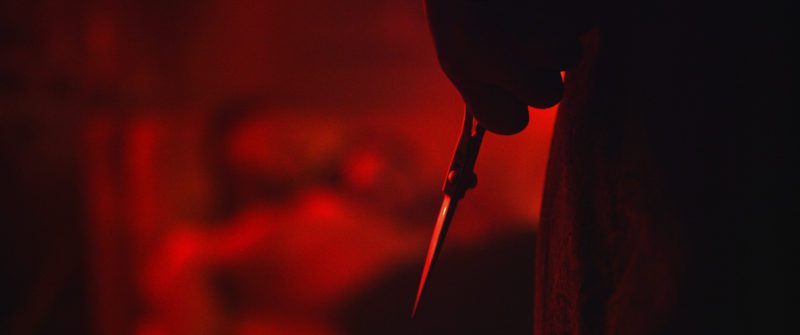 Final Thoughts
I'm so grateful that I was able to check The Stylist out for the Final Girls Berlin Film Festival 2021. From beginning to end, you're watching a troubled woman spiral out of control and lose her mind, and much like a train wreck, you can't look away. It's a must-watch, and I highly recommend checking it out when it begins streaming in March, exclusively at https://www.arrow-player.com!