Coming soon to Digital from Lightbulb Film Distribution and director Pete Ohs (Youngstown) is a new horror/comedy film: Jethica. We got a chance to review it a while back. You can read that review here! The film stars Callie Hernandez (Under the Silver Lake), Ashley Denise Robinson (The Beta Test), and Will Madden (The Wolf of Snow Hollow).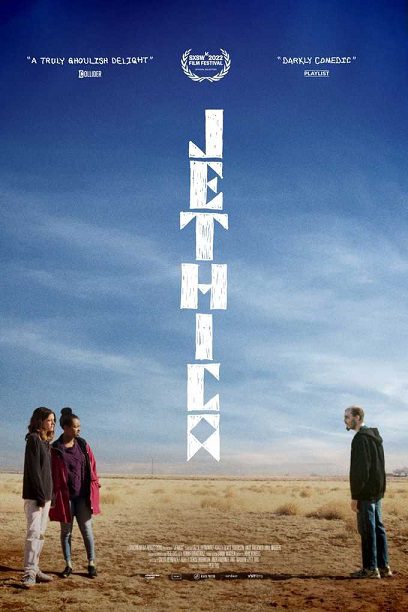 JETHICA (2022) Synopsis
Hiding out in New Mexico after a freak accident, Elena runs into Jessica, an old school friend. But when Jessica's stalker suddenly shows up at their door, they must seek help from beyond the grave to get rid of him, for good.
Check out the trailer below:
Jethica lands in the U.K. and Ireland on February 6, 2023. Watch for it! We'll bring you the U.S. release info as soon as it's available!