I've been looking forward to seeing Hulu's Into the Dark: Culture Shock ever since I interviewed Gigi Saul Guerrero for Women in Horror Month back in March and found out that she would be directing that episode. She's a jack of all trades and a powerhouse director. Seriously, there's nothing she can't do. So, when the opportunity came to review it for Cinepocalypse 2019, I was over the Moon with excitement.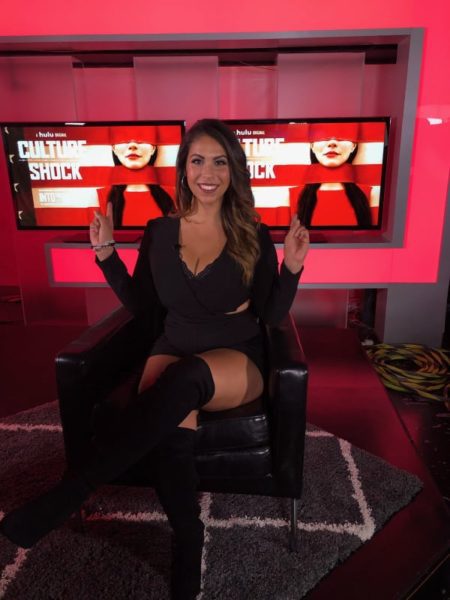 Into the Dark has become a fan favorite, with new episodes airing monthly on Hulu. Each segment focuses on giving a different holiday a unique horror spin. Culture Shock releases in July and centers around Independence Day.
Produced by Jason Blum's Blumhouse Productions, Culture Shock comes from Gigi Saul Guerrero AKA La Muñeca Del Terror. James Benson and Efrén Hernández co-wrote the episode alongside Guerrero. It stars Richard Cabral (Paranormal Activity: The Marked Ones 2014), Martha Higareda (Borderland 2007), Shawn Ashmore (X-Men franchise), Creed Bratton (The Office TV series), Corey Fogelmanis (Ma 2019), Seri DeYoung (Laid To Rest 2009) and legendary horror actress Barbara Crampton (read our interview with her here). The inspiring production design was created by Cecil Gentry (read our interview with him here).
Synopsis for Culture Shock
A thriller that follows a young Mexican woman in pursuit of the American Dream, who crosses illegally into the United States, only to find herself in an American nightmare
I love anthologies, and I'm already a fan of Hulu's Into The Dark. Like many horror compilation series, however, some of the stories are not so memorable. Gigi's Culture Shock is, hands down, the best Into the Dark episode thus far. Moreover, it's one of the best horror stories of 2019.
I can't get the episode out of my head! I keep reliving certain scenes and thinking about the characters. If I could own it right now, I would. The other episodes in the series thus far played it safe and lack the passion and true horror this one delivers. Culture Shock doesn't hold back and will literally fucking shock you.
If you're wondering what this episode is all about, wrap your mind around a Latino Twilight Zone. Seriously. It's like Twilight Zone meets The Stepford Wives, but with La Muñeca Del Terror's unique style and artistic vision. The episode starts out one way, and in the blink of an eye, we're dropped into a new, horrifying nightmare. It seems pretty perfect until you take the rose-colored glasses off, and see everything for what it truly is. The shocking and controversial things that happen throughout the runtime are sure to make Gigi Saul Guerrero a household name and the next big thing in horror.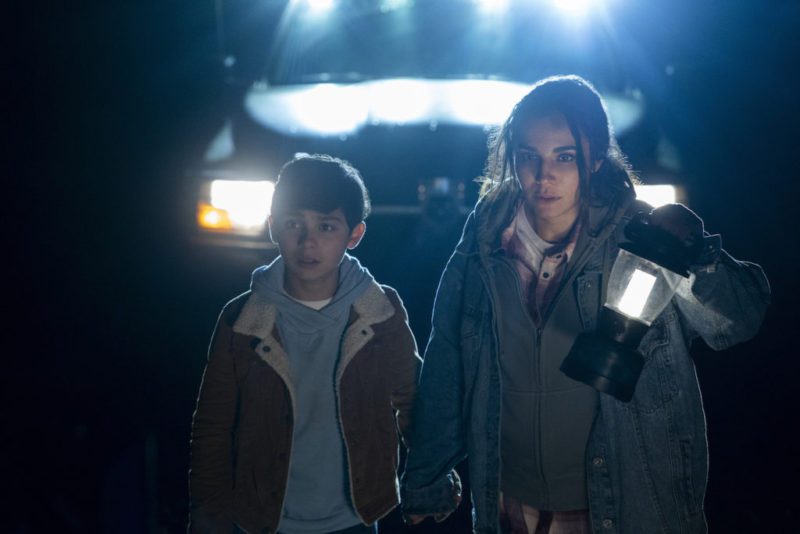 Each character in this film is essential to the story arc. The characters are well written, memorable, and deliver award-winning performances from beginning to end. Martha Higareda's performance in particular blew me away. Her character goes through hell and back, but Higareda is able to portray the strength and will it takes to keep going, easily expressing the bravery one person can show, even in the ultimate nightmare. Culture Shock is one of my favorite roles from Shawn Ashmore thus far. You'll understand when you see his performance. As always, Barbara Crampton is a true delight. The character she plays couldn't be more perfect for her, and certain scenes sent chills down my spine. It's an eerily fantastic nightmare.
So much happens throughout this story, but one scene in particular stood out to me. In the beginning, a group of girls are having a therapy session. One of them (played by the multi-talented Gigi Saul Guerrero) is talking about being protected by using contraceptives. The horrifying part is not that they're doing this because they want make sure they're safe if they choose to participate in sexual intercourse, but because there's a predator on the loose and he's taking the choice away from them.
This scene has stuck with me for days. I think this moment is crucial and symbolic to everything that follows in Culture Shock. The meaning behind it all hit home pretty hard for me – perhaps because I am also a victim of sexual assault – but I have a feeling I won't be the only one who is impacted by it.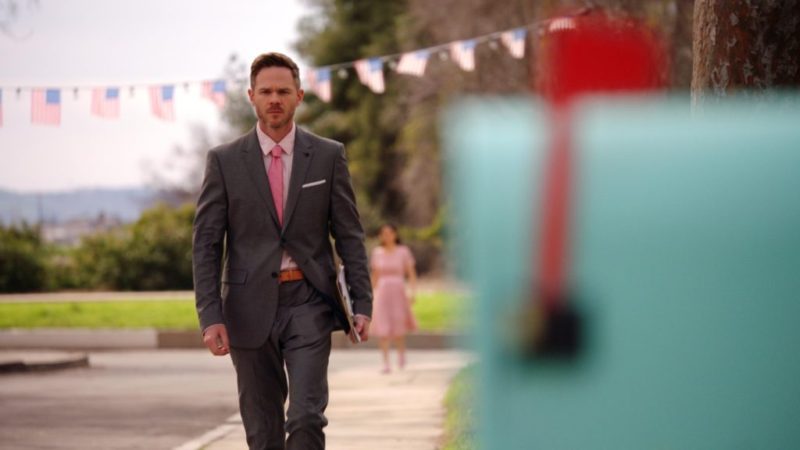 When I say Culture Shock doesn't hold back, I'm not exaggerating. The story isn't afraid to push the limits and talk about all the gritty and horrifying things that happen under our noses every single day. It focuses on the ongoing political tension between the U.S. and Mexico, border control, racism, sexism, rape culture, and more. Don't worry. You won't feel bombarded by someone's political agenda. Culture Shock is just a well-written story that portrays the horrifying reality of all these things.
Final Thoughts
Most people know that I'm more of an indie horror girl than a lover of mainstream. I just feel like the big studios often play it safe or regurgitate the same stories over and over again. With indie, there's always something new and original out there. Blumhouse should bring on Gigi full time and have her direct more of their films. If they did, I know I'd be at the theater more often. Culture Shock is a masterpiece and is everything you could want in a cinematic experience. It's beautifully shot, packed full of tension and horror, with award winning performances from well-written characters. The story stays with you long after the credits roll.
Culture Shock premiered at the Cinepocalypse 2019 Film Festival on Wednesday, June 19 @ 7:30 PM. If audiences want to catch it in theaters before it airs on Hulu, the episode is playing at the Etheria Film Fest June 29th. This is a wonderful festival that celebrates women in the genre, and I highly recommend checking it out!