Guilt is a powerful emotion – one that can drive people to do things they might never dream of doing otherwise. In director Matthew Pope's Blood on Her Name, troubled garage owner and single mother Leigh (Bethany Anne Lind), accidentally kills a man late at night, then makes a snap decision that will change her fate forever. The cast also includes Will Patton (The Mothman Prophecies), Elisabeth Rohm (Law & Order), Jared Ivers (The Prayer Box), and Jimmy Gonzales (Mayans M.C.).
Synopsis for Blood On Her Name
A woman's panicked decision to cover up an accidental killing spins out of control when her conscience demands she return the dead man's body to his family.
Blood on Her Name opens right after the murder with no explanation by Leigh, though it is clear from her battered face that there was a fight of some kind. She cleans up the body, but it's obvious she's burdened by guilt. She is already struggling to keep her delinquent son in line, her shop from closing, while also avoiding her father (a local cop with a shady past). Given all of this, it's easy to start to see why she might avoid going to the authorities. But sooner or later the past catches up to everyone.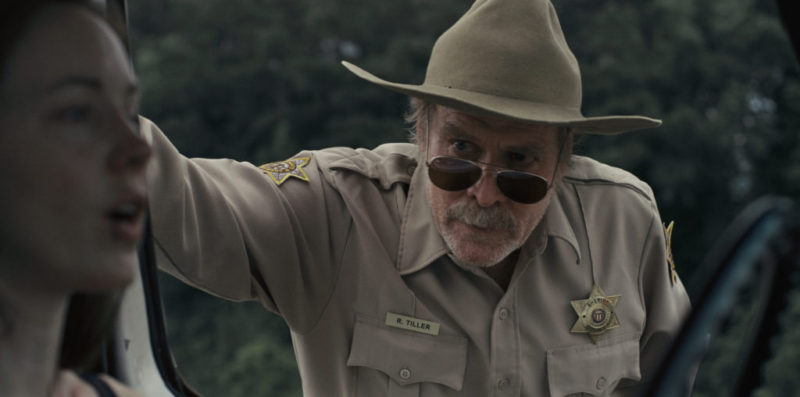 This was an incredible movie. A dark lovingly made noir that paints a portrait of a world where the past continues to forever haunt you. And every decision you make only leads you further into the cycle of violence and guilt. Blood on Her Name also features some of the best performances I've seen this year. Everyone in the film was great, especially Jimmy Gonzales as Leigh's gentle, moral friend Rey who tries to guide her in the right direction. But the backbone of the film is Lind's impassioned performance, which is good enough to justify watching the film alone. She is incredible.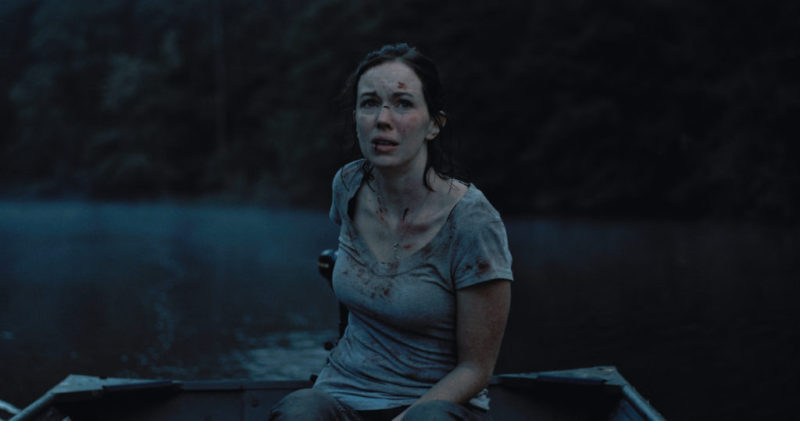 This is a great watch for anyone who loves a dark film noir with standout performances. Or anyone who just wants to see a great movie. Highly recommended. Blood on Her Name will open in select US theaters and on VOD in the US, Canada, UK, and AUS & NZ from Vertical Entertainment on February 28th.