Arrow Video was kind enough to send us their December 2022 lineup for their subscription-based ARROW streaming platform. Subscribers in the US, Canada, the UK, and Ireland can stream their content now!
Read on for the details, but first, check out the trailer for THE LEECH!
From The ARROW Press Release
London, UK – Arrow Video is excited to announce the December 2022 lineup of their new subscription-based ARROW platform, available to subscribers in the US, Canada, the UK and Ireland.

The December 2022 lineup leads with the ARROW release of Eric Pennycoff's holiday horror The Leech, available December 5 in the US, Canada, UK and Ireland.

From Black Christmas to Rare Exports, there has long been a symbiotic relationship between horror and the season of good cheer. Now, writer/director Eric Pennycoff (Sadistic Intentions) continues this proud tradition with The Leech, a cautionary tale about the perils of opening your door to a stranger.

The Leech had its World Premiere at the Chattanooga Film Festival, and went on to make its international bow at FrightFest.
Here's a look at this month's full lineup!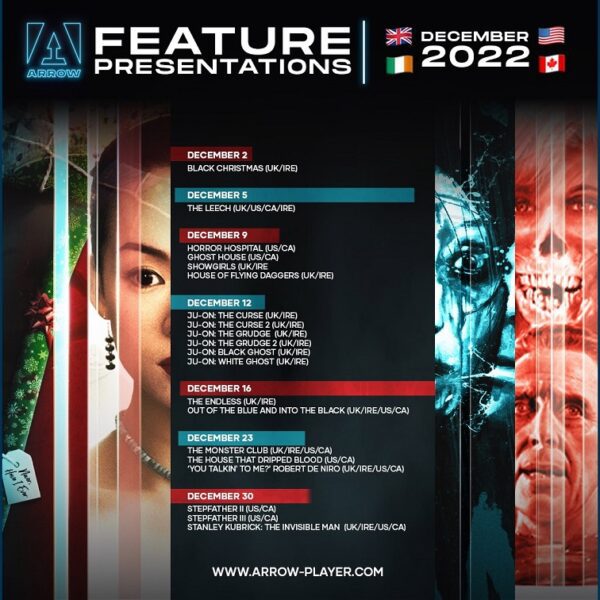 Cool stuff! Tons of new content heading your way in December! Don't have ARROW? Get a 30 Day Free Trial at
https://www.arrow-player.com/
and check it out!