I love vampire movies, and I'm happy to add Blood Relatives to my list of solid and entertaining favorites. It's funny, it's slick, and it features one hell of a beautiful Barracuda.
Written, directed by and starring Noah Segan (read our interview with him HERE), Blood Relatives (per IMDb) is about "A vampire's loner lifestyle is thrown into disarray when a teenager shows up claiming to be his daughter, and she's got the fangs to prove it. On a road trip across America's blacktops, they decide how to sink their teeth into family life."
But what really stood out to me was Victoria Moroles' performance as Jane, and the budding father/daughter relationship between Jane and Francis. A baby vampire, Jane is young and grieving, and just trying to find her place in her world while also trying to get to know the father she just met.  To celebrate the release of the film exclusively on Shudder, I chatted with Victoria about why she wanted to play Jane, horror movies, what's up next, and more!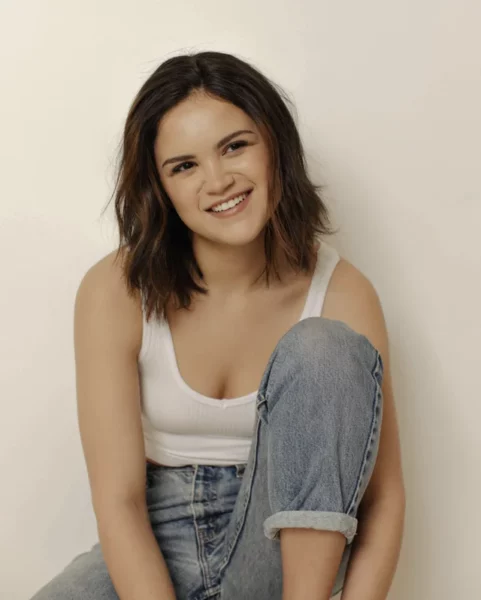 PopHorror: I watched Blood Relatives, and I loved it. I'm so excited to speak with you.
Victoria Moroles: That makes me smile so much. Thank you. I'm really happy you enjoyed it.
PopHorror: What intrigued you about the script, and made you want to be a part of the project?
Victoria Moroles: There were a lot of different reasons why I loved it. I initially loved the script, and hadn't seen a father/daughter, parent/child story like this in a while. I thought it was a really fun, fresh take. I've always kind of wanted to do something like that and so that was an immediate 'yes' for me. The modern day take on vampires was something I really loved as well and navigating Francis' and Jane's relationship was something that I really wanted to do. And I got to work with Josh Ruben, who I met on Plan B, a film that we did back in 2020. He was the person who reached out to me about it, and I thought it would be pretty cool to work with him again. So there were multiple things.
PopHorror: And you got to work with Noah Segan, who is amazingly talented.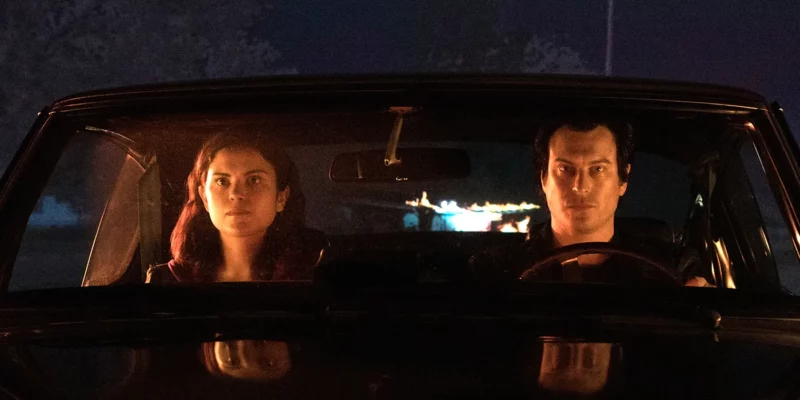 Victoria Moroles: Yes!
PopHorror: The chemistry and dynamic between you two, – between Francis and Jane – was amazing. I had asked him about the casting process, and he said that Josh Ruben had recommended you after working with you for just one day, and he was like, "You have to check her out!" I think that's so cool.
Victoria Moroles: Thanks! We did, we worked for one long day. One long, rainy day. I'm a huge fan of Josh's obviously, and I was like, "You want me?" And he was like, "I'm producing something," So I kind of thought the same. Yes! I didn't even really need to look at it beforehand. Hopping a phone with Noah – I'm always super prepared, or I try to be at least, and I had all these bullet points and whatnot, and then we got on the phone and started talking, and it was super easy. And yeah, Noah's so talented, and tackled acting, writing, directing so well.
PopHorror: Yeah, that's impressive. Jane has a lot of angst. She's lonely and dealing with grief. She's really kind of lost and wandering around trying to find herself. What did you draw upon to bring her to life?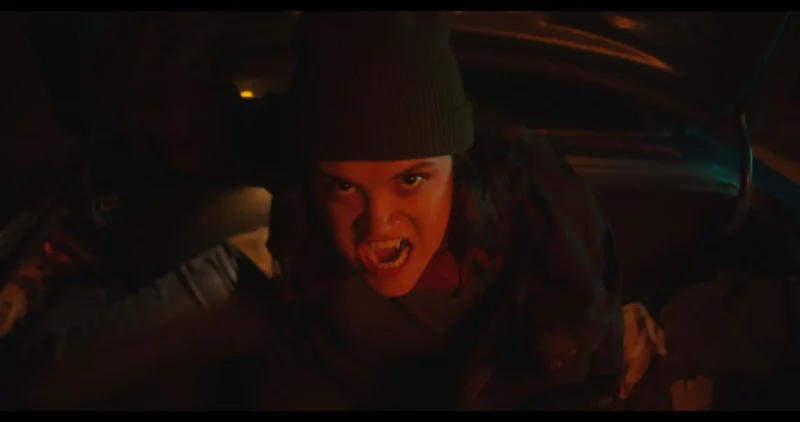 Victoria Moroles: Thank you for noticing that. I feel like with this specific genre, we're kind of asking a lot of people to hop into all of these underlying experiences while also being a comedy. I think what I connected with most about her was her early independence and kind of emotional maturity. I went through a lot of grief and loss at a young age as well, so I feel like there's a sense of adultification that Jane is going through whenever we meet her. I don't want to say that I loved that, because that's unfortunate for her to be going through, but I liked that I would be able to try and tackle that. Her independence. And she's just got this tenacity, this fire and I didn't have that. I feel like I had that angst as a teenager, but I didn't express it.
PopHorror: Who didn't?
Victoria Moroles: Right? I had it, but I didn't have as much confidence to throw it out there as Jane does, so I was excited to be able to live that out.
PopHorror: Who didn't have that teen angst? Only now you have that outlet to really let it out.
Victoria Moroles: Yes, exactly. I'm just using this, that's all this is.
PopHorror: You have a few horror credits on your resume, like this one and Teen Wolf. Would you say that you were a horror fan before?
Victoria Moroles: Totally! I'm definitely a newbie to horror comedy, and this kind of came across at a time where… It's really weird. Sometimes I feel like you just attract things that you're being drawn to. I was really excited to do the horror comedy genre. But I've always loved horror, and I've always loved the special effects and getting to maybe put on different prosthetics and stuff like that. All of it is so fascinating to me, just the art behind special effects and what they do. If I can be a part of that, it's really fun and exciting.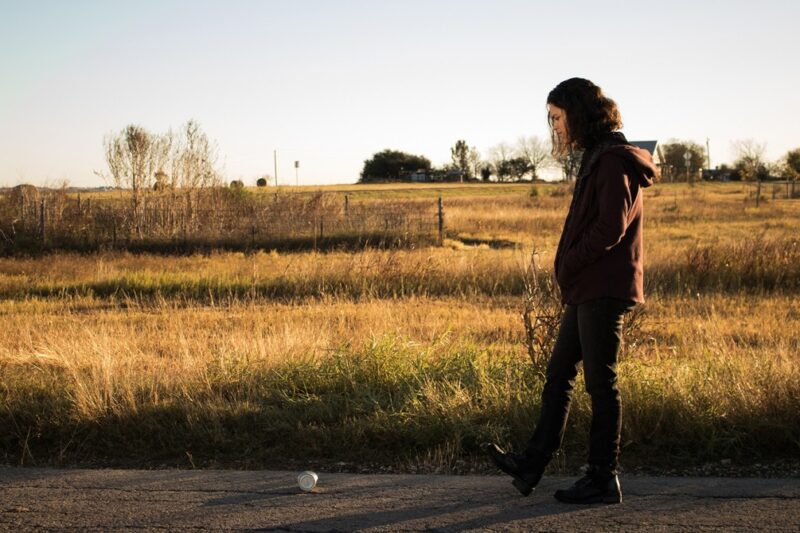 PopHorror: What is up next for you?
Victoria Moroles: I just finished season four of Never Have I Ever, a show on Netflix, that I'm really excited about. I've loved Mindy Kaling for a really long time. I watched her on The Office, and I'm a really big fan of her as a writer. It's her show. She's the creator and showrunner. When I got on that show, I was totally dumbfounded. I love single-cam comedies. That's coming out here pretty soon. Season three is on Netflix right now. So yeah, that's what I've got coming up next.
PopHorror: That is exciting. I haven't seen that show, but you have intrigued me and made me want to check it out. I also have not seen Plan B, but just hearing the praise of your work on that, I'm going to watch it as soon as possible.
Victoria Moroles: Cool!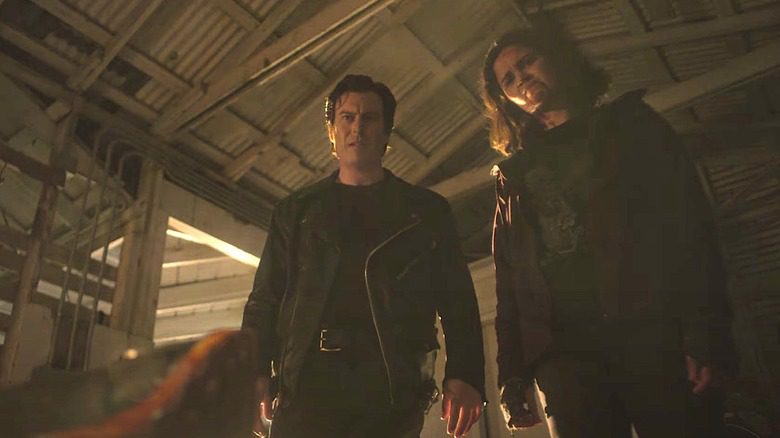 PopHorror: I also really loved Blood Relatives so I'm super excited to see what you have coming up.
Victoria Moroles: Thank you so much! I'm so happy that you enjoyed it, and I hope you got to have some lightheartedness also. It's funny and you can find some emotional things to connect to so I'm happy that you enjoyed it. It was really nice to talk to you!
PopHorror: You too! Just one last question for you today. What is your favorite scary movie?
Victoria Moroles: Oh, my gosh. That's so hard! You know something that really scared me? And actually, I know that I watched it for this, but I had never seen It Follows. It's just creepy.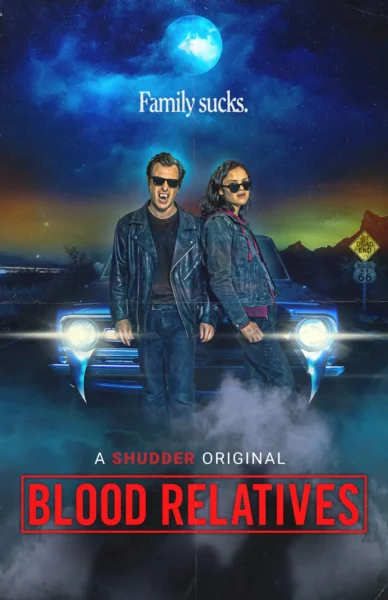 Thank you so much, Victoria, for taking the time speak with us. Blood Relatives is available now, exclusively on Shudder.