"He sees when you're sleeping, he knows when you're awake, he knows when you've been bad or good, so be good for goodness sake!" I think holiday themed horror movies are some of the best stories out there. They bring two of my favorite things together – awesome kills and holiday decorations. Plus, what's better than drinking a cup of hot cocoa while watching your neighbor be chased around by a masked killer? Over the years, many holiday frightfests have become beloved favorites among the horror community, including Black Christmas, Gremlins, April Fools Day, Leprechaun, Trick R Treat, Krampus and more. Pretty soon, a new film will be added to that list, which is the awesome Santa slasher, All Through The House, a must see for horror fans!
All Through The House is produced by The Readmond Company and written/directed by Todd Nunes. Nunes won an award for Best Director at the Hardcore Horror Film Festival and the film won Best Slasher and Best Editing at the RIP Film Festival in 2015.  This horror story is loosely based off a short called Here Comes Santa starring two of the same actors from this film, Ashley Mary Nunes and Melynda Kiring. Among them is also Jessica Cameron, Natalie Montera, Jason Ray Schumacher, Lito Velasco, and more!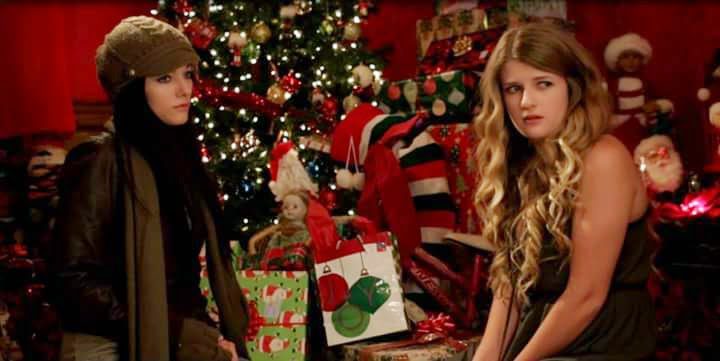 This Christmas slasher story begins with a little girl named Jamie mysteriously disappearing during the Christmas holiday, plaguing the neighborhood with fear. Fifteen years later, Rachel (Nunes) comes back home from college for the holiday break and once again her hometown is in a frenzy. A sadistic killer wearing a Santa outfit is on the loose and is leaving a trail of bodies. But who could it be?
Christmas is just around the corner; are you ready for some yuletide terror? If you are, All Through The House is the perfect holiday horror to reign in the fear this holiday season. Todd Nunes wanted to create a love note to '80s slasher films and he did exactly that. It has everything a holiday slasher should have: awesome scream queens, a unique storyline, gorily epic kills and twists and turns, along with some cheery Christmas tunes to listen to as all the madness goes down.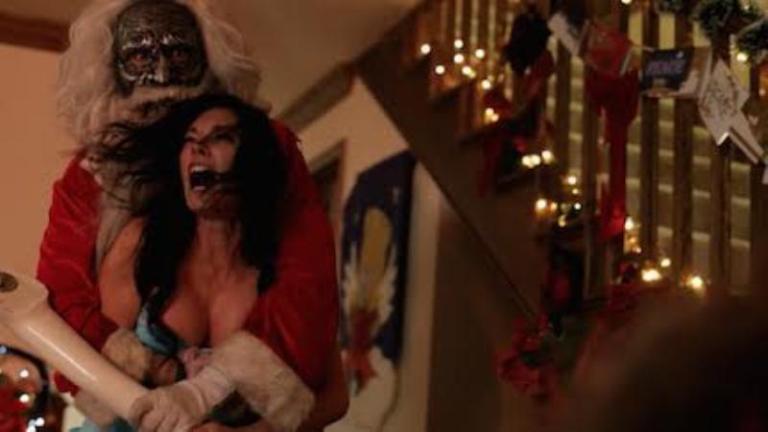 Slasher's are typically full of cheesy fun and an abundance of ridiculous moments, and All Through The House had plenty of both. We see nudity (yay, boobs!), disturbing behavior, and cringe-worthy incidents. Sometimes bad acting comes along with cheesiness; however, the performances throughout this story were impressive. Ashley Mary Nunes is gorgeous, brilliant, and relentless. I could see her becoming the next Scream Queen. Melinda Kiring was awesome as well. She delivered the crazy perfectly.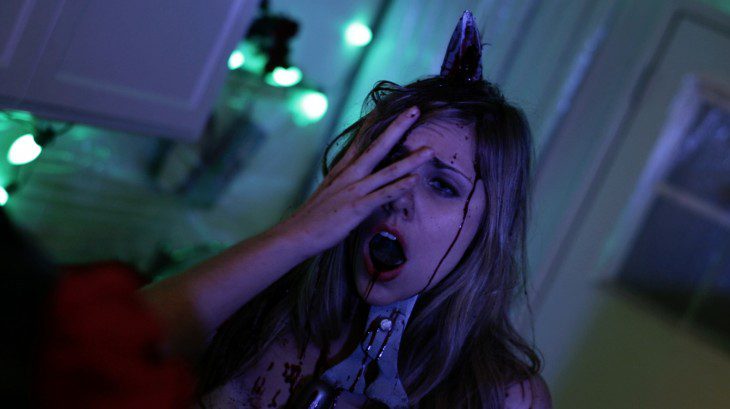 Tommy Pietch delivered awesome practical effects that really paid tribute to '80s slasher films. The epic kills were some of my favorite parts of All Through The House because they were harsh, gory, and full of blood splatter. What's not love about that?
Finally, I looooved the twist and turns. I'm a sucker for a good twist and I love when a film can surprise me. I can't say I was shocked the whole time, but there were a few moments when I was like, "Oh shit, did that really happen?!"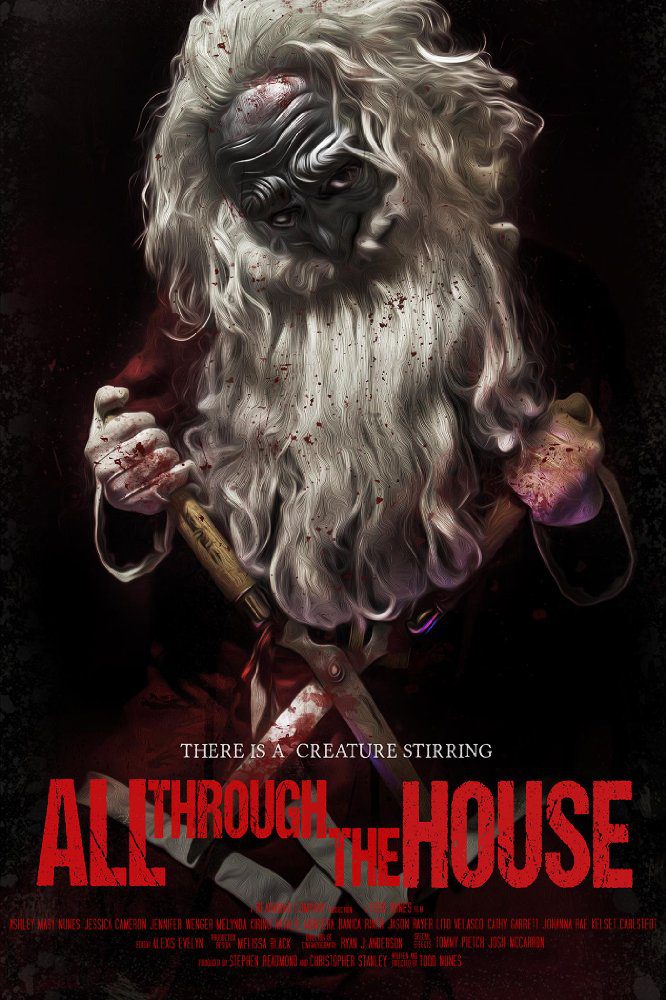 Overall, All Through The House should be on everyone's wish list this year as a must-have for the Holiday season. The film is a perfect Yuletide slasher to watch while cuddling up next to your Christmas tree, admiring the lights, and watching people get stabbed through the chest… among many other parts of the body! It was released on October 4th via VOD platforms: iTunes, Vudu, Google Play, Hulu, Playstation, Amazon, and Microsoft. The DVD/Blu-ray version is available on Amazon. Don't be a Grinch and watch it as soon as you can. You won't be disappointed!