Who you gonna call? The Mystery Machine! The cartoons that I watched growing up have always left a special place in my heart. Although everyone has their favorites, most people love Scooby-Doo. Forty-Seven years ago, on September 13th, 1969, Scooby-Doo, Where Are You! was released for the first time. It was created by Ken Spears and Joe Ruby under the Hanna-Barbera Production Company for a Saturday morning cartoon series. Scooby-Doo has had several different series and movies throughout the years, but the original is a timeless classic. The stories are great with fun twists and the monsters are evil and spooky… perfect for any boil or ghoul. Here are 5 awesome monsters from Scooby-Doo, Where are You! that we love even if we love running away from the even more so.
– 5 Awesome Monsters from Scooby-Doo, Where are You! –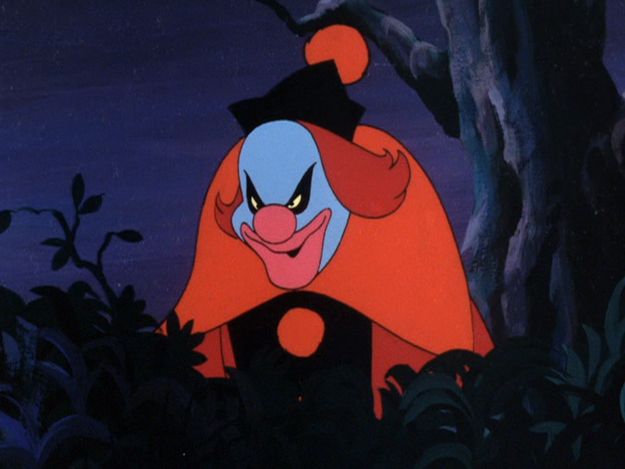 Ghost Clown is from the Scooby-Doo episode, "Bedlam in the Big Top". The clown was the disguise of Harry the Hypnotist who was playing on taking revenge on Mr. Barnstorm's Circus. His features are those of a normal clown plus that sinister smile! He was a big jokester and an expert with hypnotism.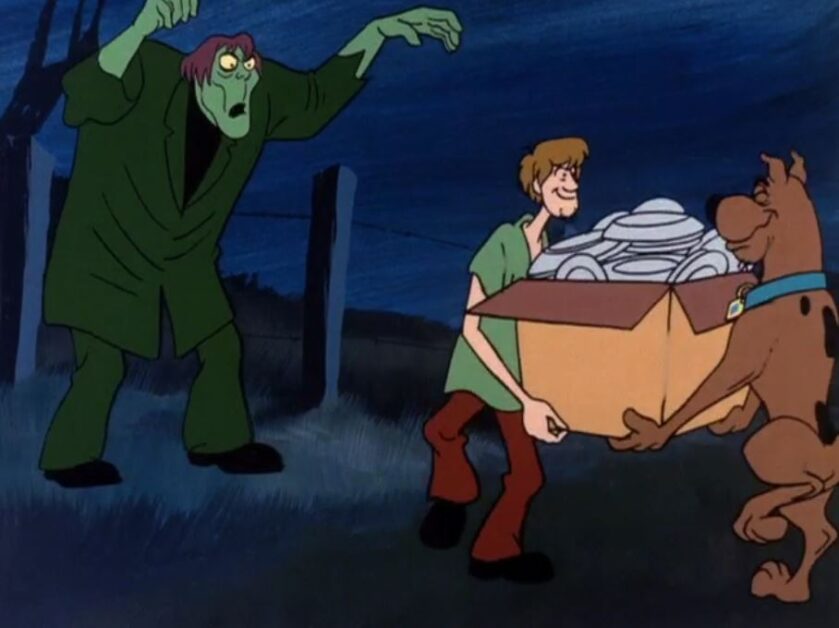 Creeper is from the Scooby-Doo episode, "Jeepers, It's The Creeper!" Although he's not quite as creepy as the creeper from the horror movie Jeepers Creepers, he still isn't a dude you would want to mess with… or at least that is until you find out who he REALLY is. Under that makeup and costume was Mr. Carswell, a simple banker. The Creeper had green skin with red hair and he wore a green trench coat. He was considered some type of phantom/zombie which mean he could "supposedly' walk through walls. But what I remember most was his anger… you wouldn't like him when he's angry, rawr!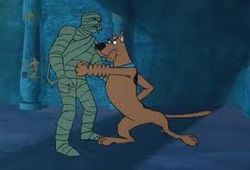 The Mummy of Ankha is from the Scooby-Doo episode, "Scooby-Doo and a Mummy, too." The Mummy was the disguise of Dr. Najib. The costume consisted of rolls of toilet paper and he did not talk much, mostly groaning and moaning. He was hostile and evil… leaving some of his victims petrified aka turning them into stone. At the end of the episode, we find out he managed to do that.
The Headless Specter is from the Scooby-Doo episode, "Haunted House Hang-Up." The person behind the costume is Penrod Stillwall. His type of monster was a spirit/ghost who was haunting and terrorizing the house. He wore the same clothes as Jefferson Stillwall was wearing in the portrait that hung on the wall in the parlor, the only difference is… he was headless. He set up spooky special effects including floating candles to throw off Scooby-Doo and the rest of the gang, but like every episode, there is no mystery that they can't solve!
The Ghost of Mr. Hyde is from the Scooby-Doo episode, "Nowhere to Hyde." This was the disguise of Dr. Jekyll who used this get-up for stealing jewels. His features were green skin with big beady eyes, gray hair, and slender with bony fingers. The Ghost of Mr. Hyde possessed green skin with big, white beady eyes, and long, dark gray hair. He also wore a trench coat with a form-fitting hat. He had a sinister personality and evil laugh to go along with it. He hid suction cups in his coat to give the illusion that he could scale the walls and ceilings of buildings. I love this story because it's a unique twist on the classic story of Dr. Jekyle and Mr. Hyde. Plus, even after all these years, I remember this episode as if it aired just yesterday.
Lastly, I leave you with the Scooby-Doo, Where Are You! theme song. Between this catchy tune, awesome catch phrases, fun spooky stories, and creative monsters… what's not to love? Happy Anniversary, Scooby-Doo, we love you! What are your favorite monsters from this classic series? Let us know!