I'm sure a lot of people can relate to how insane young love is. The sum of intensity, drama, and no equitable frame of reference to compare it to. I mean, who hasn't had their car hood jumped on or had some shoes thrown at them by their first significant other? Am I right? Ok, maybe it's just me. American Cherry (2023) is a parable of young love turned obsession, emotional abuse, trauma bonding, mood disorders, and dysfunctional broken families.
So let's jump in, shall we?
American Cherry Synopsis
American Cherry is a psychological drama-romance about a mysterious, troubled boy who meets an impressionable girl in their small town. Together they embark on a romance as he tries to protect her from her dysfunctional family. He makes her a video diary that confesses an intricate story of love, mental illness, and the tragic consequences if left untreated.
Marcella Cytrynowicz wrote and directed the film. It stars Leonor Varela, Matty Cardarople, and Hart Denton.
American Cherry was written and directed by Marcella Cytrynowicz, Hart Denton ("Riverdale," "13 Reasons Why"), Sarah May Sommers (Once Upon a Time in Hollywood), Audrey Holcomb, Larsen Thompson, Matty Cardarople ("Stranger Things), and Leonor Varela (Blade II)
THE SETUP
Finn Eliot (Hart Denton,13 Reasons Why (2019) is a poetic, troubled boy in a rural small town in Arkansas where nothing happens. It's where you have to make your own trouble. He battles with an aggressive mood disorder that is kept at bay when he's behind the lens of his cam recorder. Eliot's anger comes on like darkness and light that coexist together. "They play hide and seek" in him. He finds life useless and school pointless, but only goes because he has a class with his crush's sister Corinna (Audrey Holcomb, Stranger Things (2016). However, he becomes expelled quickly due to his darkness erupting and injuring a teacher during class.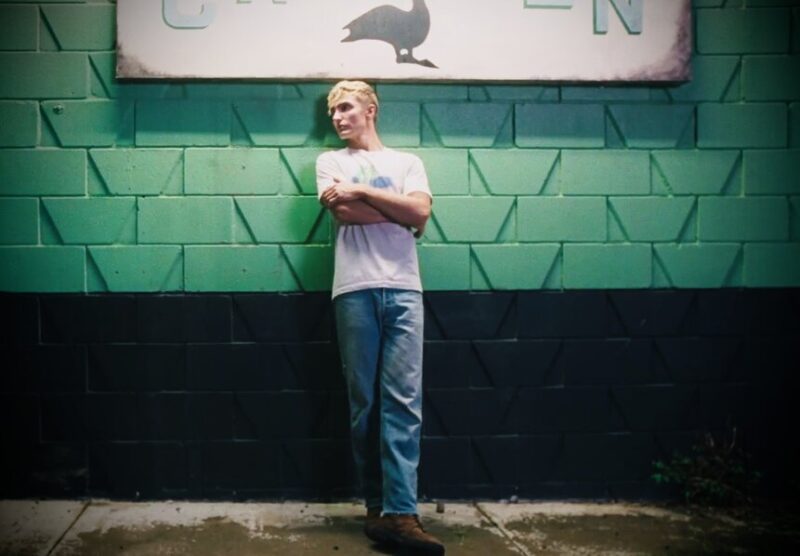 On a day behind his camera, Finn films the sky lying on his back on the street hoping to be run over. Eliza stops a truck before his wish is granted. From there, Finn and Eliza become inseparable and the trauma bond begins.
Long walks, twirling each other's hair while laying in meadows by lightning-struck trees.  Discussing life and death, Eliza's broken family, and her alcoholic mother. Finn wants to record every interaction. Their flame matches a young Pam and Jim Morrison.
When Finn is with Eliza, his darkness has never been so quiet, but when she sleeps he feels the effect dissipate. Finn is torn between the powerlessness of his condition and his love for Eliza. His fear of loss consumes him. Finn sees what's holding both of them back in their lives while he struggles with what he believes he has to do. Whether he wants to do it or not.
"Grief is living two life's at once, in one everything's fine, in the other you're drowning."
THE PAYOFF
American Cherry (2023) is not a conventional horror story by any stretch. The reality of living in grief, irreversible mistakes, and not being able to reason with your mental health is terrifying in its own right.
Hart Denton and Sarah May Sommers's convincing performances make for a compelling watch. The characters were deeper than in this 90-minute film. Finn is the boy who feels unseen by his parents and is now trapped being unlovable. He struggles with the toxicity of his obsession with Eliza. Some may say he only appears to be living for Eliza.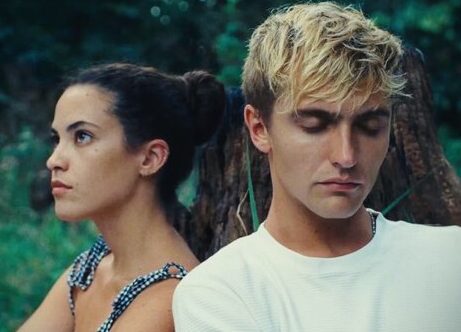 Meanwhile, Eliza desires to be more invisible when it comes to her own family, which is in shambles. She has to navigate her "mean girl" peers at school. While weathering her mother Louise's (Leonor Varela, Blade II (2002) constant emotional abuse. Eliza and her mother have been exiled from their already blended family and she can't seem to connect anywhere, except for Finn.
Each character writer/director Marcella Cytrynowicz introduces in American Cherry has a dark, broken background. American Cherry is also a visual stunner, from each balanced shot to shots that sounded great. The cicadas chirp to string interludes while our young lovers trudge through Arkansas meadows and rivers. The set and sound were A+.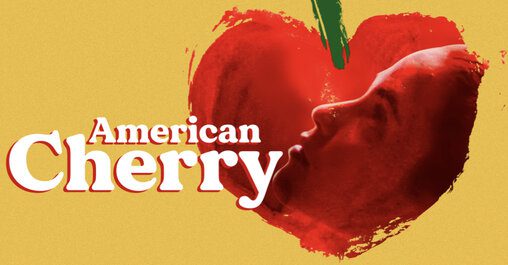 Final thoughts American Cherry (2023)
I would say if you are in the mood for horror, don't stop here. American Cherry is a Drama with thrilling undertones. That being said, I enjoy a good drama, and Marcella Cytrynowicz made a compelling script and story.
Marcella's American Cherry rejected many facets of traditional horror in favor of modern-day real-life elevated psychological drama. American Cherry portrays teenagers with a poetic curiosity and a sense of what it's like to be young, lost, and in love, both futureless and free. Touching on something beautiful and broken in the heart of young America. 
American Cherry is available on Digital Platforms on March 17, 2023. Check out the trailer below!