In honor of Women in Horror month, PopHorror has compiled a list of our Top 50 Women in Horror Movies and Thrillers. This list includes ladies from movies, books, TV shows, writers, and short films. Because we have found so many talented women to add, we have decided to split the list into two parts. So without any further ado, here is part one of our Top 50 Women in Horror Movies and Thrillers. So sit back, relax and read on!
Top 50 Women In Horror Part One:
50) Jennifer Lawrence – Actress
Projects: Mother, House At The End Of The Street
Fun Fact: House At the End of the Street producer Aaron Ryder had her read for the lead role based on her performance in Winters Bone (2010).
49) Glenn Close – Actress
Projects: Fatal Attraction
Fun Fact: She collects her acting costumes.
48) Barbie Wild – Actress
Projects: Hellbound:Hellraiser 2
Fun Fact: Barbie Wilde performed the female backing vocals for the theme song of the 1985 film Morons From Outer Space.
47) Debra Hill – Screenwriter
Projects: Halloween films, Dead Zone, The Fog, Clue
Fun Fact: Worked with director John Carpenter on many of his early films, and even served as producer on the remake of his film The Fog (1980).
46) Karyn Kusama – Screenwriter, Director
Projects: Jennifer's Body, XX, The Invitation 
Fun Fact: She loves Rosemary's Baby and tries to watch it at least once a year.
45) Jennifer Aniston – Actress
Projects: Leprechaun, Derailed
Fun Fact: Leprechaun was her feature film debut.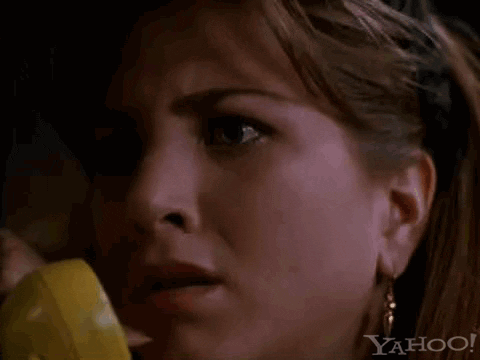 44) Sharon Stone – Actress
Projects: Basic Instinct
Fun Fact: Sharon Stone was seriously considering giving up acting to study law at the time she was offered the role of Catherine Tramell.
43) Juliette Lewis – Actress
Projects: Cape Fear, Natural Born Killers, Kaliforina, From Dusk Till Dawn
Fun Fact: Drove without driver's license until she was 21. She owned a car bought under a friend's name and had been driving illegally since the age of 15. Eventually, she got a license after she got caught not stopping at a stop sign.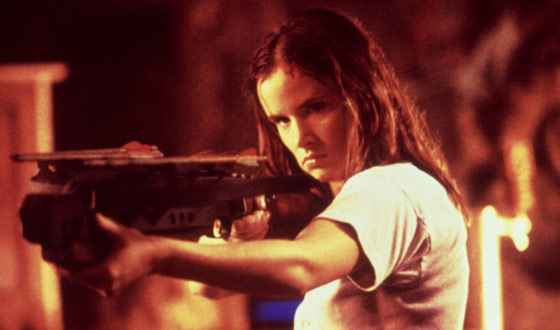 42) The Soska Sisters (Jen and Sylvia Soska) – Writers, Directors, Actresses
Projects: American Mary, Dead Hooker In A Trunk, See No Evil 2
Fun Fact: Jen has a vast collection of weapons that she is trained in. Her personal favorite are sais.
Sylvia collects tarantulas, having wanted to be an arachnologist from an early age. She keeps giant species in her collection in hopes of beating the record of 11 inches in leg span which is held by captive-bred tarantulas.
41) Julianne Moore – Actress
Projects: The Forgotten, Carrie (2013), Hannibal, The Others
Fun Fact: She didn't learn to swim until she was 26, and only learned to drive at 27.
40) Jennifer Love Hewitt – Actress
Projects: I Know What You Did Last Summer, I Still Know What You Did Last Summer
Fun Fact: The ice inside the storage of the boat was actually made of gelatin so Jennifer Love Hewitt could comfortably move around inside.
39) Chloe Grace Moretz – Actress
Projects: Let Me In, Carrie, The Amityville Horror, Suspiria (2018)
Fun Fact: When The Amityville Horror (2005) premiered, she was not allowed to see the movie because she was too young.
38) Teresa Palmer – Actress
Projects: Lights Out, Berlin Syndrome
Fun Fact: She described her participation on the project The Berlin Syndrome as one of the most transformational experiences of her life, as well as "the most liberating film experience" of her career.
37) Katharine Isabelle – Actress
Projects: Ginger Snaps, Ginger Snaps 2: Unleashed, Freddy VS Jason, American Mary 
Fun Fact: Katharine refuses to do nude scenes, and has had a body double for every instance where such a scene exists.
36) Barbara Steel – Actress
Projects: Black Sunday, Shiver, Piranha, The Crimson Cult
Fun Fact: She has appeared in The Crimson Cult (1968) with three other cinema horror masters: Boris Karloff, Michael Gough, and Christopher Lee.
35) Karen Black – Actress
Projects: House Of A 1000 Corpses, Trilogy of Terror
Fun Fact: Launched her career as a playwright in May 2007 with the opening of Missouri Waltz in Los Angeles; Black starred in the play as well. The piece is conceived as a play with music, rather than a musical.
34) Michelle Pfeiffer – Actress
Projects: What Lies Beneath, Wolf, Mother!
Fun Fact: Chosen by People magazine as one of the most intriguing people of 1988 and 1989.
33) Emily Blunt – Actress
Projects: A Quite Place, The Girl On The Train 
Fun Fact: Counts Jaws as her all-time favorite movie, which she first saw at age 10.
32) Mia Farrow
Projects: Rosemary's Baby
Fun Fact: She actually ate raw liver for a scene in the movie, despite being a vegetarian at the time.
31) Linda Blair – Actress
Projects: The Exorcist, Repossessed, Hell Night, Supernatural TV series
Fun Fact: After Hurricane Katrina, she personally rescued and transported 51 displaced dogs that had been left to die.
30) Jennifer Tilly – Actress
Projects: Chucky franchise 
Fun Fact: Received her Bachelor's degree in Theater from Stephens College in Columbia, MO.
29) Sharon Tate – Actress
Projects: Eye Of The Devil, The Fearless Vampire Killers
Fun Fact: Her favorite lip makeup was vaseline. She kept little jars of it in her car.
28) Anne Rice – Author
Projects: Interview With A Vampire, Queen Of The Damned
Fun Fact: In total, Anne Rice has written more than 30 novels, many of which have been adapted into movies, mini-series and comics.
27) Drew Barrymore – Actress
Projects: Cat's Eye, Firestarter, Scream, Donnie Darko, Santa Clarita Diet
Fun Fact: One of her hobbies is photography.
26) Sarah Paulson – Actress
Projects: American Horror Story
Fun Fact: Sarah's fear of flying is so severe that whenever she really must travel by plane, she insists on meeting the pilot(s) just before takeoff so she can personally be assured by them that they are adequately experienced.
25) Danielle Harris – Actress
Projects: Halloween (2007), Halloween 2 (2009), Halloween 4, Halloween 5, Urban Legend 
Fun Fact: Celebrated her 12th birthday on the set of Halloween 5 (1989).
There you have it, PopHorror fans! Our first part of the Top 50 Women in Horror Movies and Thrillers. We hope you enjoyed it! Click here for Part 2 and find out who our #1 is!