INFINITY POOL (2023) is the latest film from Brandon Cronenberg, director of Possessor (2020) (read our review here)! If the first trailer is any indication, it looks like he's made another modern sci-fi, horror, thriller classic!
Check out the trailer and read on for the details!
INFINITY POOL (2023) Synopsis
While staying at an isolated island resort, James and Em are enjoying a perfect vacation of pristine beaches, exceptional staff, and soaking up the sun. But guided by the seductive and mysterious Gabi, they venture outside the resort grounds and find themselves in a culture filled with violence, hedonism, and untold horror. A tragic accident leaves them facing a zero-tolerance policy for crime: either you'll be executed, or, if you're rich enough to afford it, you can watch yourself die instead.
Brandon Cronenberg directed the film. It stars Alexander Skarsgård, Mia Goth, and Cleopatra Coleman.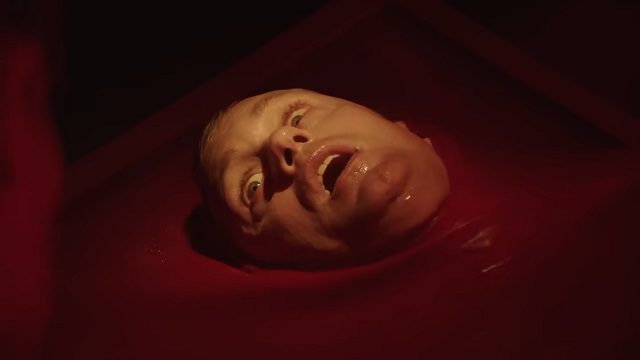 The film will debut at Sundance Film Festival, 2023, scheduled for January 19 – 29. We'll bring you more details and a review as soon as we can check it out. Stay tuned!
What did you think of the trailer? Are you looking forward to the movie? Tell us in the comments!