With so much media coming out in our beloved horror genre in the year 2022, what's the cream of the crop? To help you our readers sort through it all, we decided to initiate our very own awards to celebrate. Welcome to the first annual Bloody Pop Awards!
Our candidates were nominated and voted upon by PopHorror staff for the primary awards, and I have also assembled my own Critic's Choice candidates. In the event they are both the same, the winner will have an asterisk by its name.
The 2022 Bloody Pop Awards
Here we go!
Best Physical Release:
Voter's Pick: Scream 2 4k Re-Release
Critic's Pick: Vinegar Syndrome's 4K remaster of The Texas Chainsaw Massacre 2
Both films are absolutely loaded with new and old bonus features, as well as feature new art. Scream 2's release also had a Steelbook edition, and VS's Texas Chainsaw Massacre 2 has a limited slipcover run, still available on their site!
Best Straight-to-Streaming:
PREY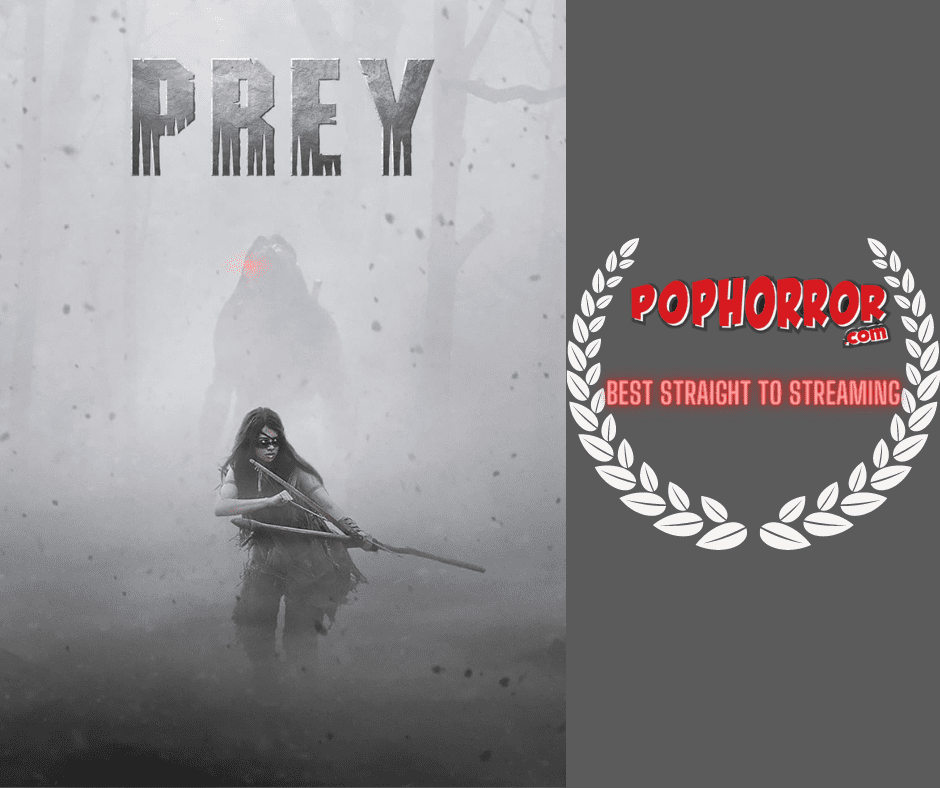 In a nearly unanimous vote, (and the Critic's choice vote) Prey secured the nomination of Best Straight-to-Streaming film of 2022. After a streak of Predator films of varying success, it seems we all were extremely excited to see the Predator with a fresh perspective and setting. Hopefully, the studios take the right lessons from this and continue to give us good Predator movies going forward! If you have the service, watch this Hulu exclusive movie (now available with English and Comanche dubs!)
Best Theatrical Release:
The Menu

With a blend of social commentary, biting humor, and horror, it would be fair to say that The Menu delivers a hearty film equivalent of umami. It is a worthwhile film experience, and is currently streaming on HBOMax if you didn't catch it in theaters!
Best Horror Game:
The Dark Pictures Anthology: The Devil in Me

Critic's Pick: SCORN
Narrative horror seems to be the big vibe in 2022. Between the HR Giger-inspired SCORN, and the continuation of the popular Choose Your Own Adventure-inspired Dark Pictures games, PopHorror loves them!
Best in Fest (Festival Premieres and Releases)
Mad God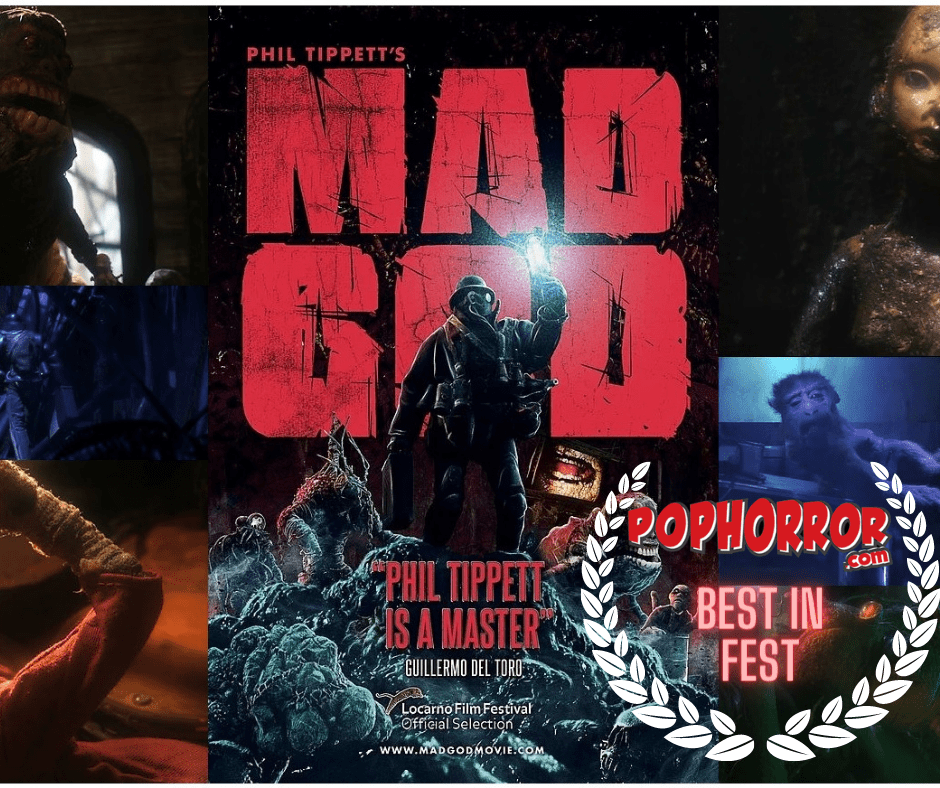 There are very few words that could prepare one for Mad God. While we got to see it early last year, it was still showing at festivals and didn't get a wide release until this year. A tremendous creative effort and exploration of the medium effort, it's a hard but worthwhile watch. Check out our review of the film or interview with director Phil Tippett if you'd like some more information and background on it!
Underrated Gem(s) of the Year:
Resurrection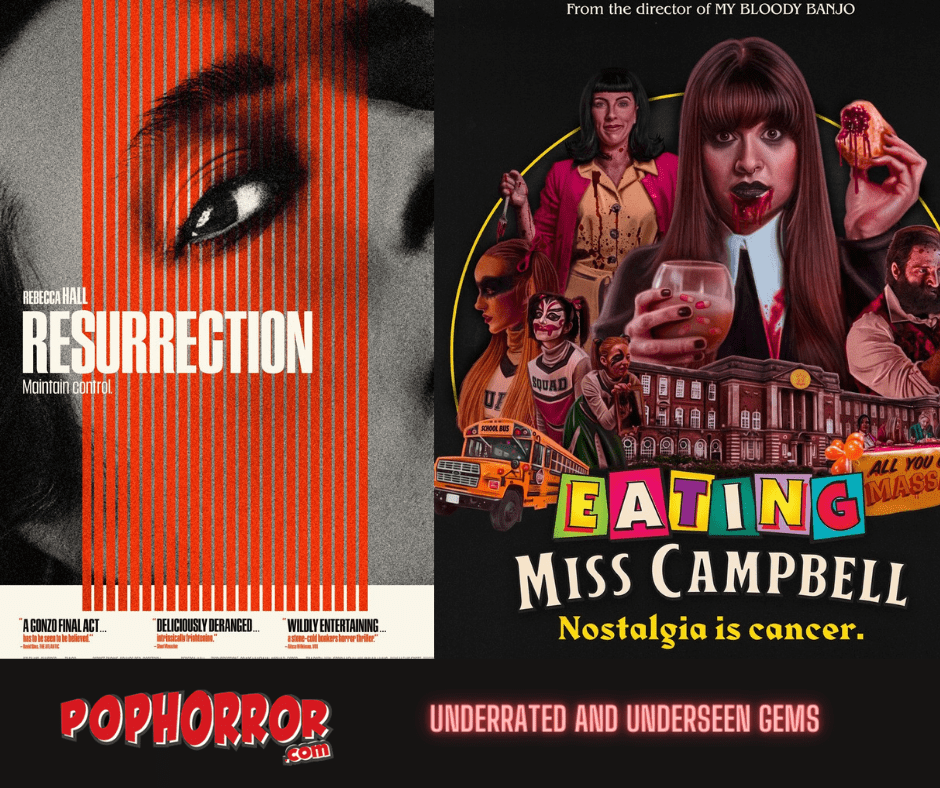 Critic's Pick: Eating Miss Campbell
Sometimes as horror fans, you'll see something that really resonates with you and you want to desperately tell people about it, but for one reason or another, they don't check it out. Or the majority just can't find it. Here at PopHorror, we want to encourage all the good ones, even the diamonds in the rough. Both of our nominations fit that category, with Resurrection being an absolutely chilling thriller loaded with twists, and Eating Miss Campbell being a bonkers (in a good way) horror romcom showing off the talent of new Troma director Liam Regan!
Best Scream Queen(s)
Mia Goth "Pearl" and "X"

Critic's Pick: Lyndsey Craine "Eating Miss Campbell"
Here we have two separate directions for our Scream Queen nominations. With Mia Goth playing multiple roles in two films, she is a serious horror presence that will likely continue to menace us, at least in the upcoming sequel MaXXXine… Lyndsey Craine, however, gives a fun, snarky performance as protagonist Beth Connor in Eating Miss Campbell. Depending on your tone or tastes (pun unintentional), you may have a personal choice of the two, but we wanted to make sure both were represented!
Best Scream King:
Justin Long "Barbarian"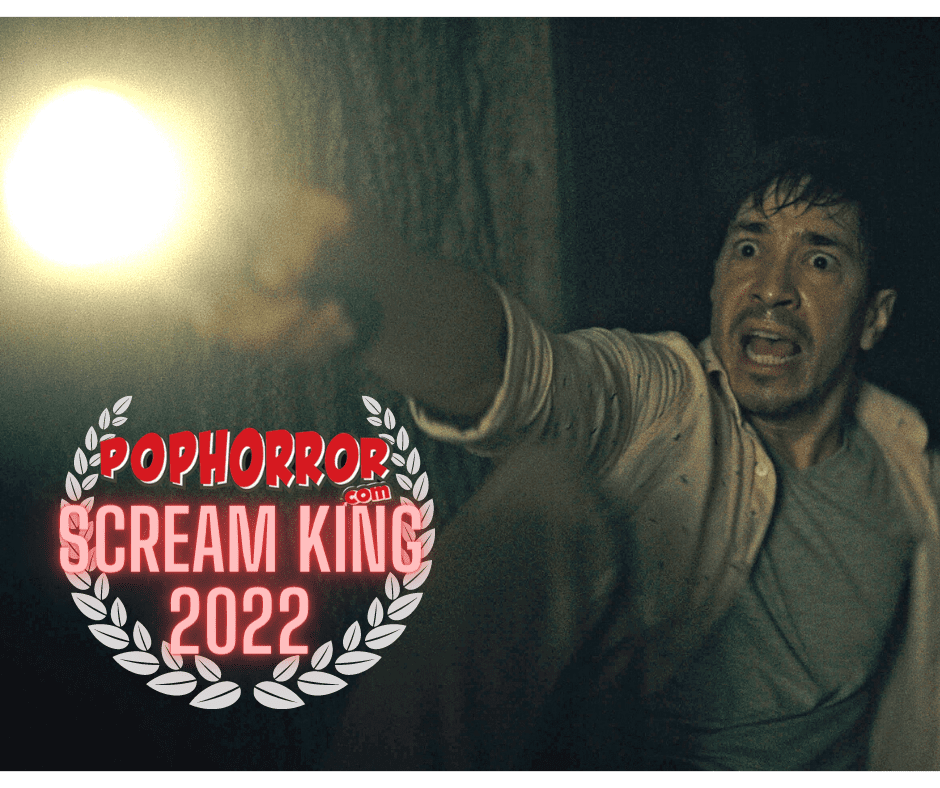 In a performance that's equal parts scummy and hilarious, it was hard not to have Justin Long as our Best Scream King from his performance in Barbarian.
Best Horror Comic:
The Me You Love in the Dark (Skottie Young/Jorge Corona)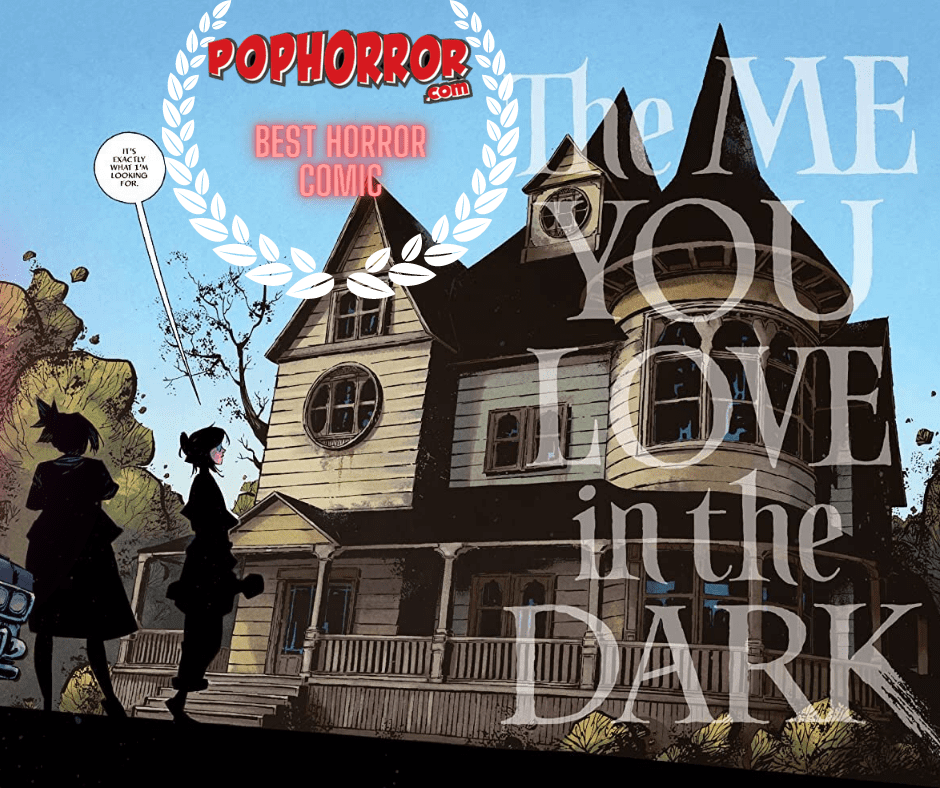 Some people like the movie The Shape of Water, and some people lust over Lestat. But what happens when you fall in love with an eldritch, unknowable being? The Me You Love in the Dark explores that in a nice miniseries, with great writing from Skottie Young, and vibrant art by Jorge Corona (Goners, Big Trouble in Little China: Jack).
PopHorror's 2022 Screamstar (Best Overall):
Jenna Ortega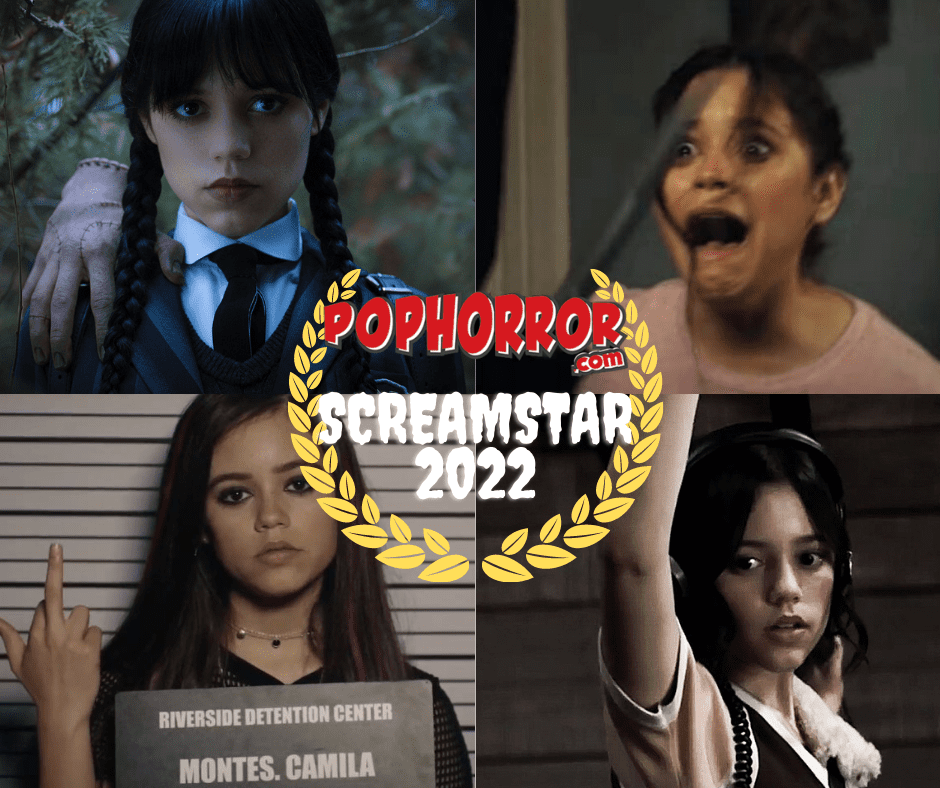 Between X, American Carnage, Studio 666, the newest Scream; and Wednesday, Jenna Ortega dominated the screens of horror fans young and old in 2022. At only 20 years old, Ortega is still young, but if she continues the momentum she had this year, she could become a legend of the genre. Congratulations from myself and the PopHorror crew on being our very first ScreamStar!
What are your thoughts on the 2022 Bloody Pop Awards? Tell us in the comments!