Coming soon is a cool new horror project that heralds Shelley Duvall's (The Shining) return to cinema: The Forest Hills. This new werewolf film also stars Edward Furlong (Terminator 2: Judgement Day), Dee Wallace (The Howling), and Felissa Rose (Sleepaway Camp).
Here are the new posters: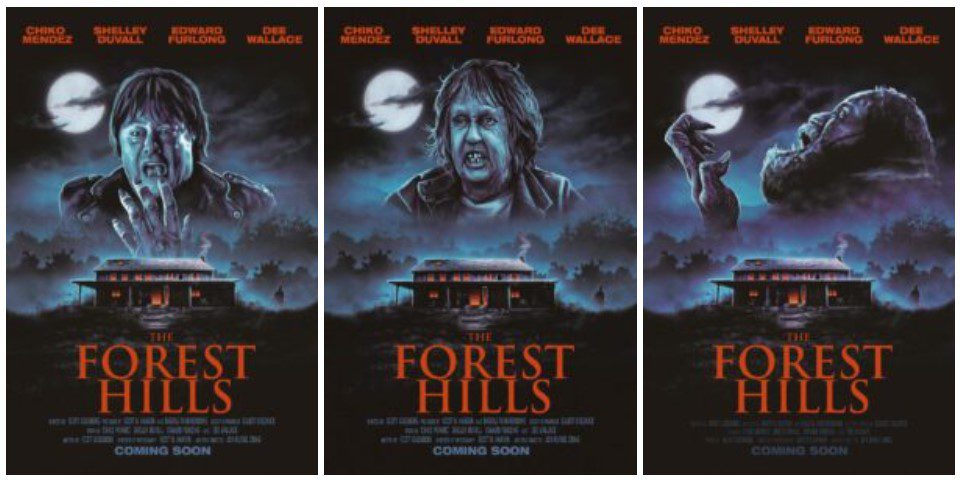 Check out the trailer below:
The filmmakers have set up a campaign on Indiegogo to raise funds to complete the film in exchange for some cool perks. If you are interested, you can check it out RIGHT HERE!
Are you excited about this one? Tell us in the comments!