Pittsburgh has a storied horror lineage. Ever since George Romero's skeleton-crew of visionaries put together Night of the Living Dead (read our retro review here) in 1968, the steel city has been one that's very dedicated to the genre. Horror Realm Con is a yearly convention that pays homage to that rich history, showcasing guests, vendors, games, movies, and other spooky activities. This convention ran from March 3rd through the 5th in 2023, and I had the pleasure of attending on the 5th myself. Let's look at what makes it so special.
Horror Realm Con emanated from the Crown Plaza Suites in Bethel Park, Pennsylvania. They're known for having very engaging and accessible guests, and this year was no exception. Horror Realm Con boasted fifteen different celebrity participators, including David Howard Thornton (Terrifier 2016), Linnea Quigley (Night of the Demons 1988), CJ Graham (Friday the 13th Part 6: Jason Lives 1986), and Ve Neill (Beetlejuice 1988), among many others.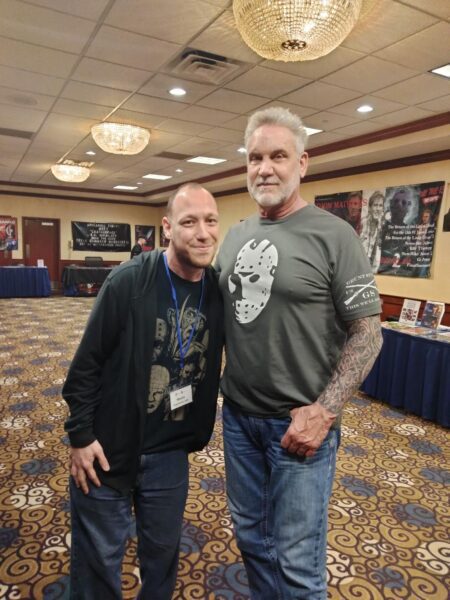 I had the privilege of speaking to many of these horror legends. Linnea Quigley mentioned that Sorority Babes in the Slimeball Bowl-O-Rama (1988) and Return of the Living Dead were her favorite roles to play. Tom McLoughlin (Sometimes They Come Back 1991) pitched some intriguing ideas for a new Mrs. Voorhees origin story. Amelia Kincade (Night of the Demons 1988) has kept busy, writing seven books on animals. And Jennifer Banko (13 Fanboy 2021) beamed with joy as she ruminated over several upcoming movies that she acted in, that are currently in post-production. Everybody was incredibly kind and forthcoming, and their openness to the fans is one of the things that makes Horror Realm Con a yearly appointment.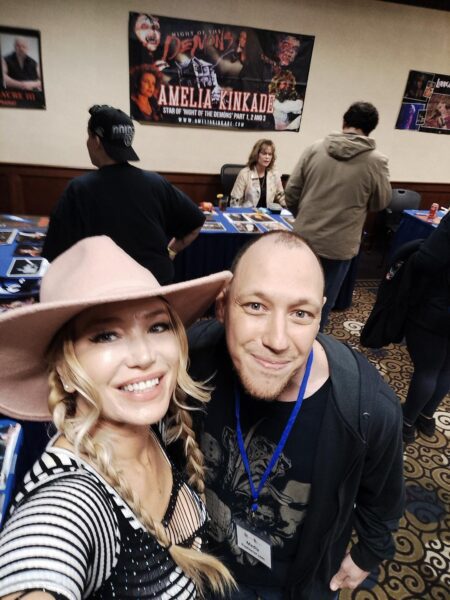 But celebrity involvement isn't the only selling point for this convention. There's a vendor room that amalgamates dozens of different creators with cosplayers, giveaways, samples, and sales. The hotel bar offers refreshments, while there's another space dedicated to showing a bunch of films (shorts and features), both locally and internationally. There are different contests and in-costume photo-ops, and the Saturday event even offers an after-party.
The intimate space and easy-going vibe give Horror Realm Con a down-to-earth feel that allows hardcore genre fans a chance to get close to their passions and idols. No matter what your reason for attending, any horror fan should make Horror Realm Con a must-see event the next time it comes to town.
Did you make it out this year? Will we see you next year? Tell us in the comments!