I remember way back in 2008 when Carter Smith's The Ruins came out. I remember being repulsed and disgusted by the film, and I mean that in the best way. For years I've been wondering what happened to Carter Smith. Apparently I've been living under a rock, as he directed the horror films Jonathan Marks is Dead and Midnight Kiss (Part of Into The Dark on Hulu) as well as the new body horror/drug horror film Swallowed.
SWALLOWED (2023) Synopsis
Follows two best friends on their final night together, with a nightmare of drugs, bugs, and horrific intimacy.
Swallowed is the latest film from writer/director Carter Smith (The Ruins 2008). The film stars Cooper Koch (They/Them 2022), Jena Malone (The Neon Demon 2016), Mark Patton (Nightmare on Elm Street 2 1985), Jose Colon, Roe Pacheco (Blood Pi 2020), Michael Shawn Curtis, Hannah Perry, and Thee Suburbia (Batshit Bride 2019).
Here's a look at the poster art!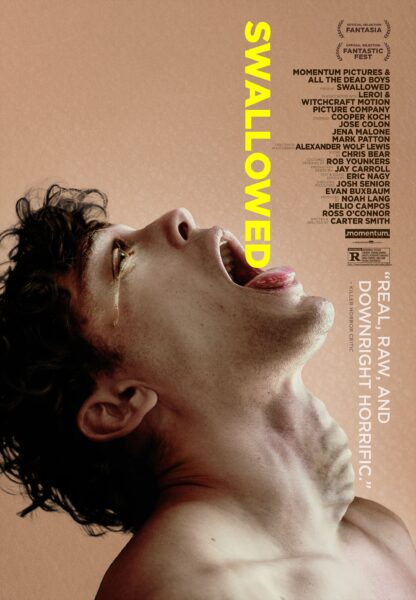 Swallowed follows 2 friends, Benjamin and Dom, on their last night out together before Benjamin moves to LA to pursue a career in gay porn. Dom reveals he has a surprise for Benjamin; a surprise that will help him with funds while he gets on his feet in LA. This is the setup that leads these friends down a dark path that couldn't possibly end well. Cooper Koch and Jose Colon portray Benjamin and Dom in a realistic and convincing way.
You can tell that Benjamin and Dom really care about each other and have each other's best interests at heart, so much so that they are willing to put themselves in potential harm to take care of and protect each other. This leads to them meeting Jena Malone's Alice and agreeing to run some drugs but nothing goes as planned. Seeing Jena Malone play a role so different from what I'm used to was a treat. She brings a scary intensity to Alice. And just when you think things couldn't get worse, we're introduced to Mark Patton's character, "Rich."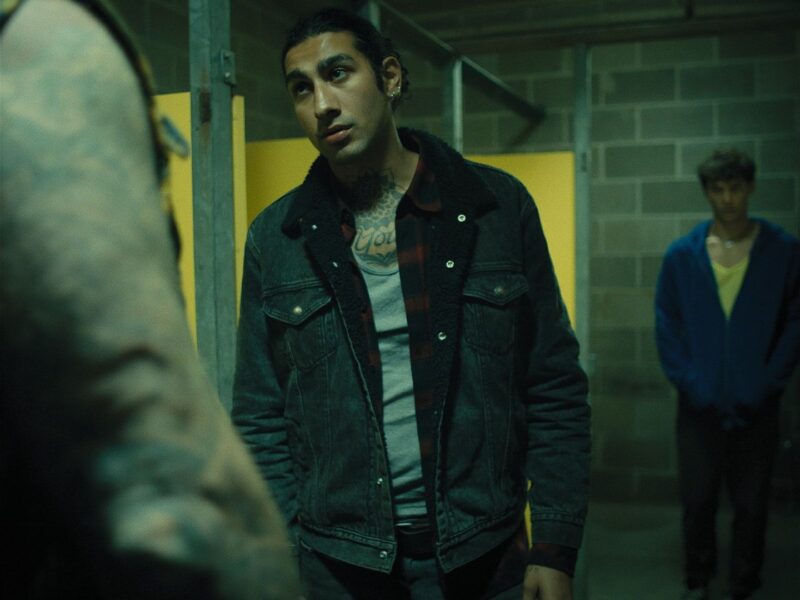 Mark Patton seems to be channeling Tiger King Joe Exotic here and Rich manipulates and uses everyone to get what he wants. Once he comes on screen the film becomes a much more unpredictable and uncomfortable ride. Swallowed excels at making you care about Benjamin and Dom. In spite of the odds against them, you want to see them make it through the night. The film carries a dark unsettling mood throughout and the final act is incredibly intense and suspenseful and plays with and subverts the expected gender roles in horror films. The ending is astonishingly bleak.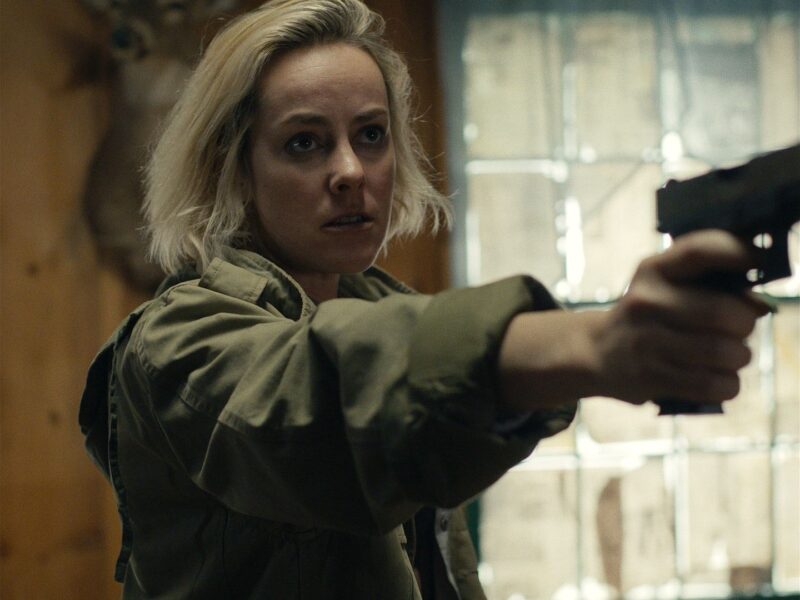 Final Thoughts
Swallowed is a dark and compelling viewing experience that excels at making you care about the characters while taking you on a moody, suspenseful, and uncomfortable ride.
Swallowed is available now to rent and own.