From the moment I heard about Hunter Hunter, I couldn't wait to check it out. It was a little out of character for me as I'm not big on hunting and anything to do with killing animals tends to make me cringe. However, my over-excitement was due to my love and consistent stanning of all things Devon Sawa. Plus the trailer and poster were awesome! This film was written and directed by Shawn Linden (The Good Lie). It has a killer cast starring Devon Sawa (Final Destination, Idle Hands), Nick Stahl (Sin City, Disturbing Behavior), Camille Sullivan (The Disappearance, Unspeakable), and Summer Howell (Curse of Chucky, Cult of Chucky, and Channel Zero).
Synopsis for Hunter Hunter
The film follows a family living in the remote wilderness earning a living as fur trappers. Joseph Mersault (Devon Sawa), his wife Anne (Camille Sullivan), and their daughter Rene?e (Summer H. Howell) struggle to make ends meet and think their traps are being hunted by the return of a rogue wolf. Determined to catch the predator in the act, Joseph leaves his family behind to track the wolf. Anne and Rene?e grow increasingly anxious during Joseph's prolonged absence and struggle to survive without him.  When they hear a strange noise outside their cabin, Anne hopes it is Joseph but instead finds a man named Lou (Nick Stahl), who has been severely injured and left for dead. The longer Lou stays and Joseph is away, the more paranoid Anne becomes, and the idea of a mysterious predator in the woods slowly becomes a threat much closer to home.
First, I want to say that I didn't dislike Hunter Hunter, there's just a fair amount to unpack from this film. The story had much potential and some of it is unique and suspenseful. The problem is that it feels like two different stories, two different movies. Born Again director, Jason Tostevin summed it up perfectly when expressing his feelings about this film and not being about it, disappointed. "Not about it at all. And mad, honestly, because there are at least two good movies this could've been." I couldn't agree more with him. The first half of Hunter Hunter starts out fine but stumbles and drags on throughout the first hour or so and then in the last twenty minutes it delivers a wild ending but it feels completely out of place and like a totally different movie. As much as I wanted to like it, I felt let down a bit.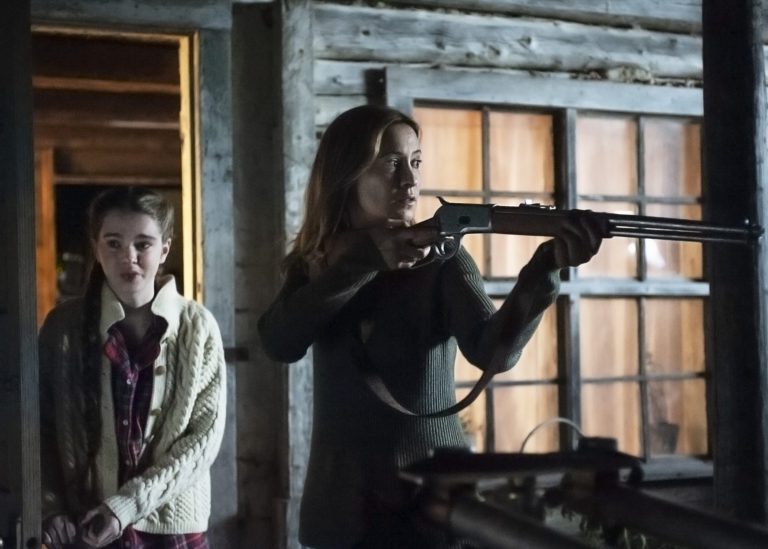 With the bad came the good, though. All of the performances are phenomenal. Camille Sullivan is a national treasure and delivers an emotionally powerful, award-winning performance. Her character goes through so much and the viewer can feel the intensity of her fear and pain. Summer Howell's character was also great and the special bond with her father was one of my favorite parts. Devon Sawa delivers a strong and passionate performance as per usual, but I feel that he didn't get enough screen time and I wish more time was spent building their family dynamic and story. Nick Stahl was unsurprisingly brilliant and his character was unsettling at the highest cringe-worthy level.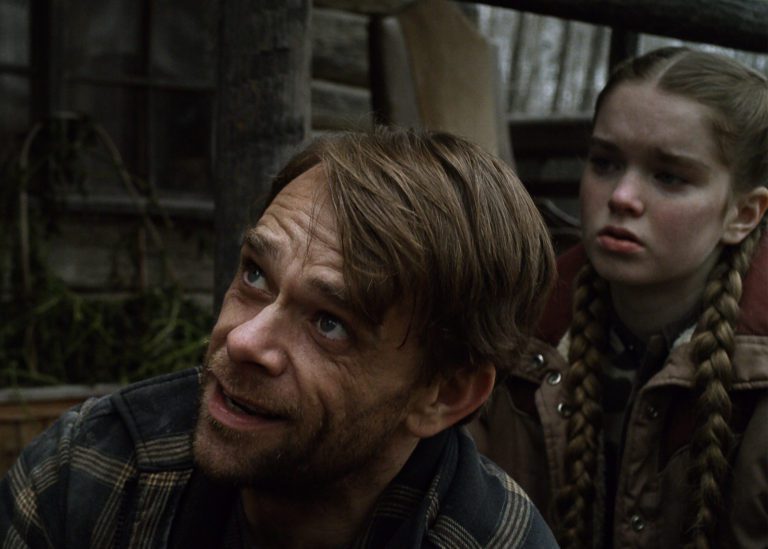 Hunter Hunter's ending was one of the best endings I've ever seen, hands down. I rewatched it probably three times and was living for every moment of that scene. It was gruesome, bloody, and hardcore. That's all I can really say about that without spoiling anything.
Although I expected and wanted more from Hunter Hunter, it's not a total fail for me. I loved the performances and that that ending is one that can't be unseen. I just wish the rest of the film was as memorable. Hunter Hunter is now available in select theatres, digital, and cable VOD from IFC Midnight.