Collide, the latest flick by Mukunda Michael Dewil, really surprised me. With a vague synopsis:
A gripping thriller chronicling three couples over the course of one fateful night in an LA restaurant…
I really had no idea what to think and went into it totally blind. I'm so glad I did. Featuring an ensemble cast that includes Kat Graham, Ryan Phillipe, Drea de Matteo, Jim Gaffigan, and Aisha Dee (Sissy 2022 – our review), Collide blends sensitive topics like drugs and racism, with deceit and depression, into a thriller that pulls you in and takes you on a roller coaster ride. To celebrate the release of the film, I chatted with star Kat Graham via Zoom, and we talked about the film, the importance of forgiveness, what's up next, and more!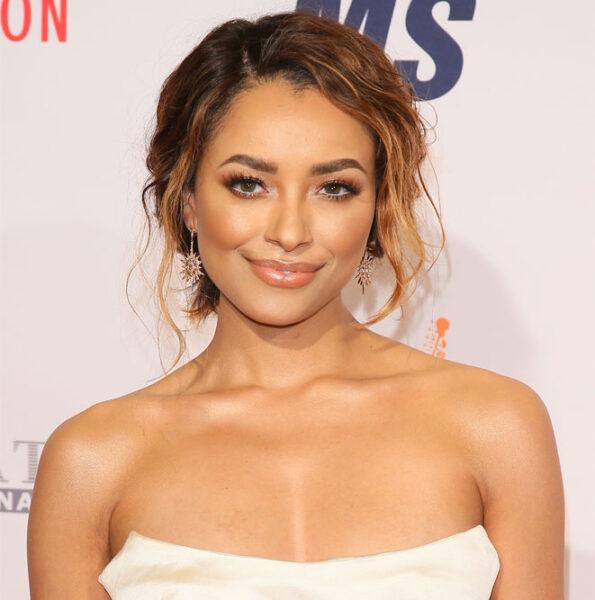 PopHorror: Collide was amazing, and I'm such a huge fan, so thank you for your time.
Kat Graham: I'm so glad you liked it. Thank you for watching it.
PopHorror: What intrigued you about the script and made you want to be a part of the project?
Kat Graham: I really love characters that are a bit unhinged. One of my favorite actresses is Helena Bonham Carter, like what she did in Fight Club. I love Charlize Theron in Monster. There are certain women, certain actresses, that do that really, really well, and the character's motivations are completely validated. I really loved playing a character that was a bit of a villain, but completely understood why she was doing it and had validated herself that this was the right thing for her to do, and this is why. I love seeing that in film, and I wanted to get my hands in it.
I also thought it was such an interesting take on racism that hadn't been done. I had seen it a little bit. I had been a part of a project called Emperor, where you saw when a slave fights back and how that could potentially lead to a revolution, but I hadn't seen it done in modern day in this way. It's always been like Django Unchained, and very rarely a black woman unless you're talking about Janelle Monae in that one film she did that was really, really cool.
PopHorror: I agree with you that you don't really see this a lot. I was surprised, because it wasn't what I expected.
Kat Graham: No! For me either.
PopHorror: I liked that I wasn't expecting it, and she starts her whole explanation, and you're just like, "Wow…" She knows what she wants to do and screw it, she's going to do it.
Kat Graham: Yeah, it goes really, really deep. I really loved the original writing of the script, and I thought that was the coolest thing, to take the audience down that road.
PopHorror: Was there anything that you were adamant about bringing to your character?
Kat Graham: Yes, but I didn't get it! And looking back, I'm happy that I didn't get to do an accent, but there was a fight.
PopHorror: Oh wow! He must have had a vision of exactly how he wanted your character to be and didn't want to stray from it. I think either way it would have been really good.
Kat Graham: Yeah, I think how it came together worked out great.
PopHorror: This film deals with a lot of sensitive things like the racism. How did you prepare for your role?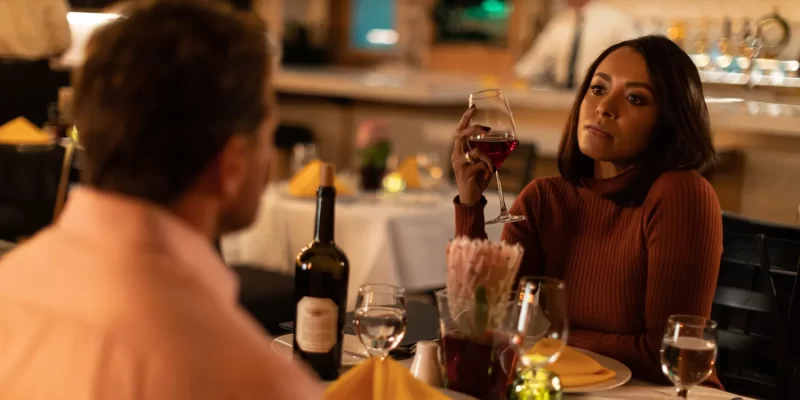 Kat Graham: I usually prepare for every role in the same way. I grab my partner in crime, Ivana Chubbuck. Her book is always not too far from me. Like there's literally one in almost every room. It's like my Bible. So I work with her on everything. We broke down everything from the character, where she was from, the motivations, things like that. And then I did a bit of studying on the history of where my character was from and what might have motivated her, and literally did graphs and all the things so I could make it make sense with timelines and the script. I nerded out.
PopHorror: What did you learn from your character?
Kat Graham: I've learned… I have a deeper understanding now, from her, about forgiveness. As someone who has personally experienced quite a bit of racism, it helped me work through a lot of that and how to kind of come to terms with the things that I've experienced. So I would say yeah, forgiveness.
PopHorror: That's something that I need to work on myself, forgiveness, because I tend to hold a grudge like the character. I think that's why she resonated with me a little bit more, because I hold onto things. Characters like this help you to learn a little bit about what it is to actually forgive and what could happen if you don't, regardless of what the situation is.
Kat Graham: Right, it takes you down with it, right? A grudge. It feels like, "Oh, I'm just going to push this situation or this person away from me forever, and I'm just going to send them bad vibes forever, and that's going to do it." But it's the albatross on your neck. It's the weight on your neck, and it's only sinking you lower and lower and lower. I really think forgiveness is the key to your own freedom in a lot of ways.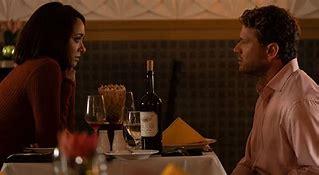 PopHorror: Yes, I completely agree. What is up next for you?
Kat Graham: A snack. This is coming out Friday, so if you are too young to watch Collide, you can head on to Netflix and watch Teenage Mutant Ninja Turtles which is out on Netflix today also. So that's fun. Or if you're into both and Collide messes with your head, just go and head over there to watch a cartoon after. I released a record, a partnership with GLAAD, which I'm really proud of.
PopHorror: Oh cool!
Kat Graham: And that's Long Hot Summer, so I have a few more dates on a world tour that we're doing, which is really cool. And I have a conference that I do for wellness. Mediation, breath work, just trying to be your best self. Then a movie called Love in the Villa, which is coming out September 1.
PopHorror: So if Collide is too much, Teenage Mutant Ninja Turtles will save you.
Kat Graham: Right! I'm excited to rewatch Collide a few times. There are so many little hints that I wonder if people will pick up the first time they watch it. There are a couple little nuggets there, so…
PopHorror: I will have to watch it again. It did not go anywhere I thought it would. I was wrong on everything.
Kat Graham: Even on the day I was asking questions. "Are we still doing this? Because it feels like we're not." "Nope, we're not doing that." And I was like, "Ah!" It was just mindbend after mindbend, for sure.
PopHorror: Just one last question for you today. What is your favorite scary movie?
Kat Graham: I wish you would have done that in the Scream voice!
PopHorror: I have tried, and it doesn't work.
Kat Graham: My favorite scary movie? Maybe A Nightmare on Elm Street. I can't watch that by myself, even if it's daytime. I have some good ones. I love scary movies, but I'm like one of those people who you can't go to a scary movie with me, because I'll talk the whole time. I am the absolute worst, worst, worst person to see a scary movie with. You will not enjoy it. I am really loud. I am incredibly obnoxious.
Thank you so much, Kat, for taking the time to speak with us. You can catch Collide in theaters now and on VOD on August 12, 2022.