In the new thriller Missing, a standalone sequel to 2018's Searching, Storm Reid (The Invisible Man 2020) gets put through the ringer as her character June attempts to track down her mother, Grace (Nia Long, Premonition 2007), who has mysteriously disappeared. Through all the stress of utilizing technology to find out what happened, it must be noted that June's hair — a head-full of perfectly-styled twists — remains flawless. This is all thanks to Justi Embree, the film's hair department head, who strategically brought the leading lady's locks to life.
Missing, directed by Nicholas D. Johnson and Will Merrick, continues to play in theaters. PopHorror had the pleasure of chatting with Embree about her illustrious career, friendship with Missing actress Long, business endeavors, and overall positive outlook on life.
PopHorror: To start, I'd love to hear how you got into this profession.
Justi Embree: You know how you see on Instagram, the children who are doing hair and it's that amazing thing? And they're 4? Well, I wasn't 4, but I started really early, around 7 years old, with hair. My neighbors were braiders, that's where I got my roots. And some years later, I went to cosmetology school and once I graduated, I sort of already knew that I wanted to do hair for Hollywood. It didn't happen right away.
Maybe in the mid- to late-90s, I met a makeup artist, Lanier Long. He just moved to L.A. and was shooting a magazine at a studio in Hollywood. He came into the salon where I was working because the model that he was shooting was my client, she just told him where to go. So he came in and he told me about it. I actually thought he wanted me to pay to work on it, you know, take pictures, and then get my pictures in magazines for pay. So I was very surprised when he told me they were gonna pay me $150. It was like, "Whoa, you're gonna pay me!?" And so that was my start.
I remember I showed up for that photo shoot and I felt like I had arrived. You know? I knew right away that it was for me. I began to do things to pursue becoming that, and it started with those magazine tears. In the 90s, the only way anyone ever saw your name was on that little teeny tiny writing on the inside of the magazine cover, so I was trying to get my name there. I began to do that repeatedly and connections grew and here I am today. I'm still doing my thing. I'm a member of the Local Union 706, The Make-Up Artists & Hair Stylists Guild. It's my dream job.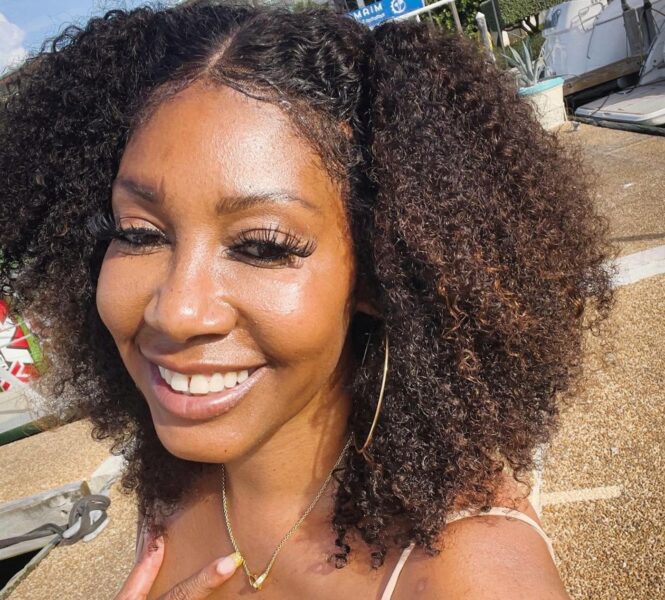 PopHorror: You've worked on so many cool projects over the years, like Kenan. Can you talk about those experiences?
Justi Embree: I think my very first magazine where I was represented, was a photoshoot in VIBE magazine. I remember being like, "Whoa, this is VIBE, this is so huge." And over the years, I've done a multitude of things under the umbrella of beauty and under the umbrella of publicity for Hollywood, or actually department heading movies. Some of those projects span as far back as Malibu's Most Wanted. Some of them aren't even listed, and iconic projects like The Best Man Holiday, which ironically is on Peacock now and has broken records. I've had the opportunity to work with some really, really awesome artists and actresses and actors throughout the years, and you really don't know how it happens. It's just an energetic thing, I think.
It just continues to keep going and it's just been a lot of fun. What I love most is the variety. I get to do so many different types of artistic expressions through hair.
PopHorror: How did you get involved with Missing? And what made you want to get involved?
Justi Embree: I got a phone call from a producer. Her name was Congyu E, and she invited me to have a conversation with her and Natalie Qasabian about the project. And since Searching was such a big hit, I jumped at the opportunity to work on the sequel. It was so great to be attached to a project that has strong female leads, I love that. That's like a dream job to me. And so I spoke with them and they began to tell me who's involved. They say Nia Long and I'm like, "Whoa, I just spoke to Nia this morning!" It was just crazy dynamics that here I am speaking about working on this project with her. It made things go great because we already had an established rapport.
I've known her since 2016 when she was doing the Uncle Buck project with Mike Epps (Resident Evil: Apocalypse 2004). Will Packer, a producer that I worked with quite a bit on press for Think Like A Man tours, and About Last Night with Kevin Hart (Death at a Funeral 2010), and Regina Hall (Scary Movie 2000), had recommended me to help create the character look and that's how I met her. After that, we continued to have a relationship. I love her, she's the best. She's so, so authentic and it's just always a benefit to be around strong women because we sharpen each other. It was so fun to be able to work with her.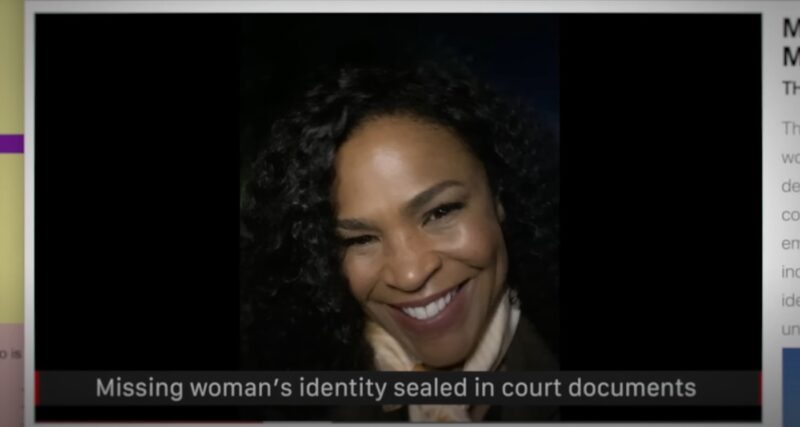 PopHorror: I'm sure Nia was excited as well!
Justi Embree: Oh, absolutely. I texted her and said, "Hey, this is crazy, I just got a call…" and she said, "What!?" A few seconds later she sent me back another text. She had already emailed the producers and said, "Justi is amazing." It was so great.
PopHorror: What went into creating the look of Storm Reid as June?
Justi Embree: Storm's character June wore braids, and they weren't exactly braids. They were twists actually, but they resembled box braids. What had to be done was, wigs had to be created. Storm's measurements were taken. We had really great visual references of what the look should look like, and first, we created the wig. That was the first part.
The braids are a whole separate issue. The wig had to be constructed and once that happened, for finishing touches, we added a little Redken EQ shades, 6N, just to pull it all together, but not make it too dark. And then we gathered up synthetic hair of all different colors to blend them together by hand and each twist was individually done. It takes quite a bit of time to create a piece like that and for it to look natural, and that's what we did and it looks great. I don't think you'll be able to know where the wig starts and the real stuff begins.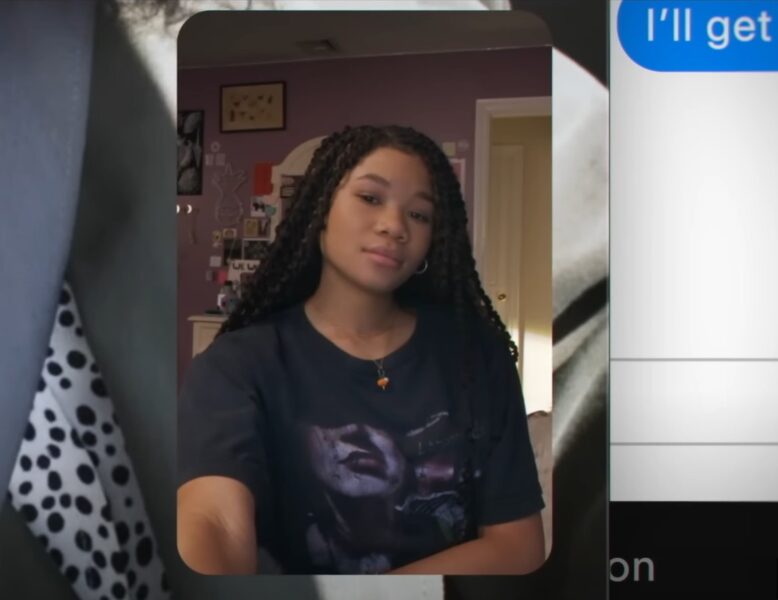 PopHorror: What's it like to see your work on the big screen being viewed by so many?
Justi Embree: You know, it's a privilege. It's a privilege because when I began as an artist, I don't know, I just did what I loved to do. And then throughout the years, you just continue to do it through the good times, the bad times.
It has been a solid for me that it can always get me through, the art. You don't do it with recognition necessarily in mind. You do it with a love in your heart for something that you need to express. And you need to say it in the way you say it, and how I say it is through hair. So when people look at my work and say, "Job well done," or they relate to it, that is the top of the experience. That's what it feels like. It feels like my best version of me yet, but there's more to come for sure.
PopHorror: Speaking of more to come, I noticed that Ant-Man and the Wasp: Quantumania is listed as an upcoming project on your IMDB page. Are you able to share details on that?
Justi Embree: I had an opportunity to work on that project a bit and yes, exciting stuff. Marvel is a dream job. Dream, dream, dream, dream. I love Marvel Comics. I've watched every single one of them. I probably should have stock in Disney, so I'm super excited to see this movie and even more grateful to just have the opportunity to be attached.
PopHorror: Are there any other franchises or projects you dream of working on someday?
Justi Embree: I try to just go where it goes, just go with the flow. I feel like if I had dream jobs, I would have sold myself short so long ago. I've had an opportunity to do so many things outside of whatever my imagination could've come up with, and so I stay away from the dream job category. But I definitely want to continue to grow in my craft, and I do have a bit of a love project, if I could tell you about that.
PopHorror: Of course!
Justi Embree: That is my Embree Theory Wigs, which is embreetheory.com. About 10 years ago or so, I had a long-term client, and she was diagnosed with Lupus. As the years went by, it just took away her hair. One day in a conversation, she said to me in tears, "I just want to be able to part my hair again." That's really hard for a hair stylist to listen to because I want to give her anything she wants, but I couldn't give her back her hair. And so that's how Embree Theory Wigs began.
I was hell-bent on helping her get that part. I then found that I loved it and I started to make pieces for other people. Embree Theory Wigs is for women to have something beautiful and something affordable, but also something that is healthy and hair care conscious, not something to mask what your issues might be or just for fashion. It's also something that will leave your hair still healthy and intact, and I think that's so much more important than any look.
Embree Theory Wigs are out right now and you can also find me on Instagram. I give hair tips, lots of conditioner tips, and homemade remedies that you can make at home. It's time to sow into the next generation. I know a lot of stuff, and I've probably forgotten more stuff than a lot of people know, so it's time to give. It's time to share and just sow what I can into the future.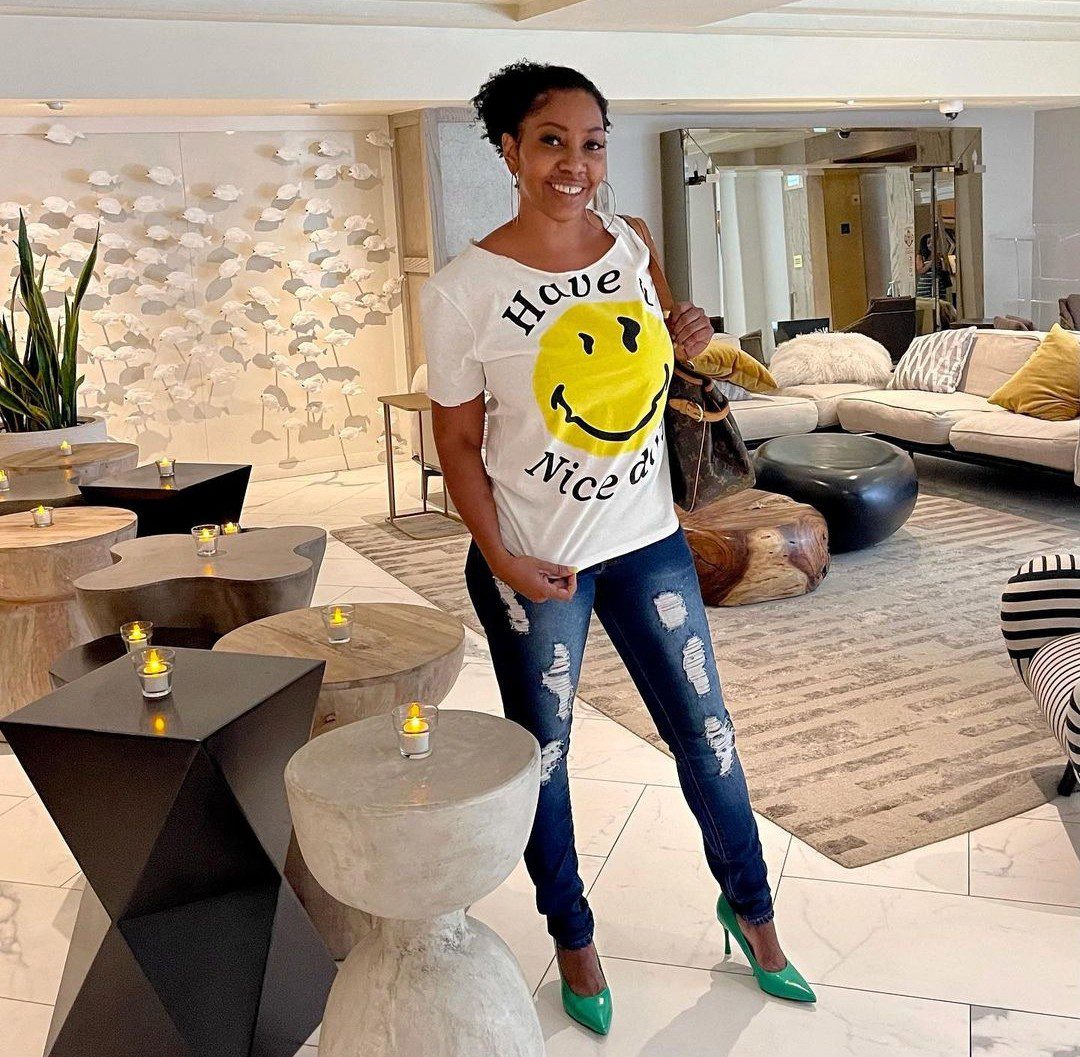 PopHorror: Do you have any advice for others looking to follow in your footsteps?
Justi Embree: I do. The road to achieving your dreams and your goals is slow, mainly because that's the best way to get it. You have staying power that way because there's a lot of gray area in there. It's a lot of things that are gonna happen in there that are going to get you ready for your success. So you don't want to miss that part because you need it.
I would also say, don't listen to anyone. Do what's in your heart and be willing to accept the good and the bad of it because nothing worth having does not come without obstacles. The obstacles create the connection between you and the end result. So continue to move forward no matter whether anyone tells you you're doing the right thing or the wrong thing. If it is wrong, let it be because you decide it. Hang on for the ride and enjoy every minute of it.
It took me over 20 years to actually get into the Local 706, although I had this over-20-year career. It was very, very difficult. But I continued to hold onto that dream. And there have been some times that I was ready to give up and maybe I was this close, but I got a phone call and another opportunity to dream again. Now, every time I step onto a set, I don't care what sort of mood I'm in. I see the people, the activity, the caterers, the security, the COVID people now, and I just smile from ear to ear because I worked for it and I'm so grateful that I got to get a happy ending. There's one for everybody, I believe.
PopHorror: Was there anything else you'd like our readers to know?
Justi Embree: Healthy hair is self-care! Please, please take care of it so it can take care of you.
Thank you, Justi Embree, for taking the time to talk with us about your career, and about Missing! What did you think of our interview? Have you seen Missing yet? Tell us in the comments!