A shape-shifting soul collector seeks to lead a group of unsuspecting non-believers into the afterlife in Maya, a 2022 horror film, written and directed by Paul C. Hemmes (Dead Enders 2010, A Grave in the Woods 2018).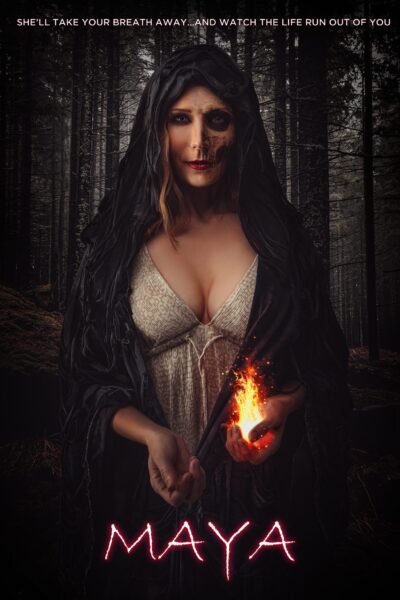 Maya (2022) Synopsis 
Nothing is what it seems when a group of unsuspecting friends head out on a camping excursion and come face to face with a shape-shifting soul collector who looks to lead them into the afterlife, with a vengeance. 
The film stars Victoria Paege (Camp 139 2013, Western X 2016), Vic Rogers (Controlled 2022, The Unhitch King 2022), Jennifer Scott (The Other Side of the Door 2014, Eyes Upon Waking 2022), and Crystal Inzunza (The soldier and the girl 2021, Dr. Saville's Horror Show 2022).
It also stars Seth Gandrud (A Devil's Game 2016, Atomic Shark 2016), J.C. Márquez Pulita (Dead Enders 2010, A Man Called Nereus 2012), Samantha Panu (Disappear 2021, Holding Secrets 2021), Jessica Eenhuis (Coyotaje 2018, Maya 2022), Dineta Williams-Trigg (TW: Invisible 2017, Sad Man 2018), Brinkie Stevens (The Slumber Party Massacre 1982, Sorority Babes in the Slimeball Bowl-O-Rama 1988), and Cat Roberts (Star Trek Continues 2013, Eyes Upon Waking 2022).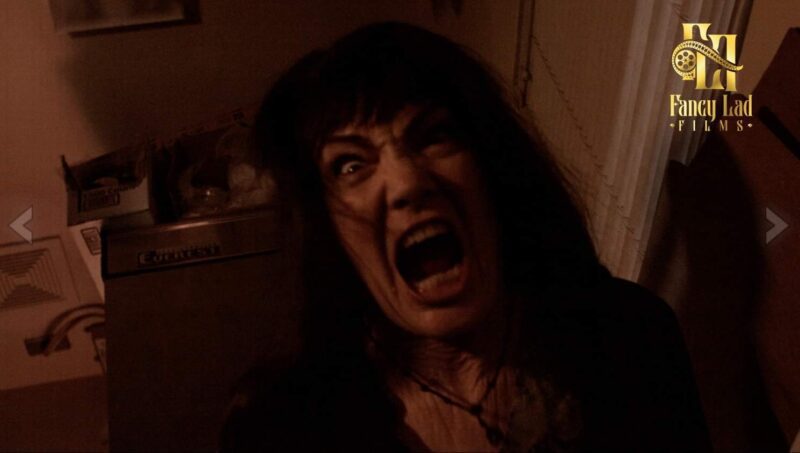 This is a creepy, unhinged, engaging watch with a unique off-the-wall story and some truly incredible, unorthodox special effects. The editing is excellent and the acting is great, although it can be a little rough at times. The music is fantastic, giving an old-school eighties vibe. It's eerie, ominous, and minacious.
Outside of the music, the audio could use a little work. Some of the sound and effects are a tad gruff and echoey in spots. The costumes could use some a bit of touching up. The camera work is great and the dialogue is apt and fitting. Also, the pacing wanders a bit in places, with some areas much smoother than others. Nonetheless, it's still morbid, macabre, and entertaining.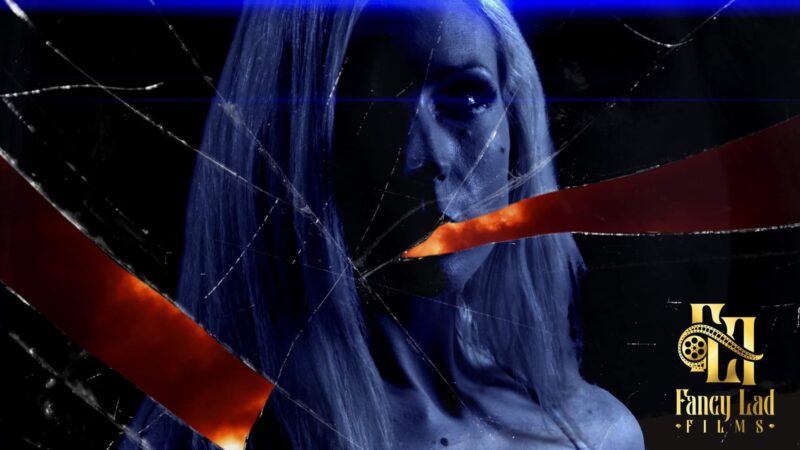 What stood out the most, to me, were the ridiculously amazing special effects. They're similar to the old late-night horror films you'd catch on tv when everyone was supposed to be fast asleep (although they usually never were). It's truly a remarkable, ingenious piece of FX work.
One complaint I have, though, is that the colored-filtered scenes stand out like a sore thumb. It would have been better suited to using more natural hues, as opposed to bogging it down with dark saturated tones. It's an outdated, overused genre trope, harkening back to the old Italian flicks from the seventies and eighties.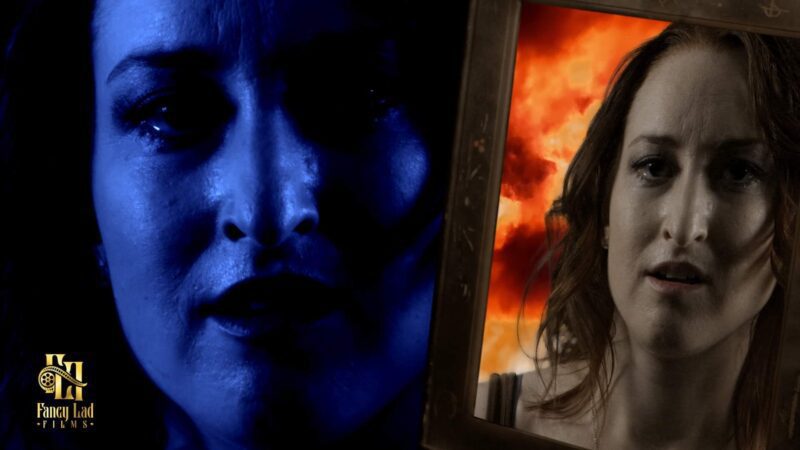 Final Thoughts
Overall, Maya is harsh, unsettling, and creepy as hell. It's dark, diabolical, and seriously twisted. If you like old-school, low-budget, throwback horror films, then this one's for you.
Check this one out if you get the chance, it's one warped, wicked ride.