Well, it's official: the dark, edgy style of superhero media has officially crossed into Marvel's spectrum. In the wake of the success of Logan, another Marvel property, it sounds like we'll be getting some straight-up horror influence from the newly-announced The New Mutants project, helmed by Josh Boone.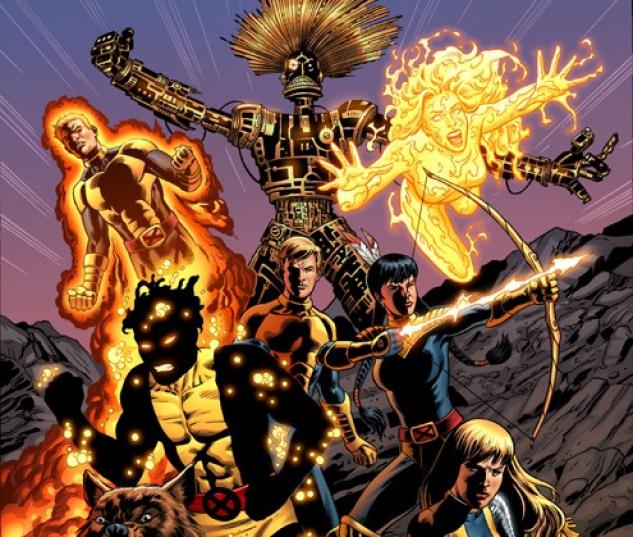 What exactly will a horror-based X-Men spinoff movie look like? In an interview with Entertainment Weekly, Boone elaborated, "We are making a full-fledged horror movie set within the X-Men universe… There are no costumes. There are no supervillains. We're trying to do something very, very different."
The Entertainment Weekly article continued, "When artist Bill Sienkiewicz — whom Boone calls 'one of the most amazing comic book artists ever' — came aboard for No. 18 in 1984, the series took a turn for what Boone describes as, 'a darker and more surreal and impressionistic X-Men series than we'd ever seen before. It felt like Stephen King meets John Hughes.'"
This trend in the dark, gritty superhero movie traces back to Christopher Nolan's Dark Knight Trilogy, and the success found in the re-telling of Bruce Wayne's rise to become the Caped Crusader. And in Batman Begins, we got to see some real horror with Cillian Murphy's brilliantly realized take on Scarecrow, a classic Batman villain who uses a specialized fear toxin to spin nightmarish hallucinations upon his enemies.
With the release of Logan, the newest in the trend of R-rated superhero films that began with Deadpool, comic book films have begun to tackle more adult subjects, and thus rein in more adult audiences. The announcement of The New Mutants as being another gritty take at the X-Men may be somewhat unsurprising, then, given said R-rated fare's success with critics and fans alike.
However, what will be interesting is to see how the movie takes a true stab at the horror genre. It has already been confirmed that Maisie Williams (Game of Thrones) and Anya Taylor-Joy (The Witch, Splice) will be starring as Wolfsbane and Magik, respectively, the former of which can turn into a wolf, so some classic horror vibes already inherently exist in the characters. But the film will focus on the young mutants honing their powers in a world that doesn't necessarily accept them.
The film is slated for a 2018 release and is so far rated PG-13, but we will see if that holds given the current trend of R-rated comic book films. Only time will tell. (On a personal note, I'm looking forward to seeing a live-action Warlock, but again, we will see…)